Impact of Managerial Efficiency as Moderating Variable in Corporate Governance towards Corporate Performance: Evidence from Stock Exchange of Thailand
Penprapak Manapreechadeelert

Rajamangala University of Technology Thanyaburi, Thailand

Kusuma Dampitakse

Rajamangala University of Technology Thanyaburi, Pathumtani, Thailand

Sungworn Ngudgratoke

Sukhothai Thammathirat Open University, Thailand
Keywords:
Managerial efficiency, corporate governance, corporate performance
Abstract
The objectives of this study were to examine the impact of corporate governance on the performance of companies listed on the Stock Exchange of Thailand and to examine the impact of managerial efficiency as a moderating variable on the relationship between such variables. The data were collected from 2,104 samples from 2016 to 2021, and analyzed by using multiple regression and PROCESS. It was found that corporate governance was positively correlated with return on assets (ROA), but was not correlated with Tobin's Q. Managerial efficiency was also found to have a significant influence on the relationship between corporate governance and corporate performance. Thus, high managerial efficiency affects high corporate performance as a result of good corporate governance.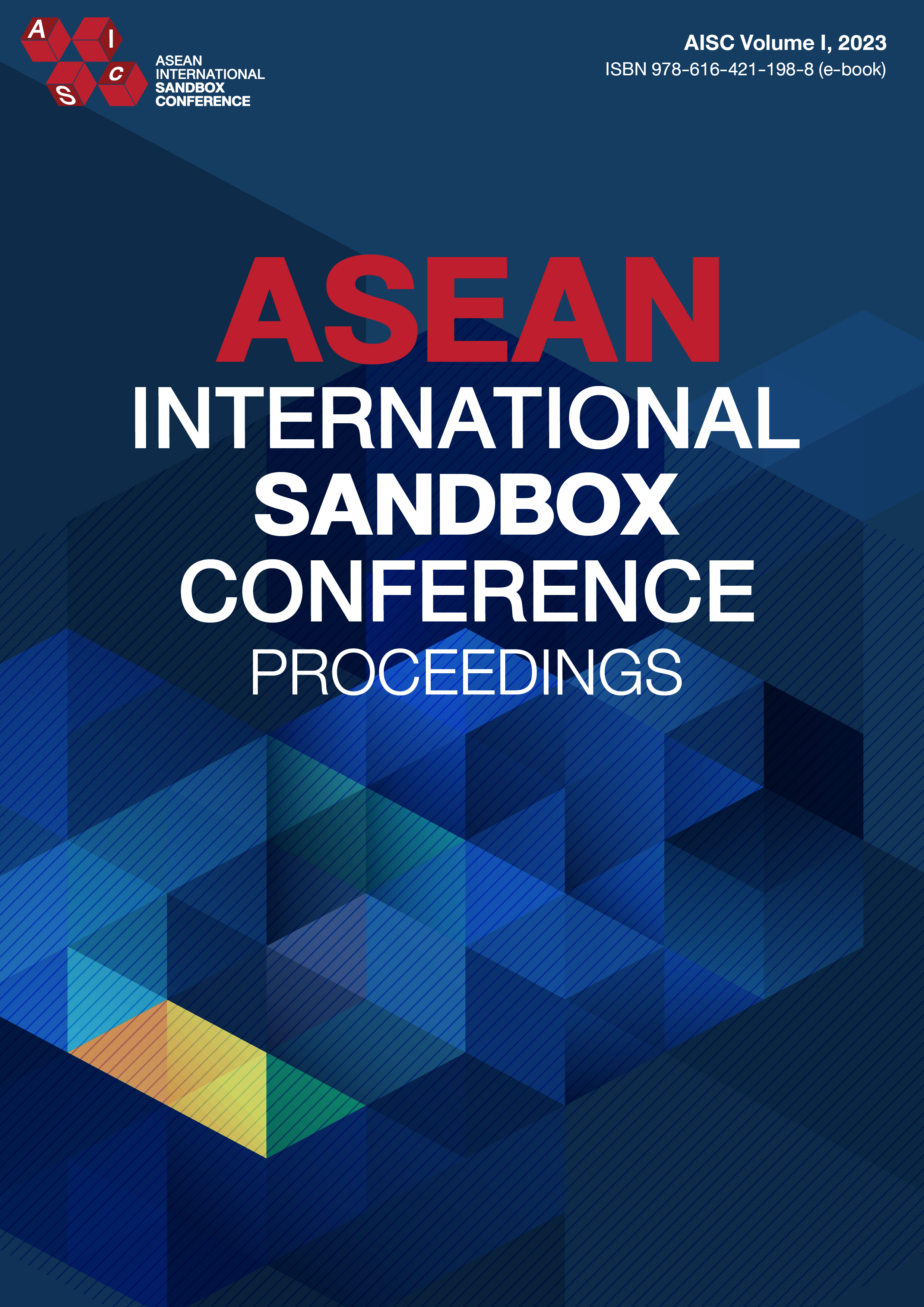 Section
Published Articles
Copyright (c) 2023 Asean International Sandbox Conference
This work is licensed under a Creative Commons Attribution-NonCommercial-ShareAlike 4.0 International License.
Contents and information publish in the sandbox conference proceedings is the author (s)'s opinion and must be the direct responsibility of the author (s). The Sandbox editorial board has no reponsibility to agree or partly or joinly agree with the publishing contents by the author (s).

Articles, information, contents and pictures presented in this sandbox conference proceedings is copyright. Formal writing to request for reuse is required.