Huawei Financial Performance During Covid-19 Pandemic
Yanqi Qin

Student

Kanitsorn Terdpaopong

Faculty of Accountancy, Rangsit University, Thailand

Arif Hartono

Faculty of Business & Economics, Universitas Islam Indonesia, Yogyakarta, Indonesia
Keywords:
Covid-19 epidemic, financial ratio analysis, Huawei, annual report, performance, financial report
Abstract
This study provides a comprehensive evaluation of the financial performance of Huawei Technologies Co., Ltd. from 2017 to 2021, with a focus on the impact of the epidemic on its operations. The research utilizes Huawei's official annual report as a case study, analyzing financial reports and strategies employed during challenging times, as well as the associated risks. The study findings reveal a significant decrease in Huawei's revenue in 2021, accompanied by a continued investment in research and development. However, the company's financial performance is still optimistic; operating profit and net profit increased in 2021. The research also indicates a decline in financial leverage and interest coverage multiples, highlighting the company's weak performance in generating returns for creditors and shareholders. Additionally, Huawei's long-term debt burden appears to be increasing, although liquidity does not show any signs of problems, remain strength in 2021. The study provides valuable insights into the financial challenges and strategies employed by multinational corporations facing external political factors, such as the COVID-19 pandemic and the United States' sanctions. As such, it contributes to the existing literature on multinational corporations' financial performance. The research findings offer important insights for scholars, practitioners, and investors interested in understanding the financial challenges and strategies of multinational corporations in the face of external political factors.
Keywords: Covid-19 epidemic, financial ratio analysis, Huawei, annual report, performance, financial report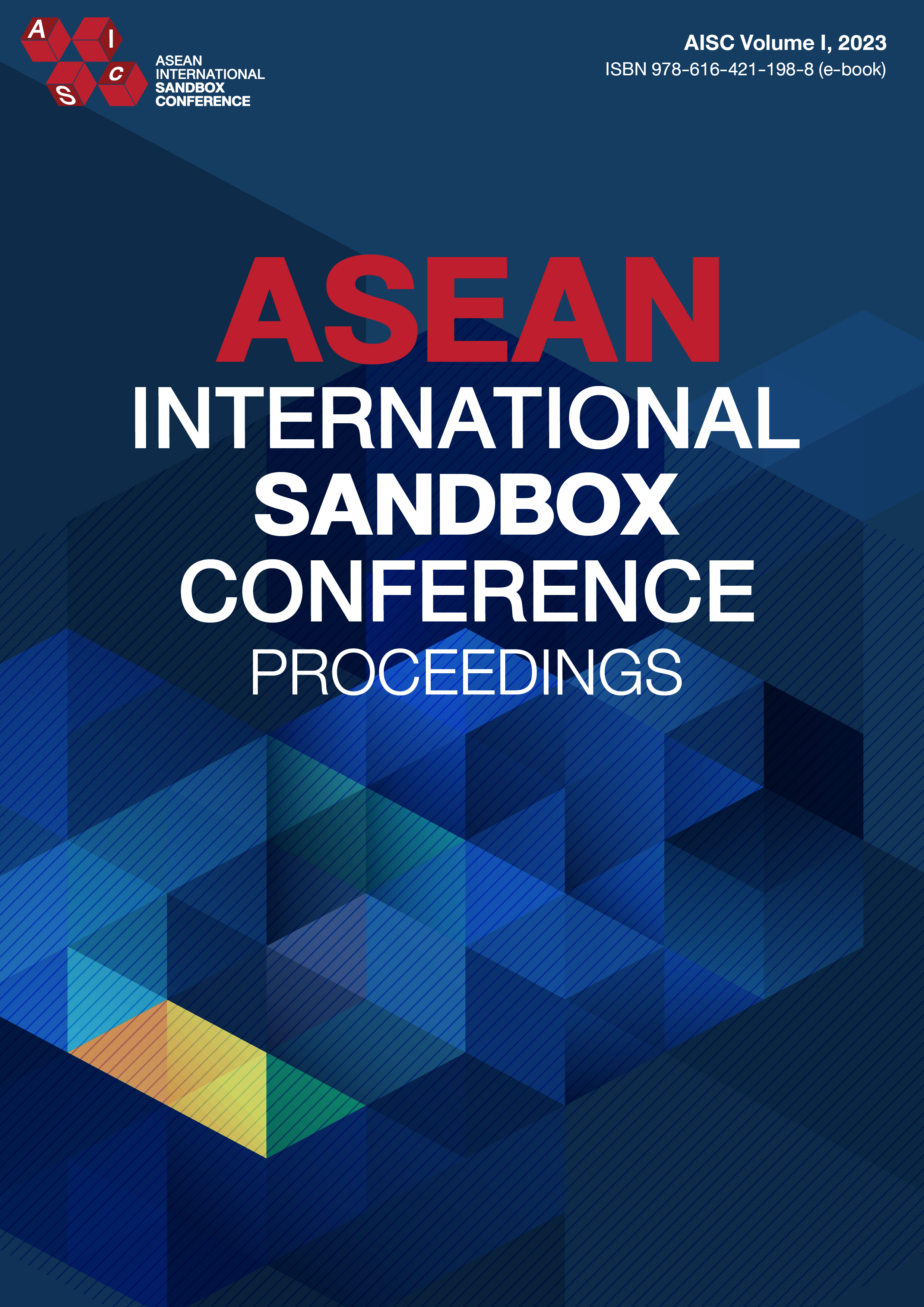 Section
Published Articles
Copyright (c) 2023 Asean International Sandbox Conference
This work is licensed under a Creative Commons Attribution-NonCommercial-ShareAlike 4.0 International License.
Contents and information publish in the sandbox conference proceedings is the author (s)'s opinion and must be the direct responsibility of the author (s). The Sandbox editorial board has no reponsibility to agree or partly or joinly agree with the publishing contents by the author (s).

Articles, information, contents and pictures presented in this sandbox conference proceedings is copyright. Formal writing to request for reuse is required.