Satisfaction and Challenges of Thai College Students on Online Learning during Covid – 19
Thanawat Kampom

Rangsit International College University

Jaratsri Thongampon

Rangsit International College University

Pimchanok kongbangpor

Rangsit International College University

Katanut Puwachotpipat

Rangsit International College University

Jennifer Schiehl

Rangsit International College University

Timothy Boundy
Abstract
The purpose of this study was to contribute to the field of research on Thai college students' perceptions of online learning during the period of covid-19. Due to the insufficiency of research conducted on Thai universities, the purpose of this study was to fill this gap. Using a questionnaire, the study explored the preferences and difficulties of online and onsite learning among the participants. This investigation centered on Thailand's undergraduate students. Due to the COVID-19 epidemic that began in 2019, students have been forced to deal with the problem of the virus's propagation. This is a problem that the entire world faces daily. Thus, the majority of the population adapted to this viral disease. Including students in the education system had a significant impact on students, preventing them from living a normal life and requiring them to adopt a new learning style by studying online. To comply with social distancing, students were required to conform to government and university-mandated measures. As a result, online learning was implemented as a solution for social isolation in the education sector, despite the fact that this had an effect on the method of learning. The survey results revealed that the majority of respondents prefer hybrid courses that combine online and in-person instruction. This demonstrated that COVID-19 had little effect on learning satisfaction and difficulty. Instead, secondary factors, such as Internet issues and environmental conditions, had a greater impact. The majority of students' survey responses were virtually identical, indicating that they were able to acclimate well to the covid-19 current situation. On the other hand, the survey results revealed that online learning had a negative impact on students' learning experiences when it came to communication and taking exams, which can be problematic for online students.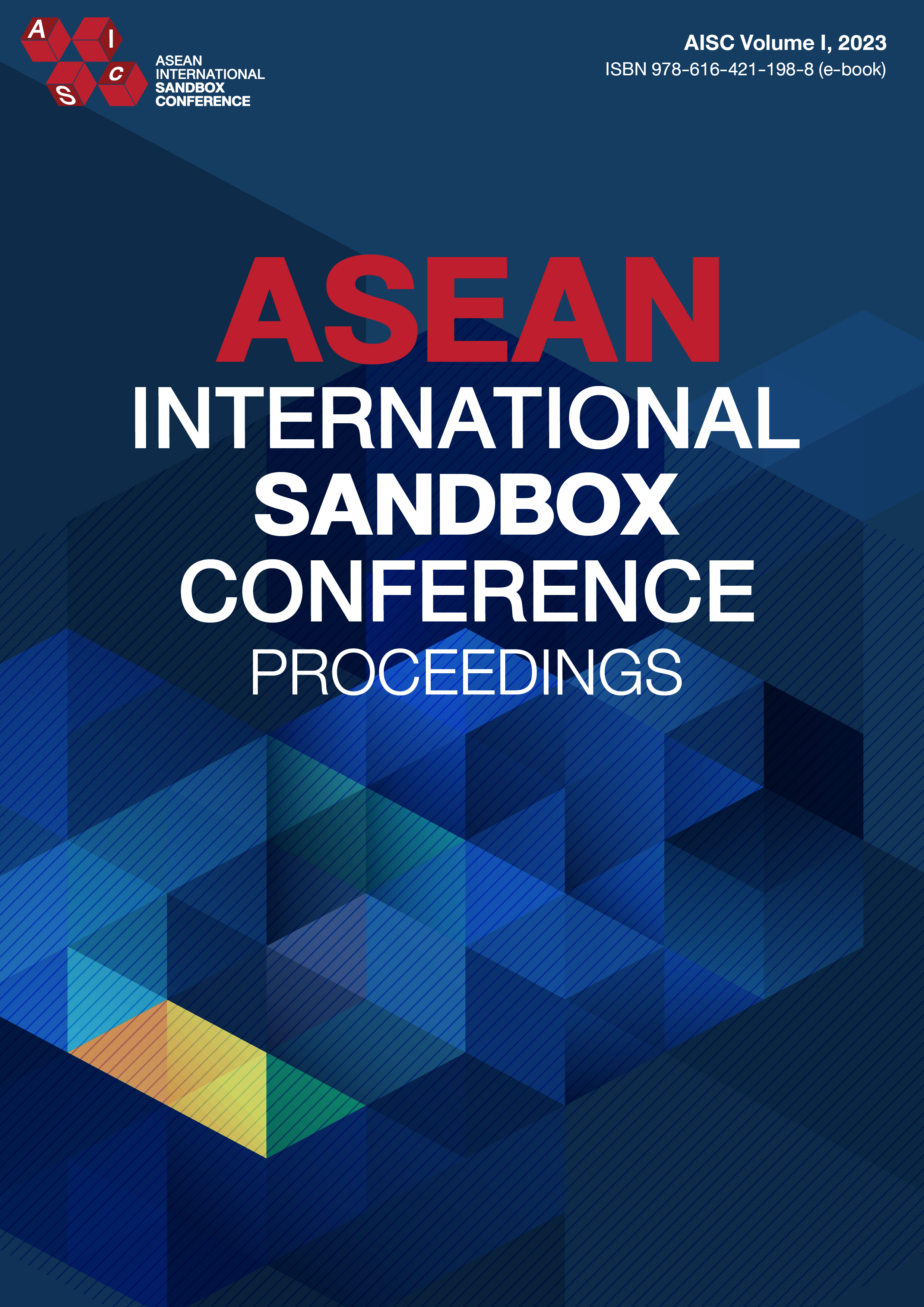 Section
Published Articles
Copyright (c) 2023 Asean International Sandbox Conference
This work is licensed under a Creative Commons Attribution-NonCommercial-ShareAlike 4.0 International License.
Contents and information publish in the sandbox conference proceedings is the author (s)'s opinion and must be the direct responsibility of the author (s). The Sandbox editorial board has no reponsibility to agree or partly or joinly agree with the publishing contents by the author (s).

Articles, information, contents and pictures presented in this sandbox conference proceedings is copyright. Formal writing to request for reuse is required.