PP-RD-RU-02 Special Positioning of Radiography on Infographic
Kittiya Phachop

Ramkhamhaeng University

Wichuda Kamnuengboon

Ramkhamhaeng University
Keywords:
Special Position, Radiographic Technique, Infographic
Abstract
Objective: To study the process of special positioning of radiographic by creating infographic of radiography media for radiological technologist students of Ramkhamhaeng University. Infographic media made students to learn and understand about special positioning radiographic order of specialist doctor. Also, this study shows about other communication style for student to learn about special positioning radiographic.
Material and methods: Create infographic media about special positioning of radiography, questionnaire to test the knowledge about special positioning of radiographic on infographic media amount 16 questions for before and after learning, and satisfaction assessment form. The sample group was 100 persons. Using the method of selecting the sample group by specific custom sampling method. The statistics that used in this study are average value, percentage value and standard deviation.
Results: Scores of the special positioning of radiography on infographic of year 1-4 radiological technologist students show score from after learning is higher than score from before learning. With an average value of 2.40 with a significant level of 0.05 and the average of score from satisfaction assessment form is 4.30 that is at a high level.
Conclusions: From the result, we found that the radiological technologist student of Ramkhamhaeng University had the knowledge about special positioning radiographic is increasing.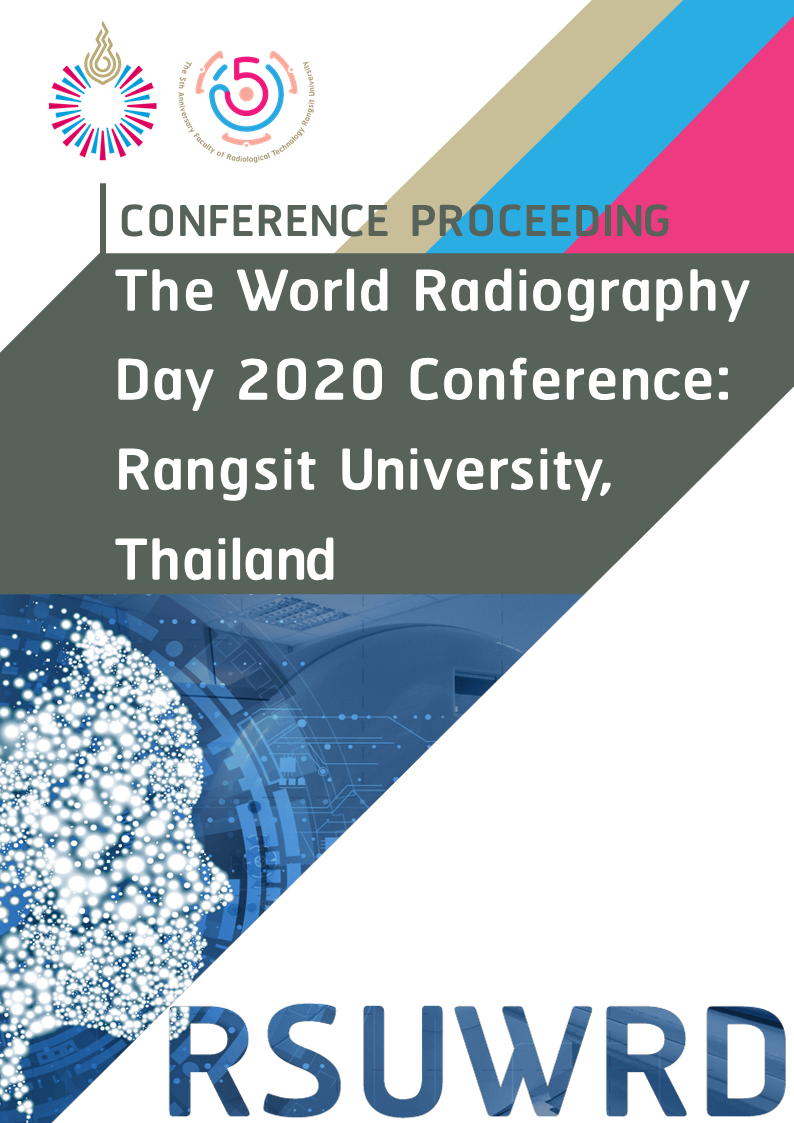 Section
Poster Presentation