PP-ETC-RSU-10 The Study of Problems and Obstacles of Studying of Undergraduate Student Faculty of Radiological Technology Rangsit University
Chanutphon Phonchan

Faculty of Radiological Technology, Rangsit University

Wanwisa Authaiphan

Faculty of Radiological Technology, Rangsit University
Keywords:
Academic, Study problems, Solution to the problem
Abstract
Introduction: Rangsit University that is one of the universities producing radiological technologist. Which proceeded studying follow the Radilological technology curriculum in a short time, Therefore, researcher team who are Radiological Technology student would like to study problems and obstacles that arise in many ways. Researcher team expected this study as a guideline to develop and improve the teaching and learning management of the Faculty of Radiological Technology to be more efficient.
Purpose: This research purpose to studied and compared studying problems and obstacles of undergraduate student Faculty of Radiological Technology Rangsit University in 3 aspects : the student aspect, teaching and studying method aspect and studying environment aspect. The research classified variables by sex, level and the achievement of studying.
Methods: The samples were 228 undergraduate students in Faculty of Radiological Technology Rangsit University which
classified the students as follow; first to fourth year students. The instrument used for data collection was five – rating scale questionnaire. The data were analyzed by using percentage, mean, standard deviation, t – test and one – way Analysis of Variance.
Results: Research results are pending.
Conclusion: Research results are pending.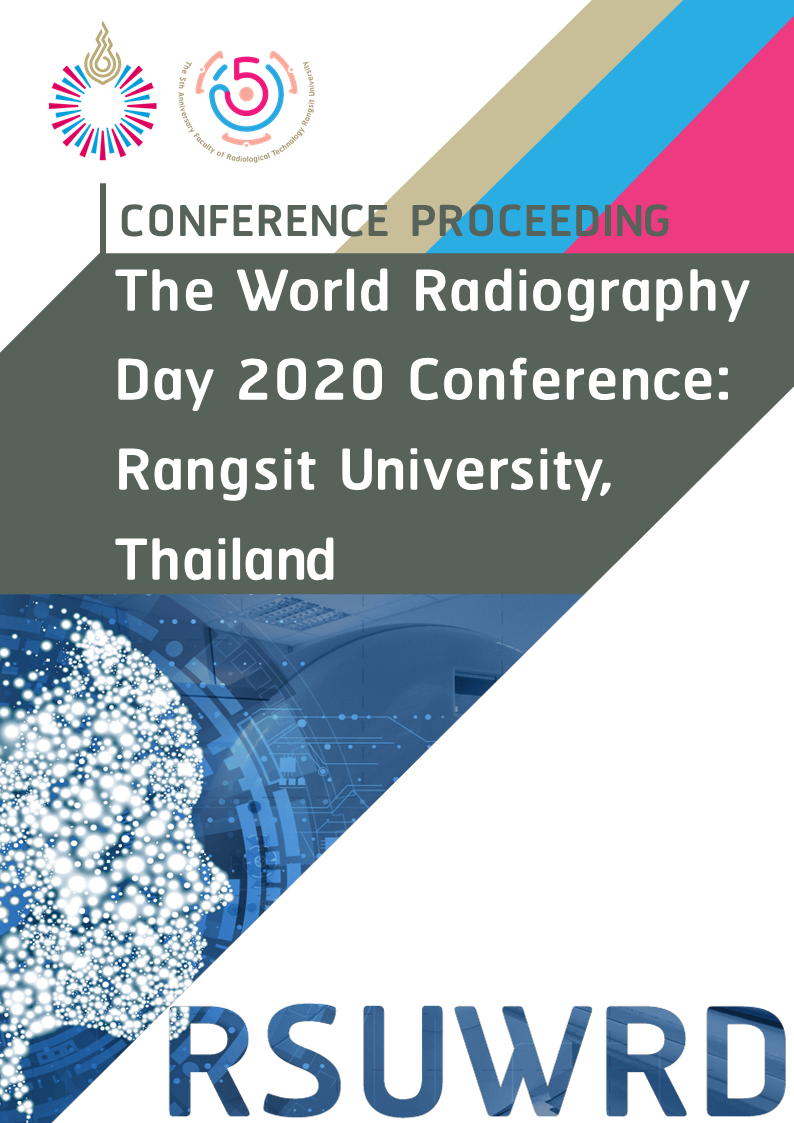 Section
Poster Presentation