Service Marketing Mix for Increasing Business Loans from Small and Medium-Sized Enterprises (SME) of Business Loan Office 1 Government Saving Bank
Keywords:
Service Marketing Mix, Business Loan, Small and Medium Enterprise (SMEs)
Abstract
This research proposes to study service marketing mix for increasing business loans from Small and medium-sized enterprises (SME) of Business loan office 1. The representative sample is a group of entrepreneurs who are running a small or medium sized business and are SMEs business loan clients. The instruments for data collection are questionnaires in 200 persons and deeply interviewed in 20 persons. Then utilize and analyze the statistical package program with statistics: frequency, percentage, average, Standard deviation and analyze the relations of independent and dependent variables with Chi – Square and One – Way ANOVA. The study results show most of the samples are males between the ages of 36 and 45-years-old who are running Consumer Goods Products Industry and sales per year are about 41-60 millions baht. The great samples get service 3-4 times a month and have credits 21-30 millions baht. The clients expect a reasonable interest rate and service fee when compared with profits. This sample group focuses on 3 Service marketing mix factors. First factor is service marketing promotion. Secondary is product. And the last is price. The analyses from Chi-Square statistics show that the industrial sectors have effects on service behaviors of SMEs significantly at 0.05. Then determine the guidelines for increased approval business loans, that supporting from the headquarter to business loans staffs to do proactive marketing with clearly understanding product and simplify describe to the customer and key performance indicators (KPIs).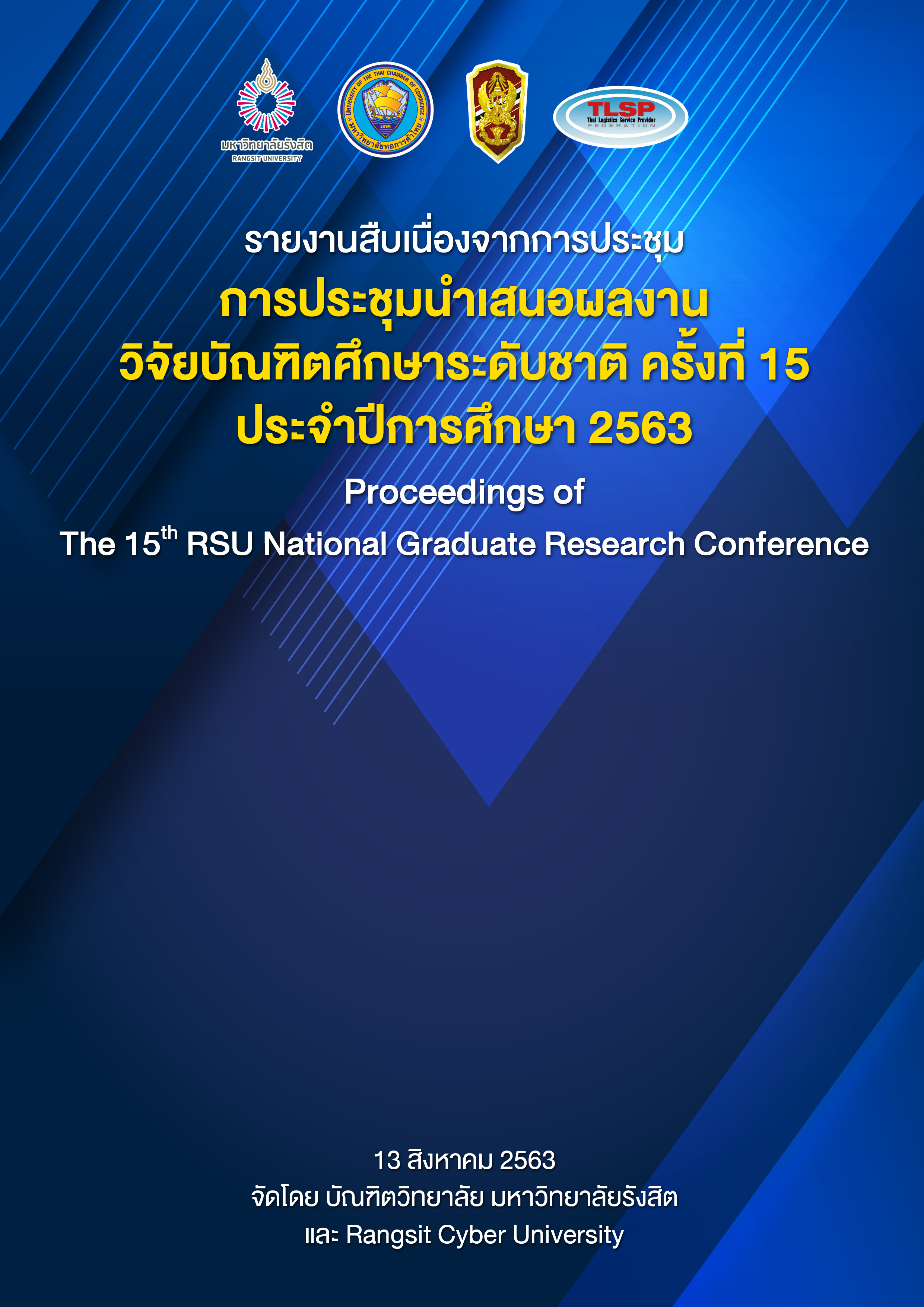 Section
Business Administration and Management Articles
บทความทุกเรื่องที่ตีพิมพ์เผยแพร่ได้ผ่านการพิจารณาทางวิชาการโดยผู้ทรงคุณวุฒิในสาขาวิชา (Peer review) ในรูปแบบไม่มีชื่อผู้เขียน (Double-blind peer review) อย่างน้อย ๒ ท่าน
บทความวิจัยที่ตีพิมพ์เป็นข้อค้นพบ ข้อคิดเห็นและความรับผิดชอบของผู้เขียนเจ้าของผลงาน และผู้เขียนเจ้าของผลงาน ต้องรับผิดชอบต่อผลที่อาจเกิดขึ้นจากบทความและงานวิจัยนั้น
ต้นฉบับที่ตีพิมพ์ได้ผ่านการตรวจสอบคำพิมพ์และเครื่องหมายต่างๆ โดยผู้เขียนเจ้าของบทความก่อนการรวมเล่ม