EFFECTS OF DRAMATIC THERAPY PROGRAM ON THE ENHANCEMENT OF SELF-ESTEEM IN ADOLESCENTS
ธาราทิพย์ มณีอร่าม

สุใจ ส่วนไพโรจน์
Keywords:
Dramatic Therapy Program, Self-esteem, Adolescents
Abstract
This title is a quasi-experimental research aims to study the level of Self-esteem of adolescents, to compare the level of Self-esteem of adolescents according to genders, mean score, and parental status and to compare the level of Self-esteem of before and after participating in Dramatic Therapy. The sample of this research was 12 Mathayom Suksa IX students in Dechapattanayanukul School obtained by purposive sampling to select adolescents who have Self-esteem before participating in Dramatic Therapy at 25 percentile and below and 12 adolescent volunteers participated in Dramatic Therapy to join the Dramatic Therapy of 12 sessions of 1 hour duration of 6 weeks. Dramatic Therapy program is driven by a physical expression and use for releasing negative sense in mind. Expressed through the imagination through the role of the resolution to step away from the internal feelings cause self-esteem. At the end of the program, the self-esteem was assessed after the Dramatic Therapy program again. The research instruments were the Self-esteem Questionnaire and Dramatic Therapy Program. Self-esteem evaluation to set up the aim and improve self-esteem assessments in according to Adler's concept to fit the sample and Dramatic Therapy program. The researchers designed using the guidelines of the dramatic and positive psychology in the program at all times. The statistics used to compare the self-esteem scores of adolescents before and after the use of programs again were t-test for dependent samples.
The result of the study was as follows after participated the Self-esteem Dramatic Therapy was significantly increasing at .05 levels. The Dramatic Therapy probably selected the alternative therapy for participants in Dramatic can be applied for the guidelines to solve problem and reinforce the Self-esteem of Adolescents and useful for the study to improve the Adolescents who lack of Self-esteem in the other groups.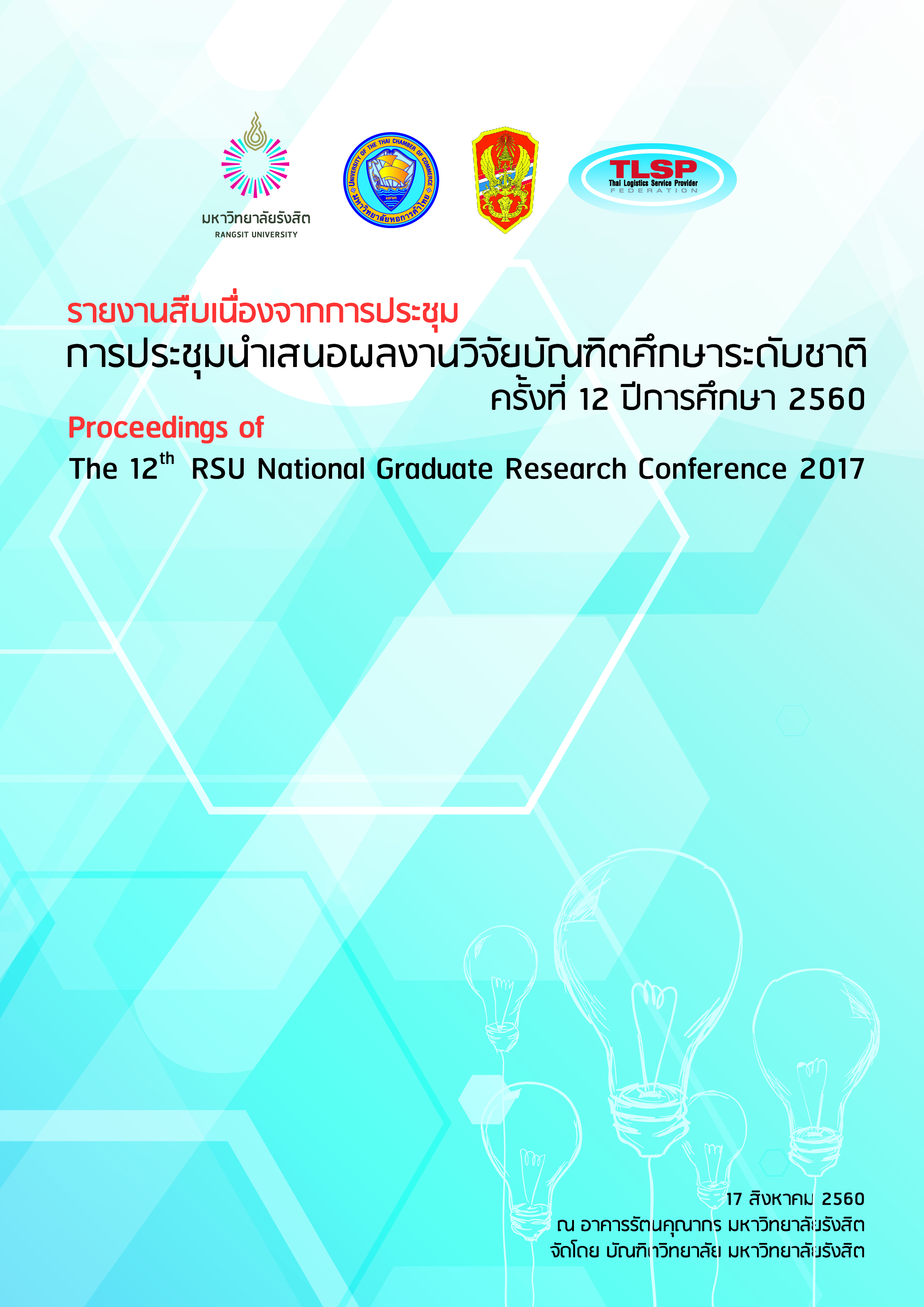 Section
Education Humanities and Social Science Articles
บทความทุกเรื่องที่ตีพิมพ์เผยแพร่ได้ผ่านการพิจารณาทางวิชาการโดยผู้ทรงคุณวุฒิในสาขาวิชา (Peer review) ในรูปแบบไม่มีชื่อผู้เขียน (Double-blind peer review) อย่างน้อย ๒ ท่าน
บทความวิจัยที่ตีพิมพ์เป็นข้อค้นพบ ข้อคิดเห็นและความรับผิดชอบของผู้เขียนเจ้าของผลงาน และผู้เขียนเจ้าของผลงาน ต้องรับผิดชอบต่อผลที่อาจเกิดขึ้นจากบทความและงานวิจัยนั้น
ต้นฉบับที่ตีพิมพ์ได้ผ่านการตรวจสอบคำพิมพ์และเครื่องหมายต่างๆ โดยผู้เขียนเจ้าของบทความก่อนการรวมเล่ม