POLITICAL IDEOLOGY OF KAMRON SAMBOONNANON'S SONG
จินตวิช บัวทอง

สมบูรณ์ สุขสำราญ
Keywords:
Political Ideology, Kamron Samboonnanon
Abstract
The objectives of this study were (1) to study the political, economic, as well as social expressions in Kamron's song lyrics; and (2) to research the political ideology patterns from the 171 songs he sang in 2481-2506 B.E. (1938-1963 A.D.) period collected from music discs, songbooks, other related documents, including the interviews, then analyzed and interpreted the social, economic, political reflections, along with ideology styles from the songs.
The results of research findings showed that Kamron Samboonnanon's songs expressed the social, economic, and political events happened in each period, for example, poverty, living difficulties, political corruption, power abused by politicians; as well as economic problems. In the part of political ideology, the socialist ideology was mostly taken place when social stratification happened. The lyrics at that period were written by informing about stratification, oppression, extortion; including exploitation. Additionally, there was liberalism ideology occurred in 2498 - 2500 B.E. (1955 - 1957 A.D.). The songs at that time informed about abuse of power and freedom of speech prohibition. Besides, the Preah Vihear case was the nationalism ideology creation which expressed the harmony and national defense through the song lyrics. The factors that affected the political ideology in his songs were politics, economic, society, government policies and power; together with the songwriter and artist themselves. In addition, it was interesting that "the religion" were inserted in every Kamron's song. This point reflected that the religion had an influence on Thai people and Thai society. Most importantly, these songs were able to be "the historical records" by using the songwriter along with people points of view. All of them were interesting as well as useful for history studies, political sciences studies; and any further studies.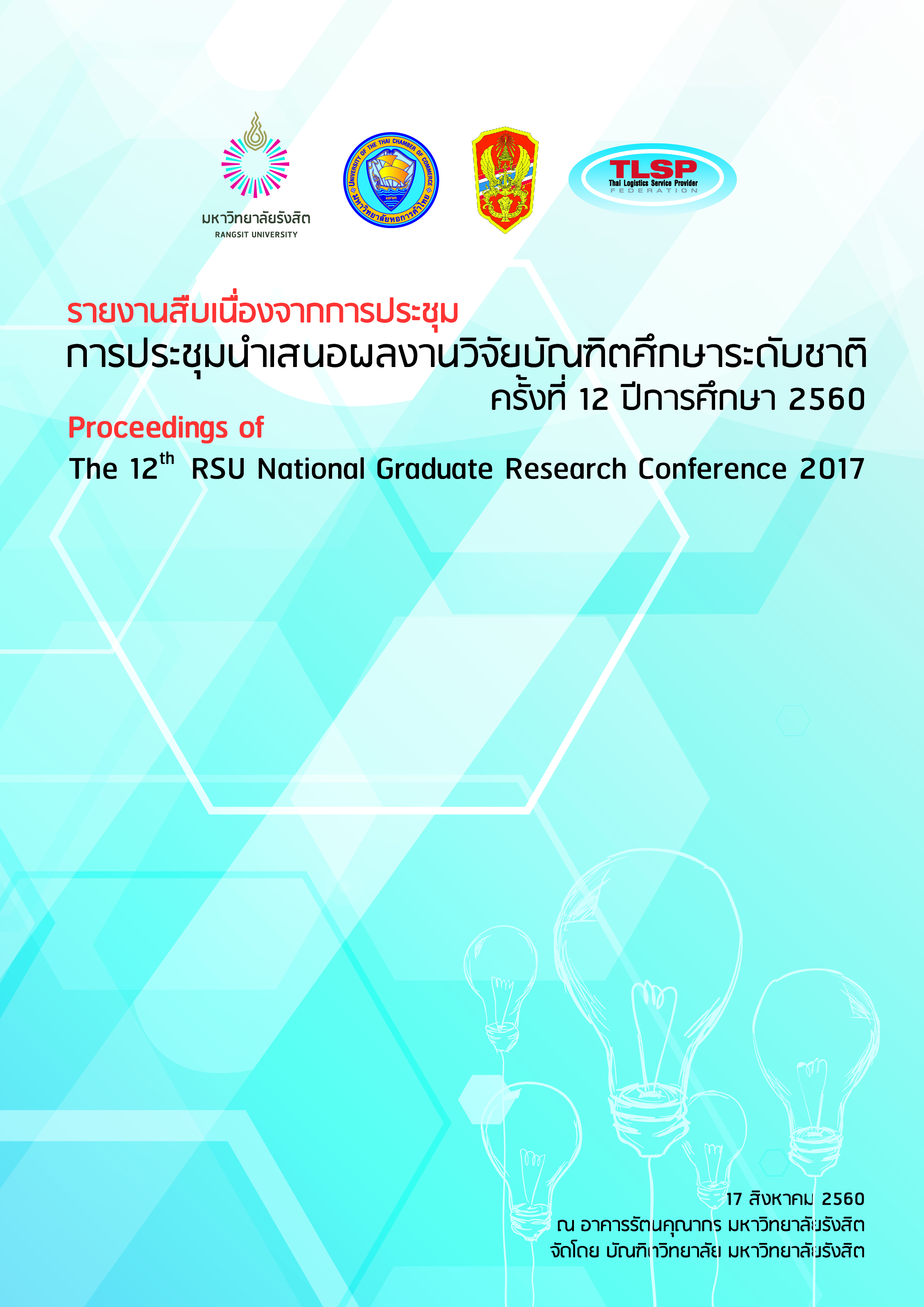 Section
Education Humanities and Social Science Articles
บทความทุกเรื่องที่ตีพิมพ์เผยแพร่ได้ผ่านการพิจารณาทางวิชาการโดยผู้ทรงคุณวุฒิในสาขาวิชา (Peer review) ในรูปแบบไม่มีชื่อผู้เขียน (Double-blind peer review) อย่างน้อย ๒ ท่าน
บทความวิจัยที่ตีพิมพ์เป็นข้อค้นพบ ข้อคิดเห็นและความรับผิดชอบของผู้เขียนเจ้าของผลงาน และผู้เขียนเจ้าของผลงาน ต้องรับผิดชอบต่อผลที่อาจเกิดขึ้นจากบทความและงานวิจัยนั้น
ต้นฉบับที่ตีพิมพ์ได้ผ่านการตรวจสอบคำพิมพ์และเครื่องหมายต่างๆ โดยผู้เขียนเจ้าของบทความก่อนการรวมเล่ม