The Process of Naming and Signifying of Thai Film Titles and Thai Names of American Films
Keywords:
The Process of Naming, Signifying, Thai Film, American Films
Abstract
The main aim of this study is to analyze the process of naming Thai films as well as American films in Thai. It is qualitative Research 10 Thai films and 10 American are selected for being including analyzed used in the study.
Thai films
1. Pee Mak Phra Khanong
2. I FINE THANK YOU LOVE YOU
3. Tom yum goong (the protector)
4. Ladda land
5. Teng nong kon maha hia
6. Ha praeng (phobia 2)
7. Atm er rak error
8. Luang pee jazz 4G
9. Sudkhet Saledped
10. Freelance:HampuayHamphakHam rak mor
American films
1. Avengers: Age of Ultron
2. Transformers: Age of Extinction
3. Jurassic World
4. Captain America: Civil War
5. Tranformers 3 dark of the moon
6. 2012
7. X-Men: Apocalypse
8. Independence Day: Resurgence
9. Thor the dark world
10. Transformers: Revenge of the Fallen
The research finding are as follows : there were three similar factors in titling movies genres themes and an actor or a leading actors respectively; These factors were considered as key aspects in naming movies in order to clearly present movies related to the objectives; the three significant elements were used to indicate the characteristic of the movies and make them more fascinating in order to attract audiences.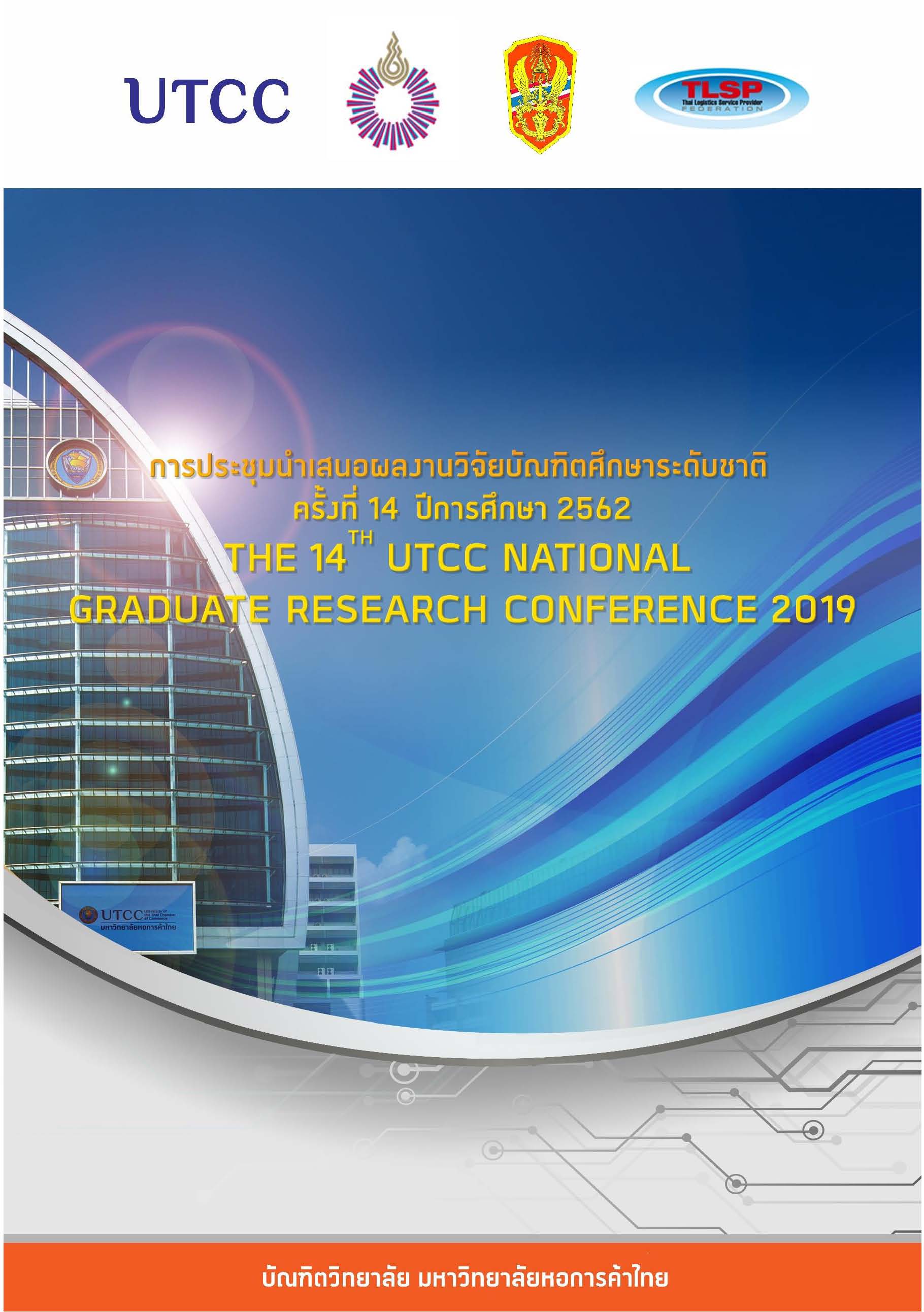 บทความทุกเรื่องที่ตีพิมพ์เผยแพร่ได้ผ่านการพิจารณาทางวิชาการโดยผู้ทรงคุณวุฒิในสาขาวิชา (Peer review) ในรูปแบบไม่มีชื่อผู้เขียน (Double-blind peer review) อย่างน้อย ๓ ท่าน
บทความวิจัยที่ตีพิมพ์เป็นข้อค้นพบ ข้อคิดเห็นและความรับผิดชอบของผู้เขียนเจ้าของผลงาน และผู้เขียนเจ้าของผลงาน ต้องรับผิดชอบต่อผลที่อาจเกิดขึ้นจากบทความและงานวิจัยนั้น
ต้นฉบับที่ตีพิมพ์ได้ผ่านการตรวจสอบคำพิมพ์และเครื่องหมายต่างๆ โดยผู้เขียนเจ้าของบทความก่อนการรวมเล่ม