Attitude of investing in digital assets, an e-book case study
ปณิธาน สละชั่ว

ภัทรกิตติ เนตินิยม
Keywords:
Attitude of investing in digital assets, e-book
Abstract
The purpose of this research is to study the interest in investing in digital assets, an E-book case study, which uses a survey research method. The sample group was people who read books, online content and e-book of 400 people using questionnaires as a tool to collect data. analyzed by using statistical methods. It consists of frequency, percentage, mean, standard deviation, cross tabulation and chi-square test.
The results showed opinions that digital assets have value in themselves, accessibility of digital assets and security of digital assets affects investment interest in digital assets, E-book case study at the 0.05 level of significance, and opinions on the purchase of books to collect, i.e. the bestseller book, the first published book and special edition's book affects investment's attitude in alternative assets case study E-book at the level of significance 0.05.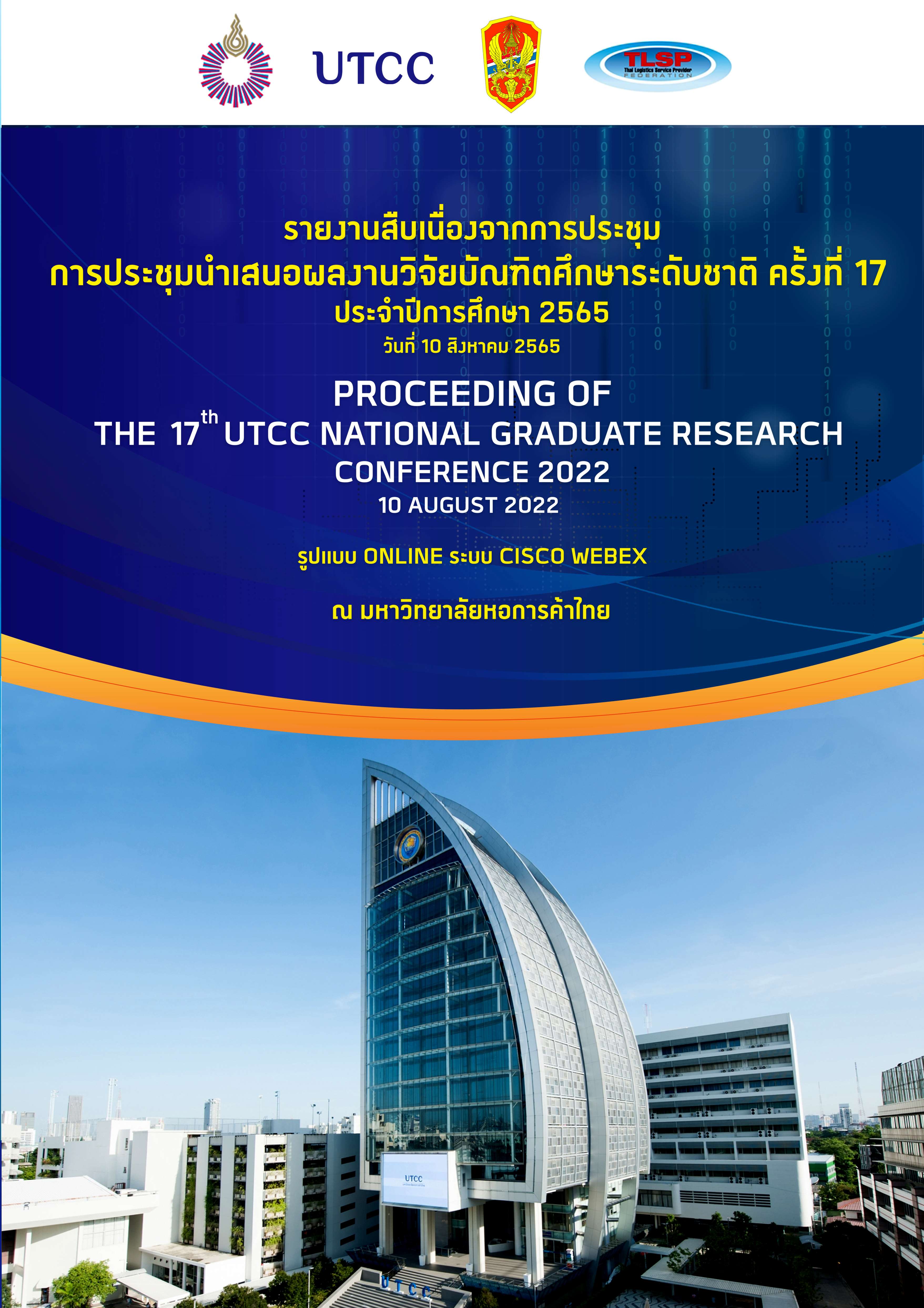 บทความทุกเรื่องที่ตีพิมพ์เผยแพร่ได้ผ่านการพิจารณาทางวิชาการโดยผู้ทรงคุณวุฒิในสาขาวิชา (Peer review) ในรูปแบบไม่มีชื่อผู้เขียน (Double-blind peer review) อย่างน้อย ๓ ท่าน
บทความวิจัยที่ตีพิมพ์เป็นข้อค้นพบ ข้อคิดเห็นและความรับผิดชอบของผู้เขียนเจ้าของผลงาน และผู้เขียนเจ้าของผลงาน ต้องรับผิดชอบต่อผลที่อาจเกิดขึ้นจากบทความและงานวิจัยนั้น
ต้นฉบับที่ตีพิมพ์ได้ผ่านการตรวจสอบคำพิมพ์และเครื่องหมายต่างๆ โดยผู้เขียนเจ้าของบทความก่อนการรวมเล่ม