LORENZ, ROESSLERE, HENON : MUSIC COMPOSITION FOR CHAMBER ENSEMBLE AND MODULAR SYNTHESIZER
Pradit Saengkrai

The Conservatory of Music
Keywords:
CONTEMPORARY CLASSICAL MUSIC, ENSEMBLE, ELECTRONIC, LORENZ, ROESSLER, HENON, MODULAR SYNTHESIZER
Abstract
The composition Lorenz, Roessler, Henon for chamber ensemble and modular synthesizer are an original contemporary classical music pieces. They were composed based on strange attractor equations which are applied to manage pitch, dynamic and note duration and combined acoustic and electronic composition techniques altogether.
The principle composition technique which is heavily used in the compositions are algorithmic. Furthermore, they are integrating sound design on modular synthesizer. The process of each composition used different approaches on obtaining result from equation. In the first composition, the composer used Micro Ornament and Crime module in Low Rentz mode to obtain the value of Lorenz equation and then took the value of the result to manage pitch, dynamic, duration and dimension of the soumd. The quarter tone and regular equal-temper tuning system were used together by the composer. In the second composition the composer used Max software to aid in finding values from Roessler equation to manage pitch and duration in the composition. In addition, the composer used Euclidean rhythm pattern in the middle part of the composition. In the third composition, the composer used algorithm on software to generate MIDI file and then spread the obtained melody to all instruments in the ensemble according to registration of each instrument. All of 3 compositions used modular synthesizer to play cadenza part, The next procedure is to prepare musical raw material and plan various structures then develop and ensemble all material together to get the composition which has rhythmic, melodic, harmonic and timbre variety. Furthermore, the composition has value in both of structure and appreciation. However, the compositions are challenging according to difficulty in performing and preparation. Thus they needs efficient preparation and rehearsal.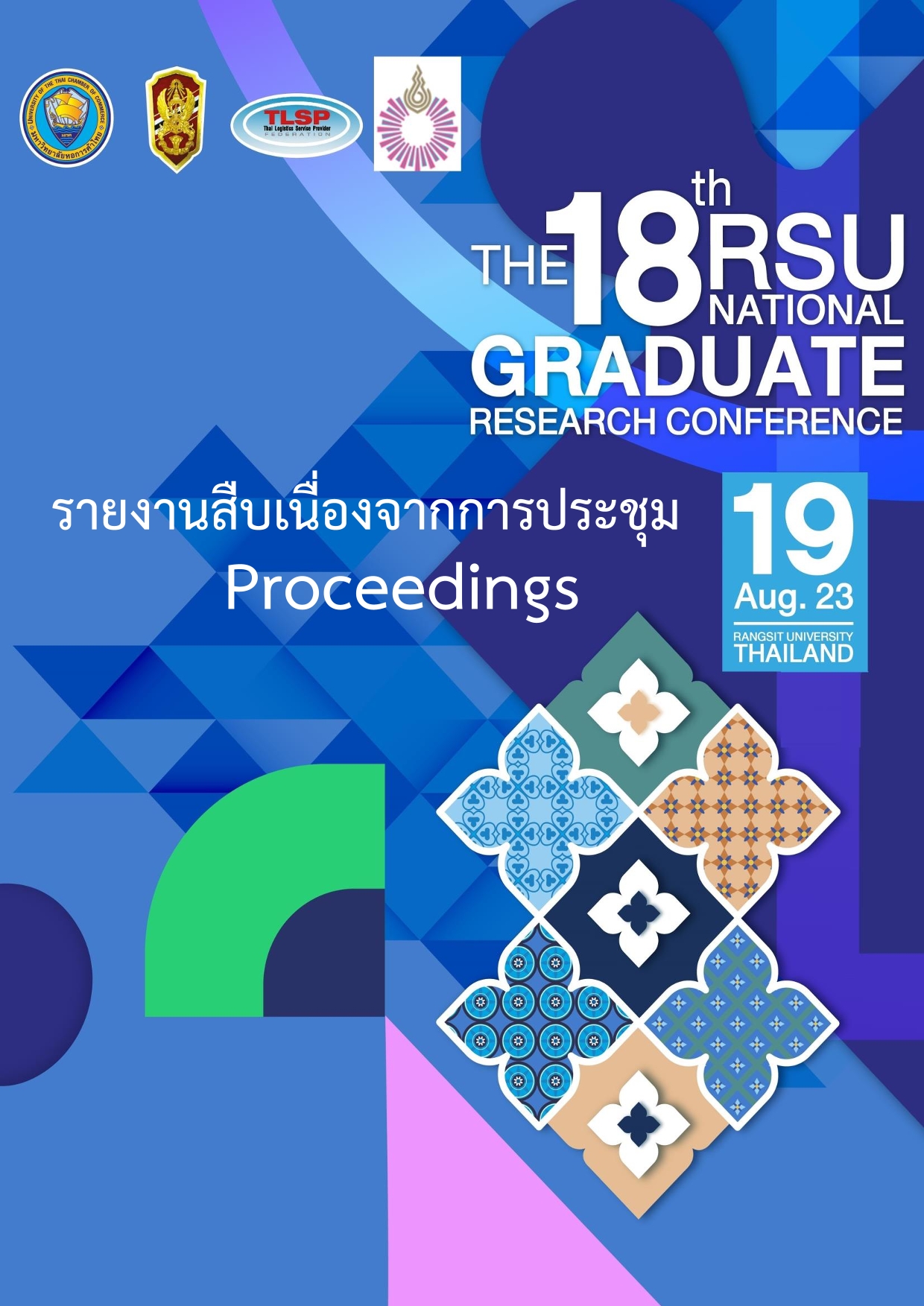 Section
Fine and Applied Arts Articles
บทความทุกเรื่องที่ตีพิมพ์เผยแพร่ได้ผ่านการพิจารณาทางวิชาการโดยผู้ทรงคุณวุฒิในสาขาวิชา (Peer review) ในรูปแบบไม่มีชื่อผู้เขียน (Double-blind peer review) อย่างน้อย ๓ ท่าน
บทความวิจัยที่ตีพิมพ์เป็นข้อค้นพบ ข้อคิดเห็นและความรับผิดชอบของผู้เขียนเจ้าของผลงาน และผู้เขียนเจ้าของผลงาน ต้องรับผิดชอบต่อผลที่อาจเกิดขึ้นจากบทความและงานวิจัยนั้น
ต้นฉบับที่ตีพิมพ์ได้ผ่านการตรวจสอบคำพิมพ์และเครื่องหมายต่างๆ โดยผู้เขียนเจ้าของบทความก่อนการรวมเล่ม