THE DECISION TO INVEST IN LONG TERM EQUITY FUNDS (LTFS) FOR REDUCING THE TAXES OF SPECIAL PROGRAM STUDENTS AT RAMKHAMHAENG UNIVERSITY
จตุพร อินทร์อักษร

วรรณวิมล อัมรินทร์นุเคราะห์
Keywords:
Investment Decision Making for Long Term Equity Funds (Ltfs)
Abstract
In this research investigation, the researcher investigates (1) the levels at which decision making for investing in long term equity funds (LTFs) for reducing the taxes of special program students at Ramkhamhaeng University (RU) are evinced. The researcher also compares (2) the decisions to invest in LTFs by these students by reference to demographical factors and investment behaviors.
The data were collected from RU special program students in the academic year 2016.  The sample size of 400 subjects was determined by extrapolating the formula of Taro Yamané (1973) at an allowable margin of error of five percent.  Using the accidental sampling method, the researcher thereupon selected a sample population consisting of 400 special program students at RU as subjects of investigation.
A t test technique and the one-way analysis of variance (ANOVA) technique were used to analyze the data collected from these special program students. In cases differences were found at the statistically significant level of .05, the least significant difference (LSD) multiple comparison method was employed by the researcher.
The students under investigation showed a level of decision making for investing in LTFs so as to reduce taxes at a high level.  In respect to aspects, they paid heed to the aspect of returns from investments at the highest level.  Next in descending order was the aspect of investment risk.
It was also found that the students who differed in the demographical characteristics of age, occupation, average monthly income, and investment behaviors vis-à-vis  the aspects of average monthly savings, decision making in regard to savings, channels for buying investment units, useful information in making investment decisions, the amount of money invested, and the average amount of money invested per annum evinced concomitant differences in the decision to invest in LTFs for reducing taxes at the statistically significant level of .05.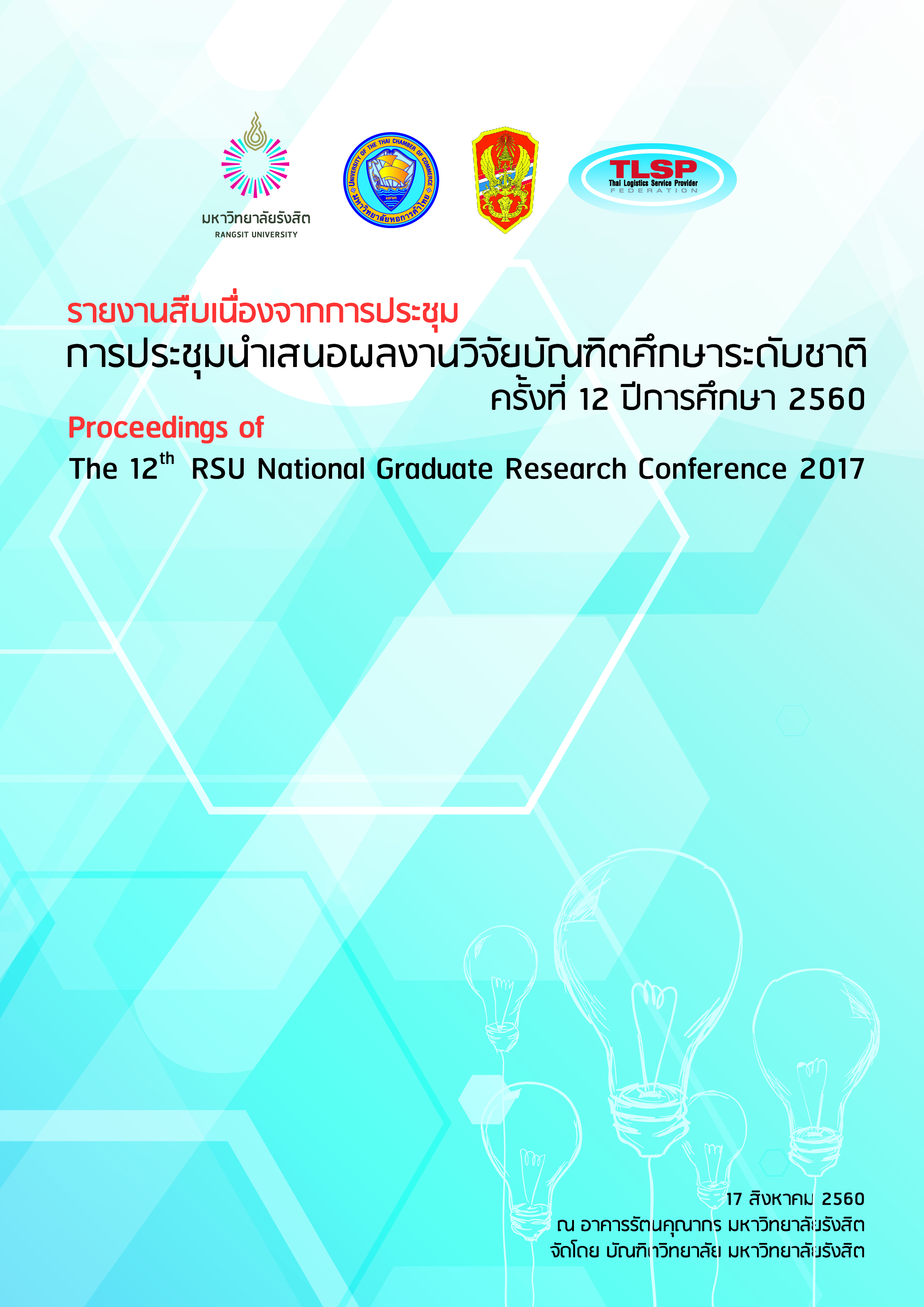 Section
Business Administration and Management Articles
บทความทุกเรื่องที่ตีพิมพ์เผยแพร่ได้ผ่านการพิจารณาทางวิชาการโดยผู้ทรงคุณวุฒิในสาขาวิชา (Peer review) ในรูปแบบไม่มีชื่อผู้เขียน (Double-blind peer review) อย่างน้อย ๒ ท่าน
บทความวิจัยที่ตีพิมพ์เป็นข้อค้นพบ ข้อคิดเห็นและความรับผิดชอบของผู้เขียนเจ้าของผลงาน และผู้เขียนเจ้าของผลงาน ต้องรับผิดชอบต่อผลที่อาจเกิดขึ้นจากบทความและงานวิจัยนั้น
ต้นฉบับที่ตีพิมพ์ได้ผ่านการตรวจสอบคำพิมพ์และเครื่องหมายต่างๆ โดยผู้เขียนเจ้าของบทความก่อนการรวมเล่ม