THE STUDY OF SATISFACTION OF EXPOSURE OF PLIK-POM-KAO OF TPBS FOR BANGKOK PEOPLE
Keywords:
Satisfaction, Exposure, Plik-Pom-Kao
Abstract
The study of satisfaction of exposure of Plik-Pom-Kao of TPBS for bangkok people aims at studying the demographical factor that has an impact on the satisfaction of the television programme "Plik-Pom-Kao." It is a quantitative research with 400 questionaires in order to collect data from the audience of this programme which is broadcasted on ThaiPBS. The study is conducted by frequency distribution, percentage, mean and standard deviation. The hypothesis is tested by T-Test and One-Way ANOVA.
The result shows that different genders, ages, education backgrounds of the audience have an affect on the satisfaction of the programme similarly. However, different maritial status, occupations, monthly incomes have an affect on the satisfaction differently. The variety of contents affect the satisfaction differently. Meanwhile, the wide-ranging styles of presentation do not affect the satisfaction. In conclusion, the test indicats that the relations between demographics, contents and presentation styles are related to the satisfaction of the audience in the city of Bangkok.
Most of respodents suggests the programme extends airtime, which is initially set approximately 10-15 minutes. Secondly, they suggests the programme presents more current news. Lastly, they urges the programme to present top-trending and thrilling topics.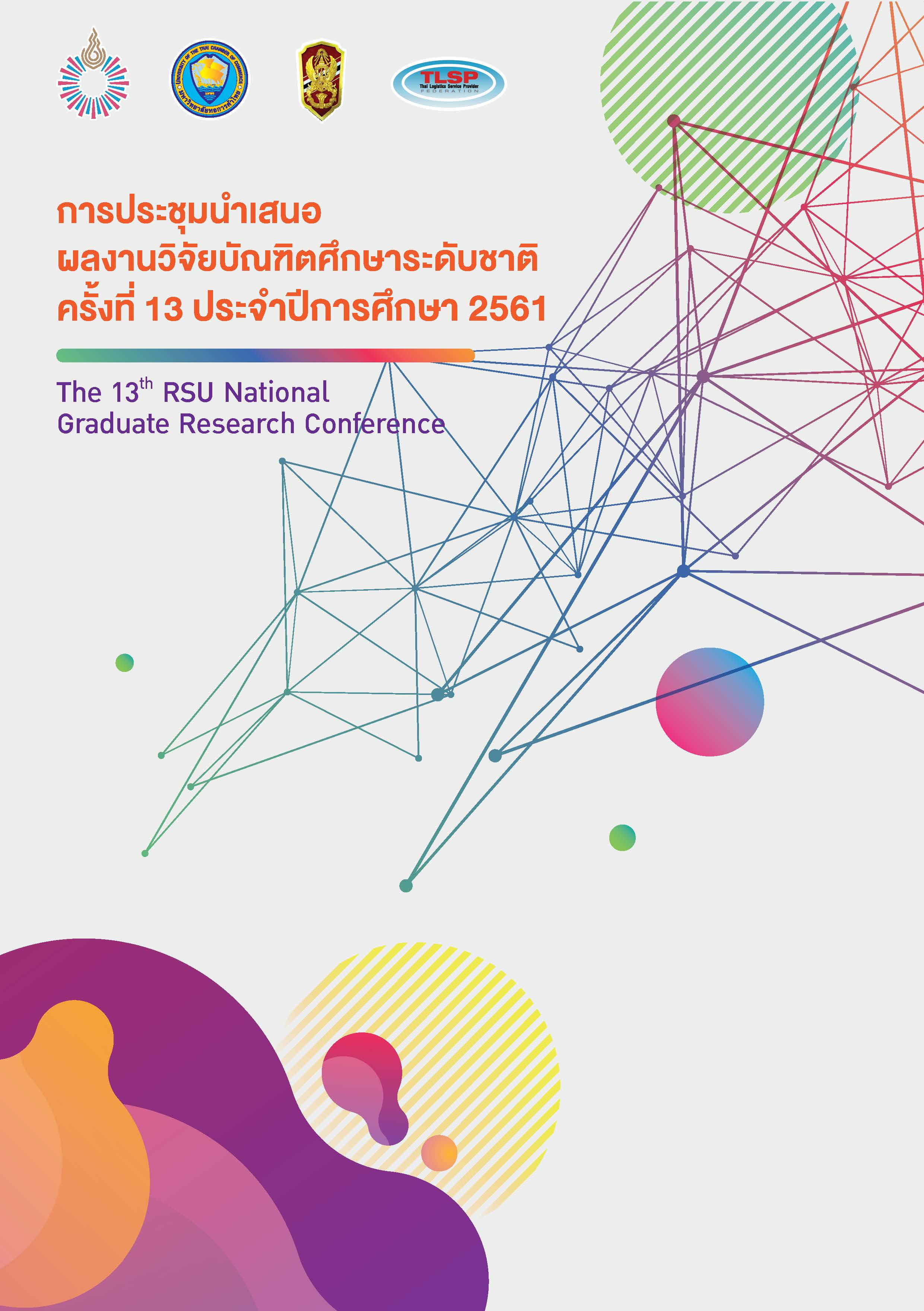 Section
Education Humanities and Social Science Articles
บทความทุกเรื่องที่ตีพิมพ์เผยแพร่ได้ผ่านการพิจารณาทางวิชาการโดยผู้ทรงคุณวุฒิในสาขาวิชา (Peer review) ในรูปแบบไม่มีชื่อผู้เขียน (Double-blind peer review) อย่างน้อย ๓ ท่าน
บทความวิจัยที่ตีพิมพ์เป็นข้อค้นพบ ข้อคิดเห็นและความรับผิดชอบของผู้เขียนเจ้าของผลงาน และผู้เขียนเจ้าของผลงาน ต้องรับผิดชอบต่อผลที่อาจเกิดขึ้นจากบทความและงานวิจัยนั้น
ต้นฉบับที่ตีพิมพ์ได้ผ่านการตรวจสอบคำพิมพ์และเครื่องหมายต่างๆ โดยผู้เขียนเจ้าของบทความก่อนการรวมเล่ม