USING BUNDIT UNRANGSEE 'S FACEBOOK PAGE TO IMPROVE QUALITY OF LIFE
Keywords:
Facebook Page, quality of life
Abstract
This research, Using Bundit Unrangsee's Facebook Page to Improve Quality Of Life, aimed to study: 1) Demographic characteristics group of Mr. Bundit Ungrangsee's fanpage members 2) Use behavior of Mr. Bundit Ungrangsee's Facebook Page 3) Mr. Bundit Ungrangsee's Facebook Page utilization and 4) Facebook Page that affects to quality of life.
This survey research instrument was mainly a questionnaire. The samples of the study were 400 people from group of Facebook Page's member of Mr. Bundit Ungrangsee, master of master. Statistics analysis was deployed including Percentage, Average, Weighted mean, Standard deviation, Independent Samples T-Test (the different comparison between 2 independent variables), ANOVA F-test (the different comparison between variables exceeding 2 variables) and Pearson's Correlation Coefficient. The result was then applied to find out a strategy which aimed to be a guideline for learners developing Facebook Page that affects the population's quality of life and finally leads to benefit in the future.
The findings in this study revealed that the different demographic characteristics could affect the quality of life in different ways at the 0.05 level of significance. Additionally, the use behavior of Facebook Page most frequently found during 1801 to 2100 hours. The nature of usage in regularly and reason why being a follower was for following up movement and updated information from Page. Normally, the majority of respondents believe the good Page should present updated information at all times. Meanwhile, the follow of Facebook Page – Mr. Bundit Ungrangsee, master of master, was mostly involving with successful tips. The objective mainly was to inspire and interact with the Page by click "Like" while the Page utilization mostly came from society and healthcare respectively. However, the most influent factors to quality of life were found society and mentality accordingly.
To conclude, the research results in use behavior understanding, utilization and factors affecting the quality of life. Once fully analyzed and compared, we believe that our further creation of the Facebook Page would definitely help out better quality of life for the population in society.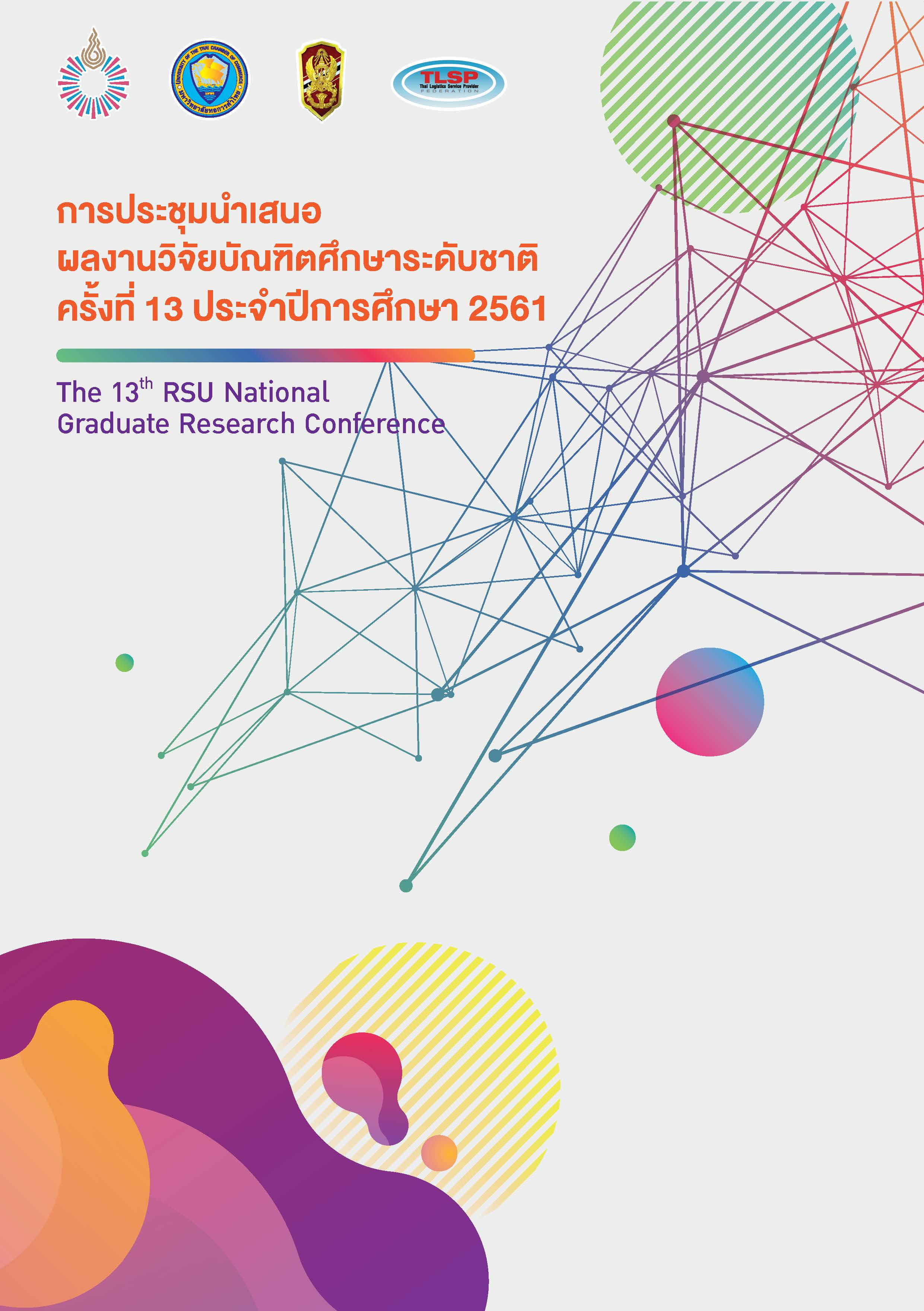 Section
Education Humanities and Social Science Articles
บทความทุกเรื่องที่ตีพิมพ์เผยแพร่ได้ผ่านการพิจารณาทางวิชาการโดยผู้ทรงคุณวุฒิในสาขาวิชา (Peer review) ในรูปแบบไม่มีชื่อผู้เขียน (Double-blind peer review) อย่างน้อย ๓ ท่าน
บทความวิจัยที่ตีพิมพ์เป็นข้อค้นพบ ข้อคิดเห็นและความรับผิดชอบของผู้เขียนเจ้าของผลงาน และผู้เขียนเจ้าของผลงาน ต้องรับผิดชอบต่อผลที่อาจเกิดขึ้นจากบทความและงานวิจัยนั้น
ต้นฉบับที่ตีพิมพ์ได้ผ่านการตรวจสอบคำพิมพ์และเครื่องหมายต่างๆ โดยผู้เขียนเจ้าของบทความก่อนการรวมเล่ม