THE ATTRIBUTES PREFERENCES ON ELDERLY CONDOMINIUM: PRE-RETIREMENT
ณภาภัช แสงวิมลมาส

สุพีชา พาณิชย์ปฐม
Keywords:
Elderly Condominium, Conjoint Analysis, Pre-Retirement
Abstract
The growth of the elderly population trend and social value of single families in Thailand, an elderly condominium is becoming important and also growing in demand. The elderly need more facilities and activities to do with new friends and appropriated residential design for them. The groups of pre-retirement people, who are in the age between 54-60 years old, usually plan to buy new residence that is suited to live when they are retired. The elderly condominium is served their needs and a good choice for them. Thus, this paper focuses on examining the preferences of elderly condominium for pre-retirement elderly groups by applied conjoint analysis. The attributes consisted of 1) location 2) physical design 3) room design 4) size or number of room and 5) facility. The method that was used to verify those attributes is the triangulation method which composed of reviewing the literatures, interviewing the samples from 20 respondents and finally collecting the data with purposive sampling method for 100 respondents. Despite the complication in collecting the samples, this study used the innovative board game to simplify the process and draw a visual mimic to aid a process of consumer's evaluation.
According to the results, the attributes of elderly condominium which the group of pre-retirement preferred are condominium that located near the park or surrounded in natural area, had green design with airy room design, has 2 bedrooms and includes a recreation room within condominium. There are divided into three groups of respondents by using cluster analysis and utility value: 1) the groups of middle-income prefer airy and green design 2) the groups of high income prefer modern design and location with good transport and 3) the groups of no income or early retirement prefer good environment and have a recreation room in condominium. For further research study, the researchers can focus more on the preferences of healthcare service for elderly people, innovation for elderly people and desirable characteristics of older elderly for future feasibility study of similar projects.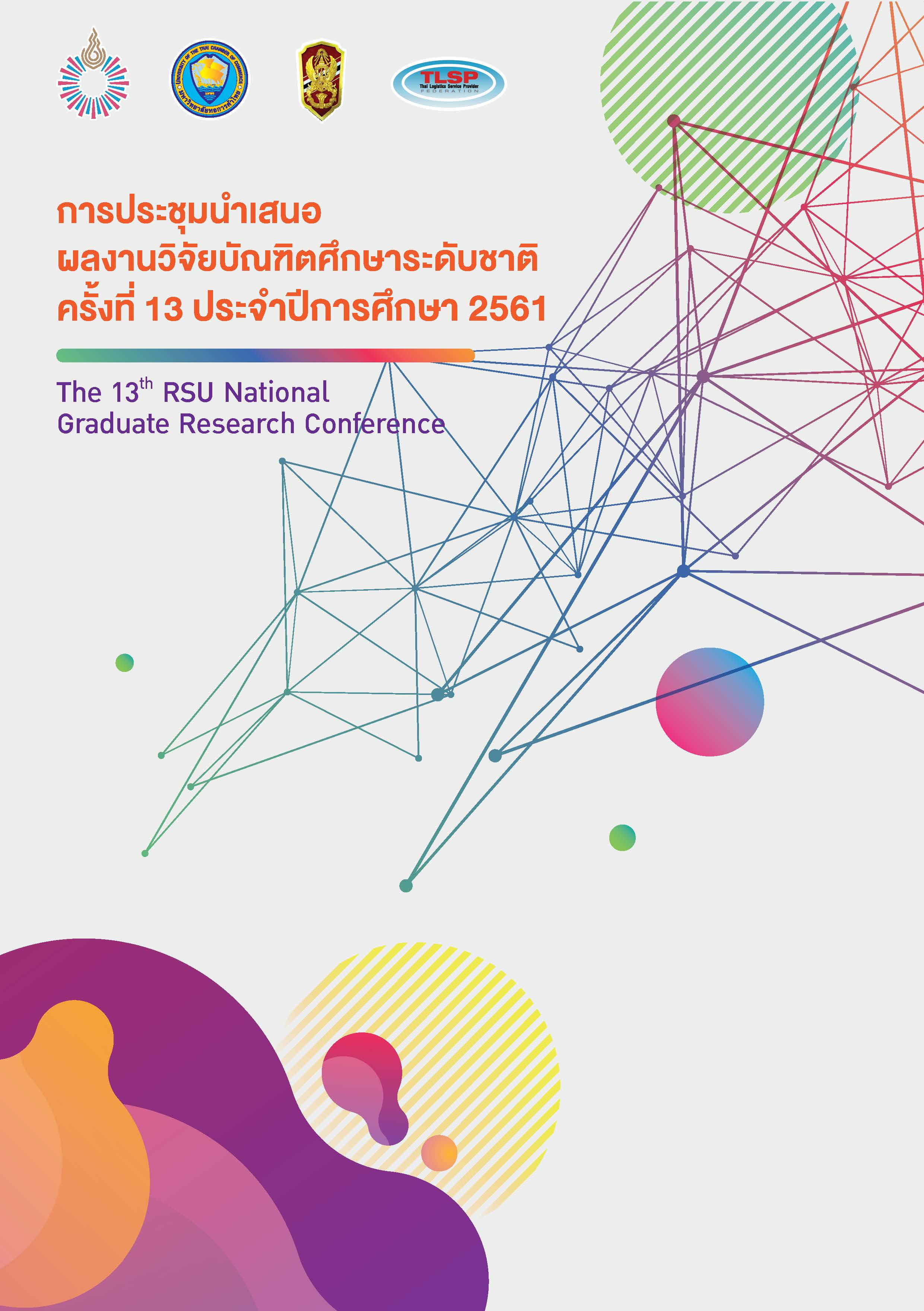 Section
Business Administration and Management Articles
บทความทุกเรื่องที่ตีพิมพ์เผยแพร่ได้ผ่านการพิจารณาทางวิชาการโดยผู้ทรงคุณวุฒิในสาขาวิชา (Peer review) ในรูปแบบไม่มีชื่อผู้เขียน (Double-blind peer review) อย่างน้อย ๒ ท่าน
บทความวิจัยที่ตีพิมพ์เป็นข้อค้นพบ ข้อคิดเห็นและความรับผิดชอบของผู้เขียนเจ้าของผลงาน และผู้เขียนเจ้าของผลงาน ต้องรับผิดชอบต่อผลที่อาจเกิดขึ้นจากบทความและงานวิจัยนั้น
ต้นฉบับที่ตีพิมพ์ได้ผ่านการตรวจสอบคำพิมพ์และเครื่องหมายต่างๆ โดยผู้เขียนเจ้าของบทความก่อนการรวมเล่ม