The study of Customer behavior on Marketing Mix strategy for Ocha Shabu Nongkhai's customers to resolve dropping in sales
Keywords:
Marketing Mix, Restaurant Businesses, Ocha Shabu Restaurant Nongkhai, Customer Behavior
Abstract
An unforeseeable situation like the Covid 19 fast tracked the countries' economic conditions in the wrong direction. Due to its impact on the economy, we faced an unexpected downfall in growth as a country. As a result, dinning out behavior of Thai people is greatly reduced and is affecting the restaurant businesses. Restaurant businesses in Thailand have been very competitive due to high demands. Each restaurant needs to find ways to develop their own business to meet the needs of their targeted customers/consumers. The objective of this independent study is (1) to study about the demographic characteristics, customers behavior and marketing mix factors (7Ps) toward the satisfaction of customers in Ocha Shabu restaurant. (2) to study the guideline for developing, improving, and increasing the sales of the restaurant by collecting data with a questionnaire of 342 customers by choosing a specific sample who both come to the restaurant regularly and one-time customers. And using statistics such as frequency, percentage, mean, standard deviation in data analysis. The study found that most of the demographics are females who love to eat shabu. Most of them are under 18 years of age, are single and most are called students. In terms of customer behavior, the study found that Most customers come to eat Shabu on average less than once a month. Most of them like to come to eat with friends and prefer to have buffet Shabu more. The study has used the theory of marketing mix for service businesses or marketing mix 7P to do research. The study found that service channels as one of the factors in the marketing mix factors for all 7Ps should be improved in order to increase the sales of the restaurant since they were found the most satisfied in all 6 areas except the service channels.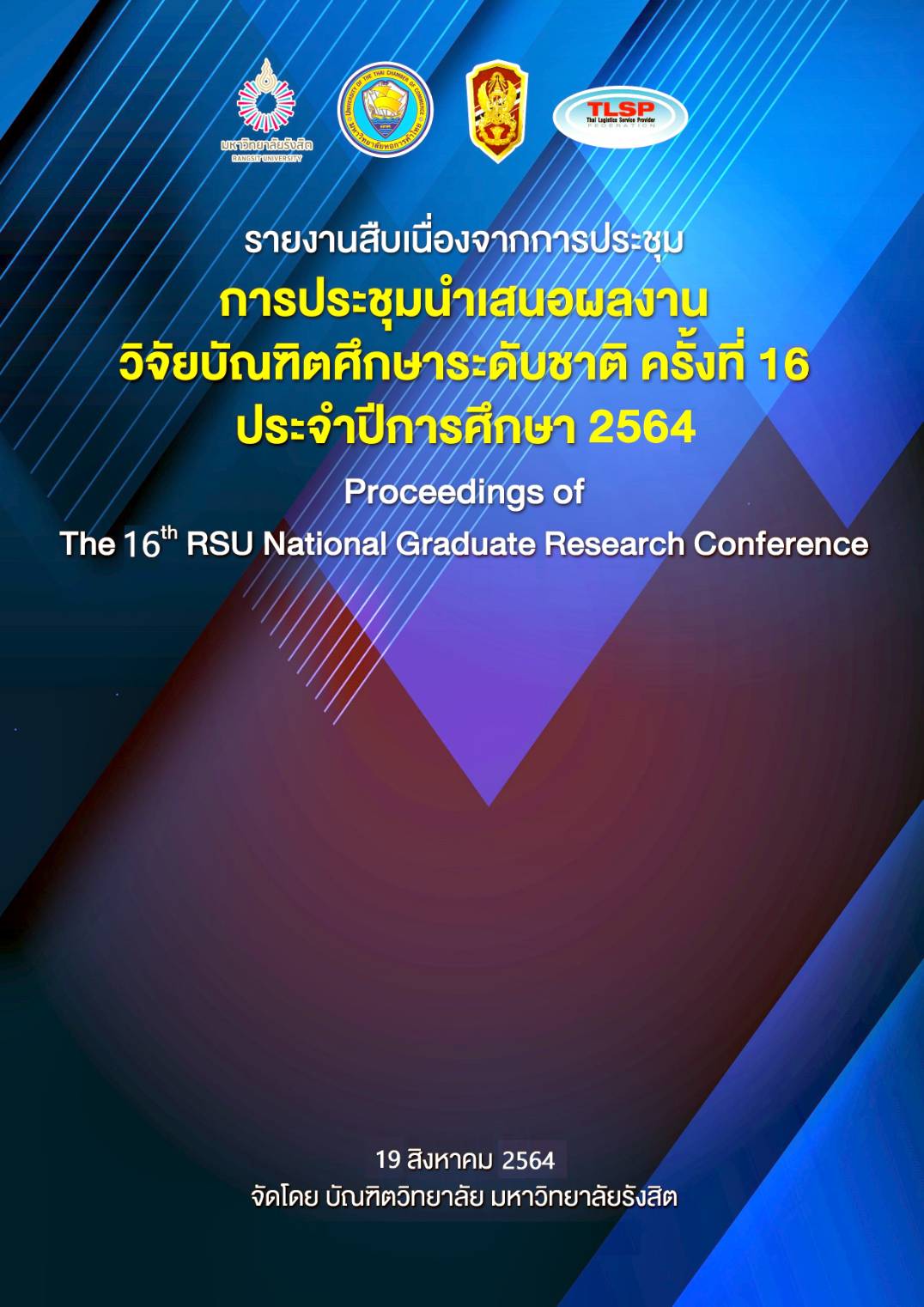 Section
Business Administration and Management Articles
บทความทุกเรื่องที่ตีพิมพ์เผยแพร่ได้ผ่านการพิจารณาทางวิชาการโดยผู้ทรงคุณวุฒิในสาขาวิชา (Peer review) ในรูปแบบไม่มีชื่อผู้เขียน (Double-blind peer review) อย่างน้อย ๓ ท่าน
บทความวิจัยที่ตีพิมพ์เป็นข้อค้นพบ ข้อคิดเห็นและความรับผิดชอบของผู้เขียนเจ้าของผลงาน และผู้เขียนเจ้าของผลงาน ต้องรับผิดชอบต่อผลที่อาจเกิดขึ้นจากบทความและงานวิจัยนั้น
ต้นฉบับที่ตีพิมพ์ได้ผ่านการตรวจสอบคำพิมพ์และเครื่องหมายต่างๆ โดยผู้เขียนเจ้าของบทความก่อนการรวมเล่ม