DEVELOPING ENGLISH SPEAKING SKILLS BY ROLE PLAYING OF GRADE 6 STUDENTS AT KLONGHA SCHOOL, PATHUM THANI
Jantima Naka

Supinda Lertlit
Keywords:
Speaking English Skill, Role Playing
Abstract
The aim of this research was two-fold. First of all, the researcher aimed to develop English speaking skills of Grade 6 students in Klongha School by utilizing role plays. Secondly, to compare learning achievement of Grade 6 students in English speaking skills before and after utilizing role plays. This study consisted of one single group experimental research. The subjects of this study were a group of 30 grade 6 students, enrolled in the first semester of academic year 2016 in Klongha School. The research instruments were a pre-test before the treatment and a post-test after the treatment. The additional research instruments were the speaking evaluation form the researcher used for observing the students' behavior in speaking and the self-evaluation form for the students to use for evaluating themselves in their speaking ability before and after the experiment. In the quantitative analysis, after all the data was collected, they were analyzed and compared by using mean average x̄, standard deviation (S.D.) and t-test.
The results from the pre-test and post-test were obtained, analyzed, and compared. The effectiveness of the English speaking skills of the students utilizing role playing activities as a whole was at the highest level (x̄ = 15.80, S.D. = 1.10). And the post-test results were 15.80 significantly higher than those of the pre-test scores 5.23 at a p-value = 0.05. The results of the observations of the students' behavior in the speaking activities showed that the students developed much better in their speaking ability. The results of the self-evaluation of the students' speaking ability after using the role play activities indicated that the students' speaking ability was at a good level.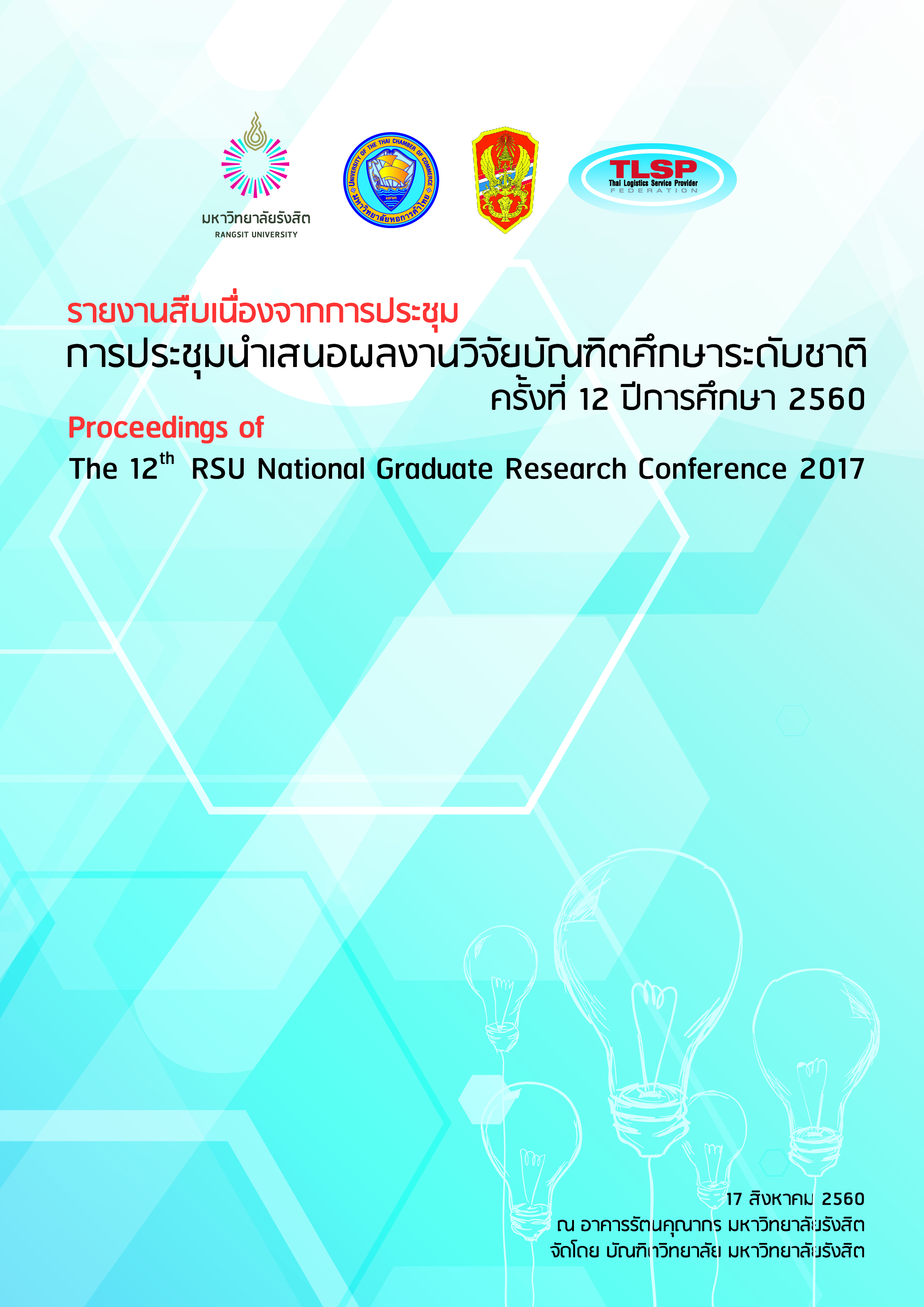 Section
Education Humanities and Social Science Articles
บทความทุกเรื่องที่ตีพิมพ์เผยแพร่ได้ผ่านการพิจารณาทางวิชาการโดยผู้ทรงคุณวุฒิในสาขาวิชา (Peer review) ในรูปแบบไม่มีชื่อผู้เขียน (Double-blind peer review) อย่างน้อย ๒ ท่าน
บทความวิจัยที่ตีพิมพ์เป็นข้อค้นพบ ข้อคิดเห็นและความรับผิดชอบของผู้เขียนเจ้าของผลงาน และผู้เขียนเจ้าของผลงาน ต้องรับผิดชอบต่อผลที่อาจเกิดขึ้นจากบทความและงานวิจัยนั้น
ต้นฉบับที่ตีพิมพ์ได้ผ่านการตรวจสอบคำพิมพ์และเครื่องหมายต่างๆ โดยผู้เขียนเจ้าของบทความก่อนการรวมเล่ม