TO ENHANCE MUSIC PRODUCTION ABILITY THROUGH 4MAT CYCLE LEARNING ACTIVITIES : A CASE STUDY OF MUSIC COLLEGE STUDENTS
สรวิศ เขียนเสมอ

ธนาวรรณ รักษาพงษ์พานิช
Keywords:
THE 4MAT CYCLE LEARNING ACTIVITIES, MUSIC PRODUCTION
Abstract
                This study aimed to investigate the students' achievement who enrolled in "Production Skill 2" (MUS162) in the second semester of an academic year 2017 using the management plan of 4MAT and to find out the students' satisfaction of Production skill 2 subject with the teaching plan of 4MAT.
                The sample in the study consisted of six music college students enrolled in Production Skill 2 (MUS162) in a Rangsit University. The instruments included 1) eleven lesson plans, 2) Achievement test, and 3) Satisfaction questionnaire. The pre-test was carried out at the beginning of the semester and the post-test was administered after 11 teaching classes were done. The results of both tests were collected, analyzed, and compared using Wilcoxon Matched pairs. Then, the questionnaire was distributed using mean and standard deviation.
The results indicated that 1) After teaching, the mean score of learning achievement of students being provided by 4MAT instructional was higher than before at the 0.2 level of significance.   2) After teaching, the mean score of students' satisfaction being provided by 4MAT instructional  showed students is the most satisfied with the topic of being able to express their own opinion (  =4.67,S.D.=1.79) to adapt idea using in the project (  =4.50,S.D.=1.64) and to debate and between the students and teacher (  =4.50,S.D.=1.64)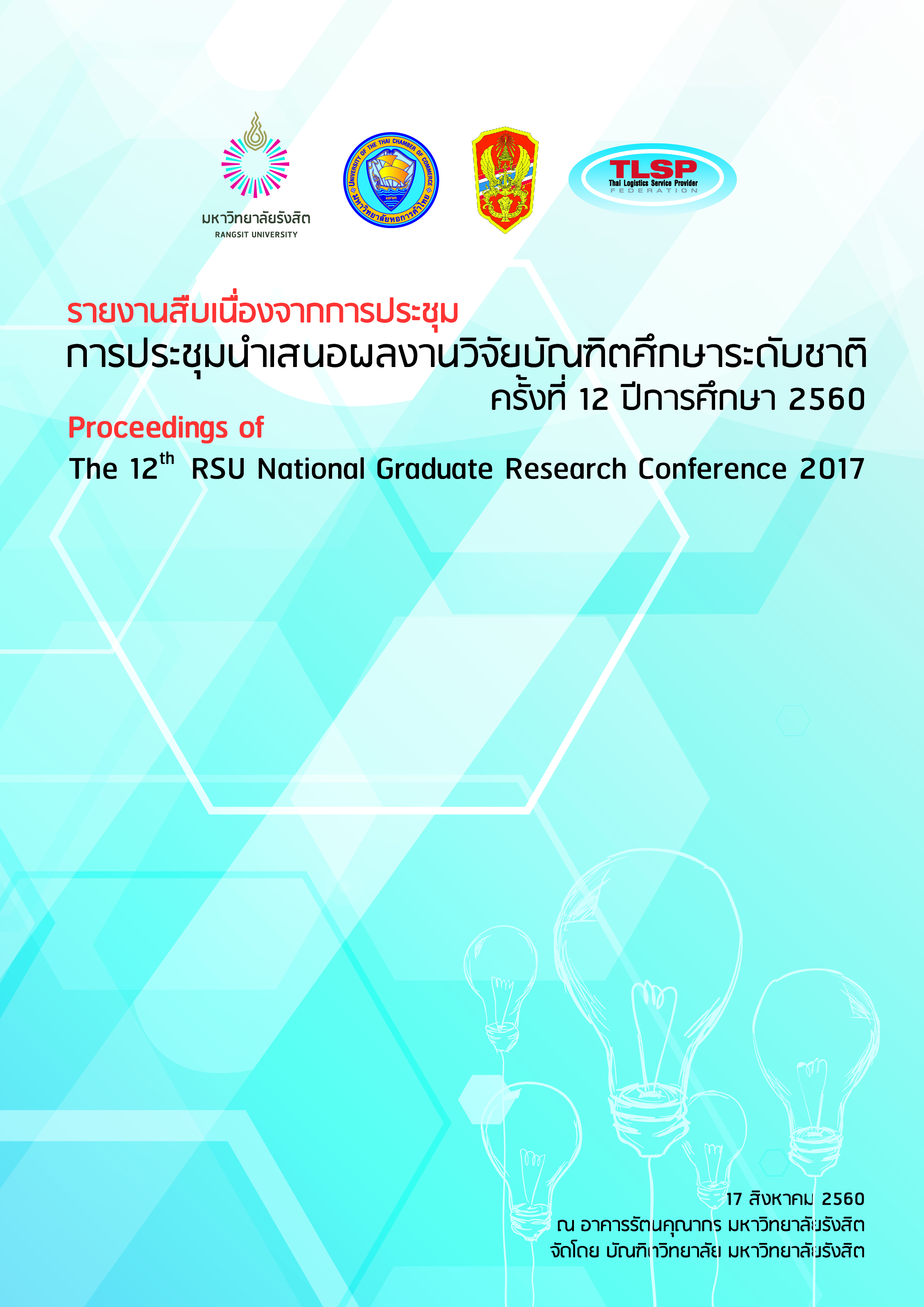 Section
Education Humanities and Social Science Articles
บทความทุกเรื่องที่ตีพิมพ์เผยแพร่ได้ผ่านการพิจารณาทางวิชาการโดยผู้ทรงคุณวุฒิในสาขาวิชา (Peer review) ในรูปแบบไม่มีชื่อผู้เขียน (Double-blind peer review) อย่างน้อย ๒ ท่าน
บทความวิจัยที่ตีพิมพ์เป็นข้อค้นพบ ข้อคิดเห็นและความรับผิดชอบของผู้เขียนเจ้าของผลงาน และผู้เขียนเจ้าของผลงาน ต้องรับผิดชอบต่อผลที่อาจเกิดขึ้นจากบทความและงานวิจัยนั้น
ต้นฉบับที่ตีพิมพ์ได้ผ่านการตรวจสอบคำพิมพ์และเครื่องหมายต่างๆ โดยผู้เขียนเจ้าของบทความก่อนการรวมเล่ม