Methods for Increasing Service Efficiency of Debt Restructuring Bangkok and Adjacent Area Department , Government Housing Bank
ณปภัช สุจิตพันธ์

สุทธาวรรณ จีระพันธุ ซาโต้
Abstract
The study of Methods for Increasing Service Efficiency of Debt Restructuring Bangkok and Adjacent Area Department, Government Housing Bank aims to study the level of the satisfaction which affects service quality and to suggest guidelines for the development of debt management services to be more efficient.
A sample of 200 was selected by accidental sampling from people who were received services at the debt management department. In this study, questionnaires were employed as a tool for data collection and 3 in-depth interviews for additional information. Data were analyzed by using statistics, frequency, percentage, mean, standard deviation and analyzing One-way ANOVA, Multiple Regression and Design Thinking relationships.
The results of the study found that most of the samples were female accounting for 57.9 percent; aged between 36-45 years old accounting for 32.7 percent; marital status accounting for 45.9 percent; bachelor's degree accounting for 52.2 percent; employees of private companies accounting for 34 percent; monthly income 15,001-30,000 baht accounting for 52.2 percent; the period of being a customer with the Government Housing Bank for 6-10 years accounting for 30.8 percent; the loan amount 500,001-1,000,000 baht accounting for 33.3 percent; the number of days overdue not more than 90 days accounting for 38.4 percent; using service by requesting to compound a debt settlement to installments accounting for 54.7 percent; the frequency of service requests every 3 months representing 26.4 percent and every 1 year accounting for 26.4 percent; the most influencer in using service is their ownself, accounting for 79.9 percent; receiving the service on working days since 21 to the end of the month, representing 37.7 percent; the service period is 08.30-12.00, accounting for 43.4.
The results of the relationship analysis of marketing mix factors in different services resulted in different levels of perception of service quality. It was found that there were only 6 aspects from 7 aspects in marketing mix services; creation and presentation of physical characteristics, process, product, personnel and marketing supports have influence on the service quality's perception with statistical significance at the level of 0.05, in the same direction, while the price of influences affects the perception of service quality with statistically significant level 0.05 in the opposite direction. For marketing mix factors of service channels , there was no significant effect on the perception of service quality.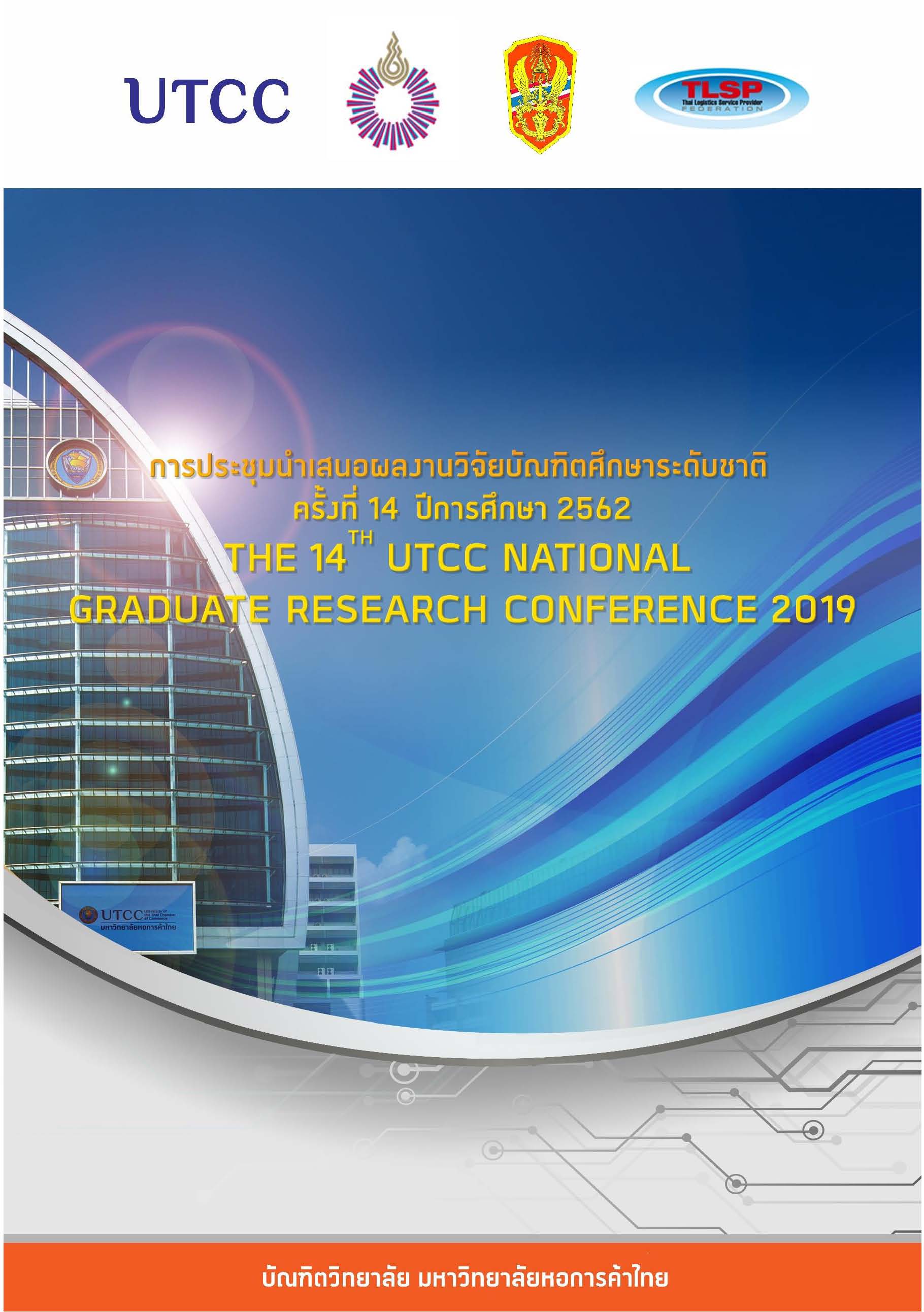 บทความทุกเรื่องที่ตีพิมพ์เผยแพร่ได้ผ่านการพิจารณาทางวิชาการโดยผู้ทรงคุณวุฒิในสาขาวิชา (Peer review) ในรูปแบบไม่มีชื่อผู้เขียน (Double-blind peer review) อย่างน้อย ๓ ท่าน
บทความวิจัยที่ตีพิมพ์เป็นข้อค้นพบ ข้อคิดเห็นและความรับผิดชอบของผู้เขียนเจ้าของผลงาน และผู้เขียนเจ้าของผลงาน ต้องรับผิดชอบต่อผลที่อาจเกิดขึ้นจากบทความและงานวิจัยนั้น
ต้นฉบับที่ตีพิมพ์ได้ผ่านการตรวจสอบคำพิมพ์และเครื่องหมายต่างๆ โดยผู้เขียนเจ้าของบทความก่อนการรวมเล่ม