The Study of Public Perception and Understanding on the Importance of Using Promptpay : The Case Study of the population in Ayutthaya Province
อุษา ชูกลิ่น

วรรณกิตติ์ วรรณศิลป์
Keywords:
Awareness and Understanding, Use of Promptpay Service, Logistic Regression
Abstract
The objective is to study the sample population of Ayutthaya Province regarding how they recognize and understand the importance of Promptpay service and the probability of accepting the use of Promptpay service. The tools used for data collection were questionnaires prepared by the researcher to collect data for a total of 400 samples.
The study found that, among the sample of 400 people who live and / or work in Phra Nakhon Si Ayutthaya Province, 61.3% of them are single women, average age is between 18 - 32 years, 62.3% of them hold bachelor degree. Most of their occupations are private employees, with average monthly income in the range of 15,001 - 20,000 baht. Test results indicate that the recognition and understanding of Promptpay service are at medium level. As for the measurement of the importance of Promptpay service, it is found that the importance of usage, fee, convenience, knowledge, social and overall views are at high level and the importance of safety is at medium level.
The estimation of logistic regression analysis shows that the factors that affect the use of Promtpay service significantly include career, average monthly income, awareness and the importance of usability, quick and convenient use, knowledge, social and overall views.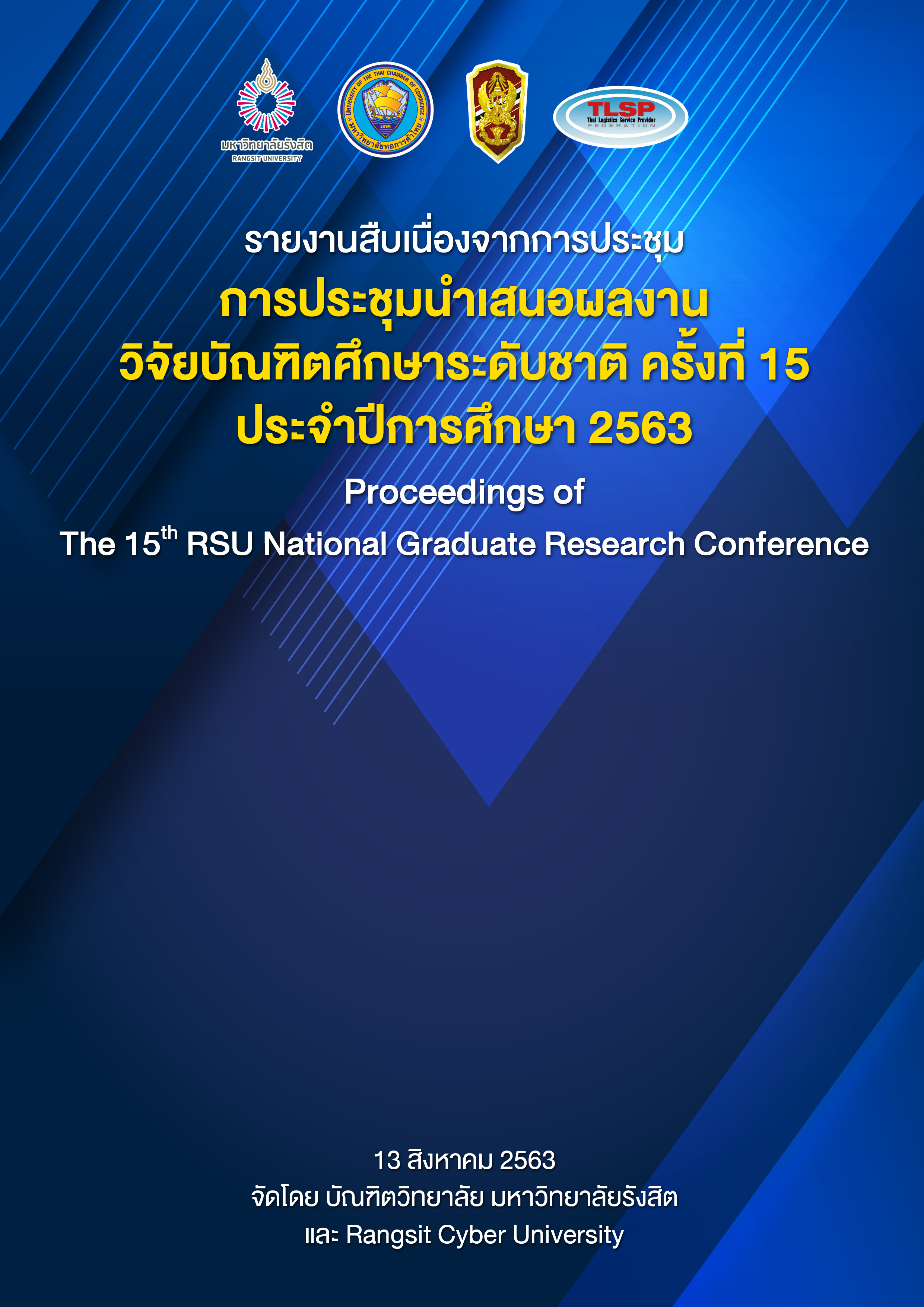 Section
Business Administration and Management Articles
บทความทุกเรื่องที่ตีพิมพ์เผยแพร่ได้ผ่านการพิจารณาทางวิชาการโดยผู้ทรงคุณวุฒิในสาขาวิชา (Peer review) ในรูปแบบไม่มีชื่อผู้เขียน (Double-blind peer review) อย่างน้อย ๓ ท่าน
บทความวิจัยที่ตีพิมพ์เป็นข้อค้นพบ ข้อคิดเห็นและความรับผิดชอบของผู้เขียนเจ้าของผลงาน และผู้เขียนเจ้าของผลงาน ต้องรับผิดชอบต่อผลที่อาจเกิดขึ้นจากบทความและงานวิจัยนั้น
ต้นฉบับที่ตีพิมพ์ได้ผ่านการตรวจสอบคำพิมพ์และเครื่องหมายต่างๆ โดยผู้เขียนเจ้าของบทความก่อนการรวมเล่ม