LIBERALIZATION OF TRADE IN SERVICES UNDER THE AEC: LIFE INSURANCE SECTOR
สิรินทร จันทร์ศร

ธเนศ สุจารีกุล
Keywords:
Liberalization of trade in services, Life insurance services, ASEAN Economic Community
Abstract
Trade in services under ASEAN Framework has been negotiated since 1996 under ASEAN Framework Agreement on Services (AFAS). Its purpose is to reduce or eliminate the limitations on marketing access and the limitation on national treatment in services, which is the aim of AEC Blueprint 2015 to achieve the ASEAN Economic Community (AEC). The final purpose of the ASEAN Member states is to allow ASEAN service provider to hold the equity in the services sectors concerned not less than 70 per cent within 2015 in all services.
However, having researched thoroughly, this thesis has found that Thailand has not abided by the provision of the AEC Blueprint 2015 aforesaid. It opens its service market, particularly life insurance service, only up to the maximum point where its domestic legislation, the Life Insurance Act of B.E.2535, allows. Therefore, an ASEAN investor can only hold foreign equity participation up to 25% at most. This is contrary to the provisions of the AEC Blueprint 2015. And if comparing with other ASEAN Member State e.g. Singapore, it is shown that Thailand are less liberate on business structure and shareholder ratio than Singapore.
Non-compliance with the provisions of the AEC Blueprint 2015 to which Thailand, as an ASEAN Member State, has an obligation to conform, shall be intend to violation to a treaty obligation. This may punish Thailand's reputation, and may make Thailand suffered from state liability. Therefore, it should be amended Life Insurance act 1992 in the portion of Model of business operation and share-holding to be equal to the qualification in AEC Blueprint 2015 which signed by Thailand. And negotiate to set up the schedule of commitment to be consistent with AEC Blueprint 2015.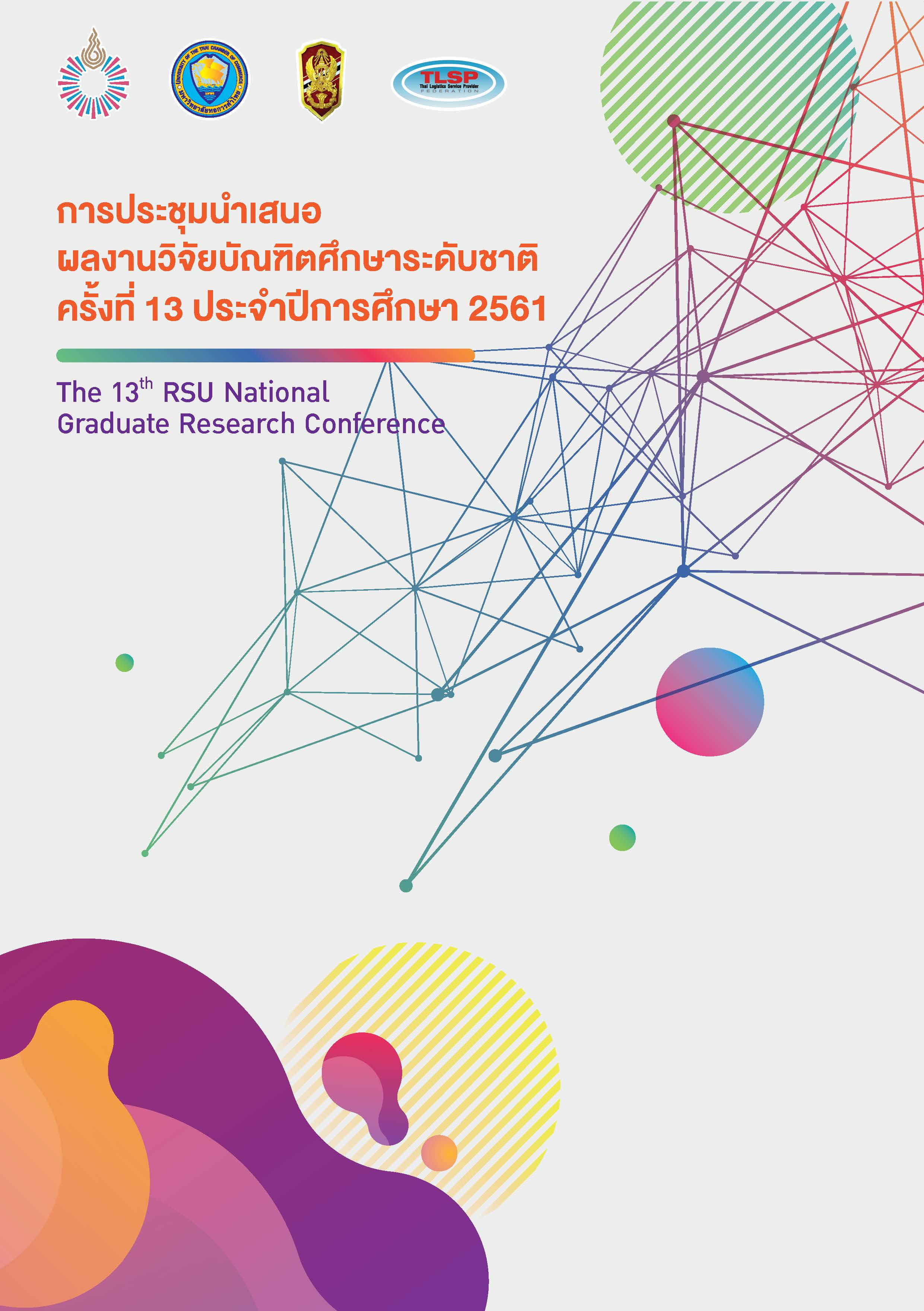 Section
Education Humanities and Social Science Articles
บทความทุกเรื่องที่ตีพิมพ์เผยแพร่ได้ผ่านการพิจารณาทางวิชาการโดยผู้ทรงคุณวุฒิในสาขาวิชา (Peer review) ในรูปแบบไม่มีชื่อผู้เขียน (Double-blind peer review) อย่างน้อย ๓ ท่าน
บทความวิจัยที่ตีพิมพ์เป็นข้อค้นพบ ข้อคิดเห็นและความรับผิดชอบของผู้เขียนเจ้าของผลงาน และผู้เขียนเจ้าของผลงาน ต้องรับผิดชอบต่อผลที่อาจเกิดขึ้นจากบทความและงานวิจัยนั้น
ต้นฉบับที่ตีพิมพ์ได้ผ่านการตรวจสอบคำพิมพ์และเครื่องหมายต่างๆ โดยผู้เขียนเจ้าของบทความก่อนการรวมเล่ม