PROBLEM OF REHABILITATION IN LARGE ENTERPRISES DUE TO GUIDELINES OF FILING PETITIONS FOR ENTERPRISES REHABILITATION AND ITS PROCEDURES
ก้องภพ รามศิริ

ศิริญญา ดุสิตนานนท์
Keywords:
insolvent debt, the status of unable repay the debt, rehabilitation plan
Abstract
This article is intended to provide an overview of the concept of filing a rehabilitation application and the current phase of the rehabilitation process. The concept of filing a petition for business rehabilitation and overseas rehabilitation procedures like the United States.
According to the studies, it has been found that Thailand's current law on rehabilitation Defined in the Bankruptcy Act BE 2483, which sets the criteria for filing a petition for a large business rehabilitation as defined in Section 3/1 Small and Medium Enterprise Restoration. Also referred to as the rehabilitation of SMEs, defined in Section 3/2, which is a new issue in Thailand which recently been added in 2016. The criteria for filing a petition for rehabilitation or the criteria for hearing of the bankruptcy court. In the large-scale of rehabilitation law, the criteria, define of the criteria "Debtors must have insolvent debt", which makes it inconsistent with the principles of business rehabilitation since it was closed. The debtor must be insolvent before entering into the rehabilitation process. Also, the steps to choose a doer and planning selection process takes a long time. It is not in line with the enterprise rehabilitation that needs to be reorganized.
Based on the study of the law on business rehabilitation in large, medium and small enterprise rehabilitation. It found that the law of small and medium enterprises will give an opportunity for companies with has financial problems to enter the process which does not have to wait for the business to be insolvent or more debt than the assets of the business. Comparisons with United States Restoration Laws in use of Insolvency, which translated in two ways: 1) More debt than the company's assets. 2) Being unable to repay the debt.
The process of selecting the planner and the rehabilitation plan. It shows that Thailand's business rehabilitation law takes too much of this step. It does not benefit to the rehabilitation when compared to the rehabilitation in the United States in selecting the planner and making the plan. The United States has classified the rehabilitation into chapters or called "chapters". Some of them will be organized quickly such as debtors in the group of permanent employees. There will be a complete reconstruction plan which do not waste time setting up the planner and plan and can reduce the step of work.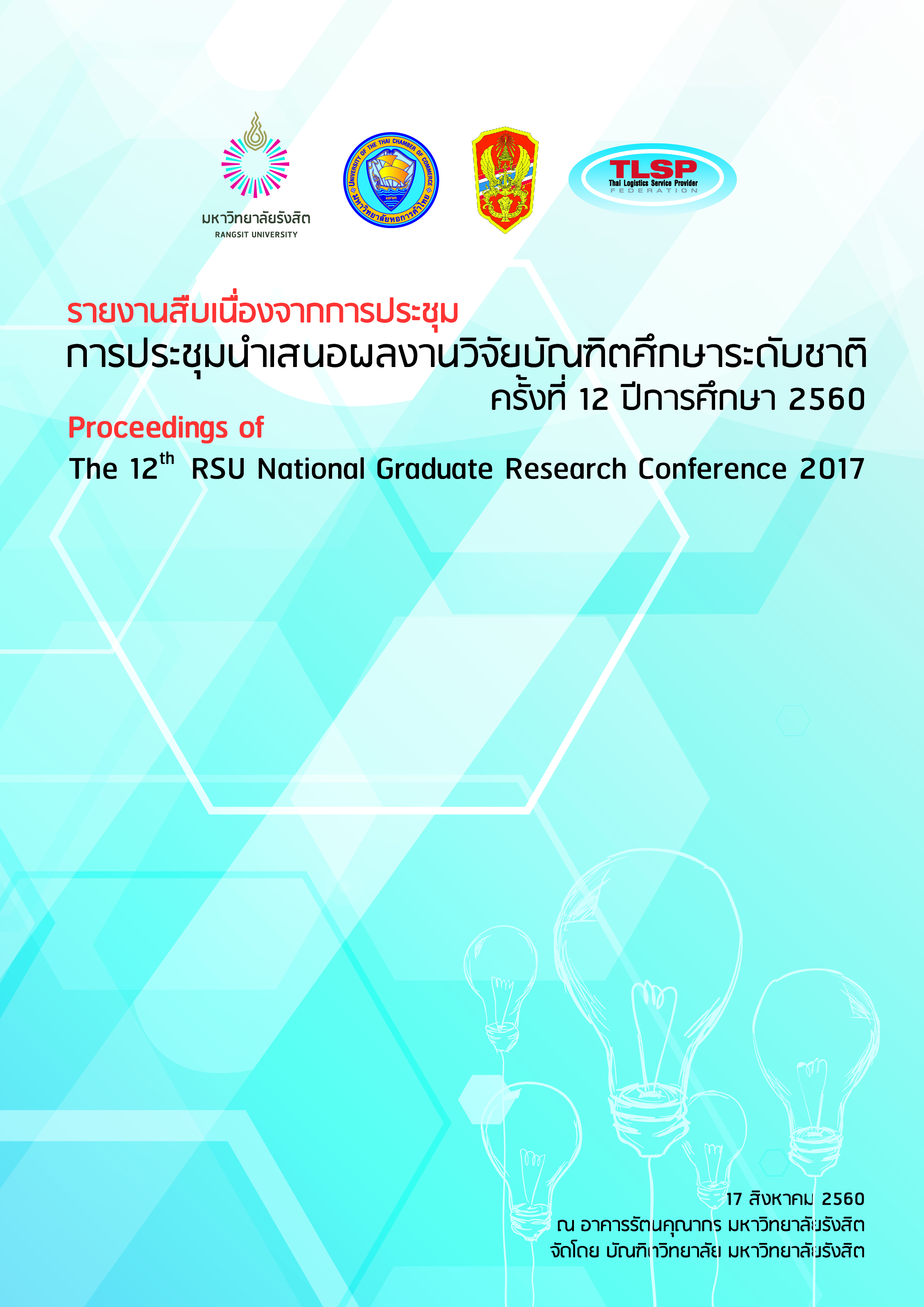 Section
Education Humanities and Social Science Articles
บทความทุกเรื่องที่ตีพิมพ์เผยแพร่ได้ผ่านการพิจารณาทางวิชาการโดยผู้ทรงคุณวุฒิในสาขาวิชา (Peer review) ในรูปแบบไม่มีชื่อผู้เขียน (Double-blind peer review) อย่างน้อย ๒ ท่าน
บทความวิจัยที่ตีพิมพ์เป็นข้อค้นพบ ข้อคิดเห็นและความรับผิดชอบของผู้เขียนเจ้าของผลงาน และผู้เขียนเจ้าของผลงาน ต้องรับผิดชอบต่อผลที่อาจเกิดขึ้นจากบทความและงานวิจัยนั้น
ต้นฉบับที่ตีพิมพ์ได้ผ่านการตรวจสอบคำพิมพ์และเครื่องหมายต่างๆ โดยผู้เขียนเจ้าของบทความก่อนการรวมเล่ม