ORGANIZATION PROBLEMS THE PRICE OF IMMOVABLE PROPERTY CASE STUDY COMPARISON THE LAW OF EXPROPRIATION IN THAILAND WITH LAW OF EXPROPRIATION IN ENGLAND
ปุญณิศา เนติกฤษฎา

ศิริญญา ดุสิตนานนท์
Keywords:
The committee compensate determination for the Expropriation of the Immovable Property, The Expropriation of the immovable property
Abstract
The Expropriation of Immovable Property Act B.E. 2530 consists of persons holding their positions in the government agencies instead of persons who have capacity and expertise; and also, it is not clear for the scope of their discretion in fixing th compensation for the damage of the property to be expropriated. This results in the inefficiency of the determination for the fair damage which the persons entitled to the amount of the compensation should actually received; this makes many people who are entitled to receive compensation have to use their rights to appeal to the minister Interior or to bring the cases to court.
This study found that presently, the committee has difficulty in using their discretion in fixing the fair compensation for the persons who are entitled to receive because the committee lacks capacity expertise and understanding of the determination of damages caused by the expropriation of immovable property. In addition, the committee do not have the guarantee in using their discretion freely; therefore, the committee always fix the compensation according to the appraisal value of the capital in order to collect fee for registration of right and juristic act under the Land Code which is the value used for the basis of collecting the transfer fee. It is not practicle as the compensation for the damage resulted from the expropriation. Because of this, the fixing of the compensation by the committee is not standardized and actually fair to people who are entitled to the compensation.
The writer suggests solutions to these problems as follows:
The present committee who is responsible for the fixing of the initial price of the property to be expropriated should be revoked; and then establish the independent agency or improve the central government moreover, it will consist of persons who have plenty of knowledge, capacity and expertise relating to be expropriated in particular.
The provisions related to criteria of the compensation should be amended in such a way that they are suitable and fair to the expropriated as well as the society.
The committee appointed by the minister in charge in order the determine the appeal should be revoked; and entitle the persons entitled to receive the compensation to bring the case to the administrative court immediately, so as to shorten the proceeding time so that the persons entitled to receive the amount of the compensation can obtain the fairness faster.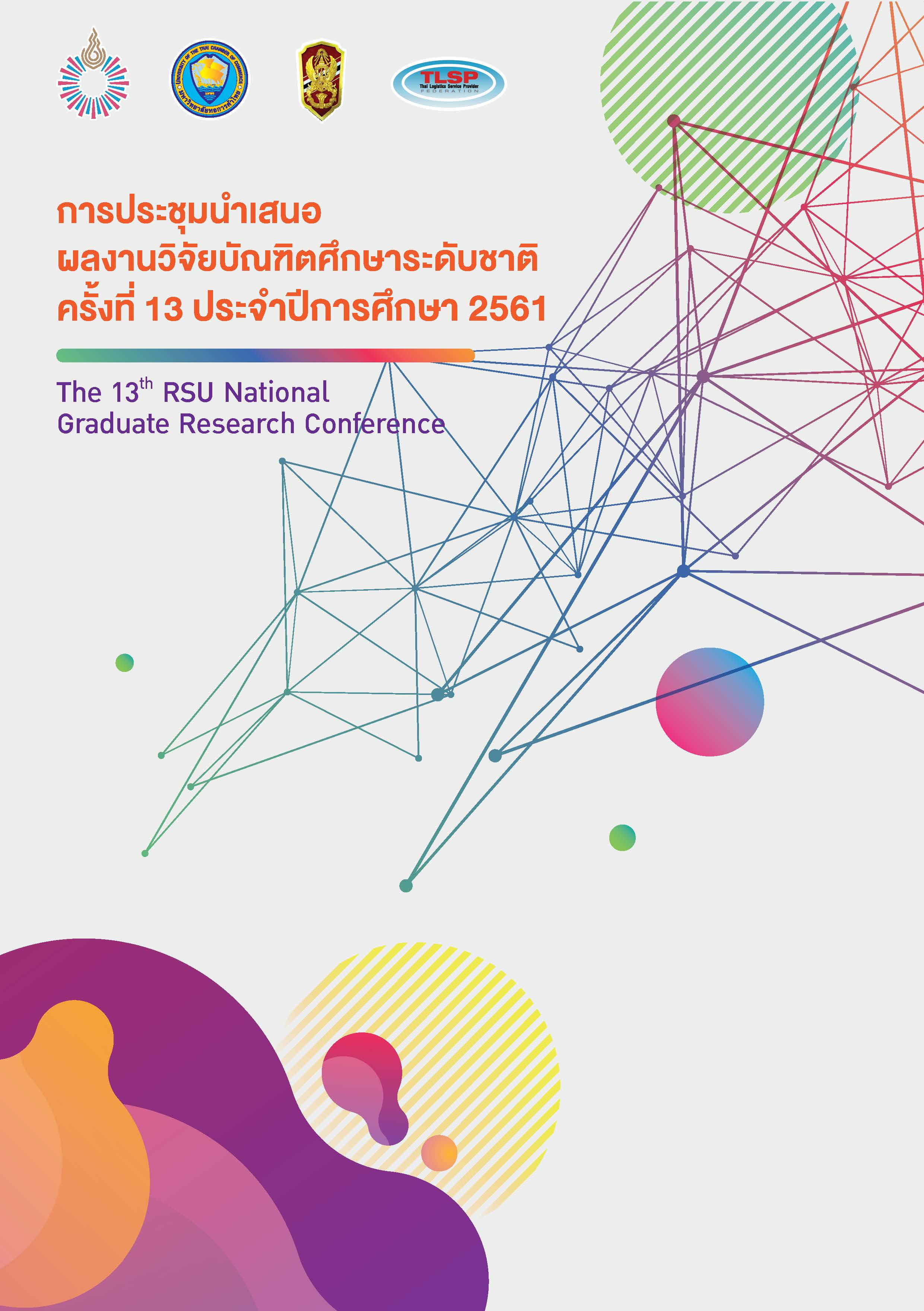 Section
Education Humanities and Social Science Articles
บทความทุกเรื่องที่ตีพิมพ์เผยแพร่ได้ผ่านการพิจารณาทางวิชาการโดยผู้ทรงคุณวุฒิในสาขาวิชา (Peer review) ในรูปแบบไม่มีชื่อผู้เขียน (Double-blind peer review) อย่างน้อย ๒ ท่าน
บทความวิจัยที่ตีพิมพ์เป็นข้อค้นพบ ข้อคิดเห็นและความรับผิดชอบของผู้เขียนเจ้าของผลงาน และผู้เขียนเจ้าของผลงาน ต้องรับผิดชอบต่อผลที่อาจเกิดขึ้นจากบทความและงานวิจัยนั้น
ต้นฉบับที่ตีพิมพ์ได้ผ่านการตรวจสอบคำพิมพ์และเครื่องหมายต่างๆ โดยผู้เขียนเจ้าของบทความก่อนการรวมเล่ม