THE IDENTITY OF TRADITIONAL MERIT-MAKING ON THE SIXTH MONTH OF THE LUNAR YEAR (BUN BANG FAI OR ROCKET FESTIVAL) CASE STUDY OF BAN THON SUB-DISTRICT, THA BO DISTRICT, NONG KHAI PROVINCE
พระพีระพงษ์ พิชาลี

ชุลีรัตน์ เจริญพร
Keywords:
Rocket Festival, identity, existence
Abstract
The study of the identity of traditional merit-making on the sixth month of the lunar year (Bun Bang Fai or Rocket Festival), the case study of Ban Thon sub-district, Tha Bo district, Nong Khai province, aims to learn the change in Rocket Festival in the area. It also figures out factors that cause the existence of Ban Thon sub-district's Rocket Festival through qualitative approach using cause and effect analysis.
The research found that the Rocket Festival of Thon people is divided into four periods i.e. 1957- 1974, 1975-1981, 1982-2010, and 2011-2018, respectively. The faith about the Rocket Festival to ask for rain from Phaya Dun and offer to Luang Pu Yai for prosperity before start farming remain unchanged. Whereas, size and number of rockets have become larger. Moreover, objectives of holding this festival are not only originally hand traditional on but also nowadays encourage tourism and receive support from more local orgainzations.
Key factors that keep Rocket Festival existing among Thon people are faith, technology and influencer. The faith, an internal factor, has been inherited, cultivated and hand it on. For external factor, technology has resulted in larger and more efficient rocket. Additionally, it helps in contact, communication, and promote the festival to the public for more participants. Leadership also play a role. Philosopher and elder transfer the traditional ritual knowledge. A community leaders manages, coordinates and promotes Rocket Festival to ensure the core purpose has been followed in accordance to the original way.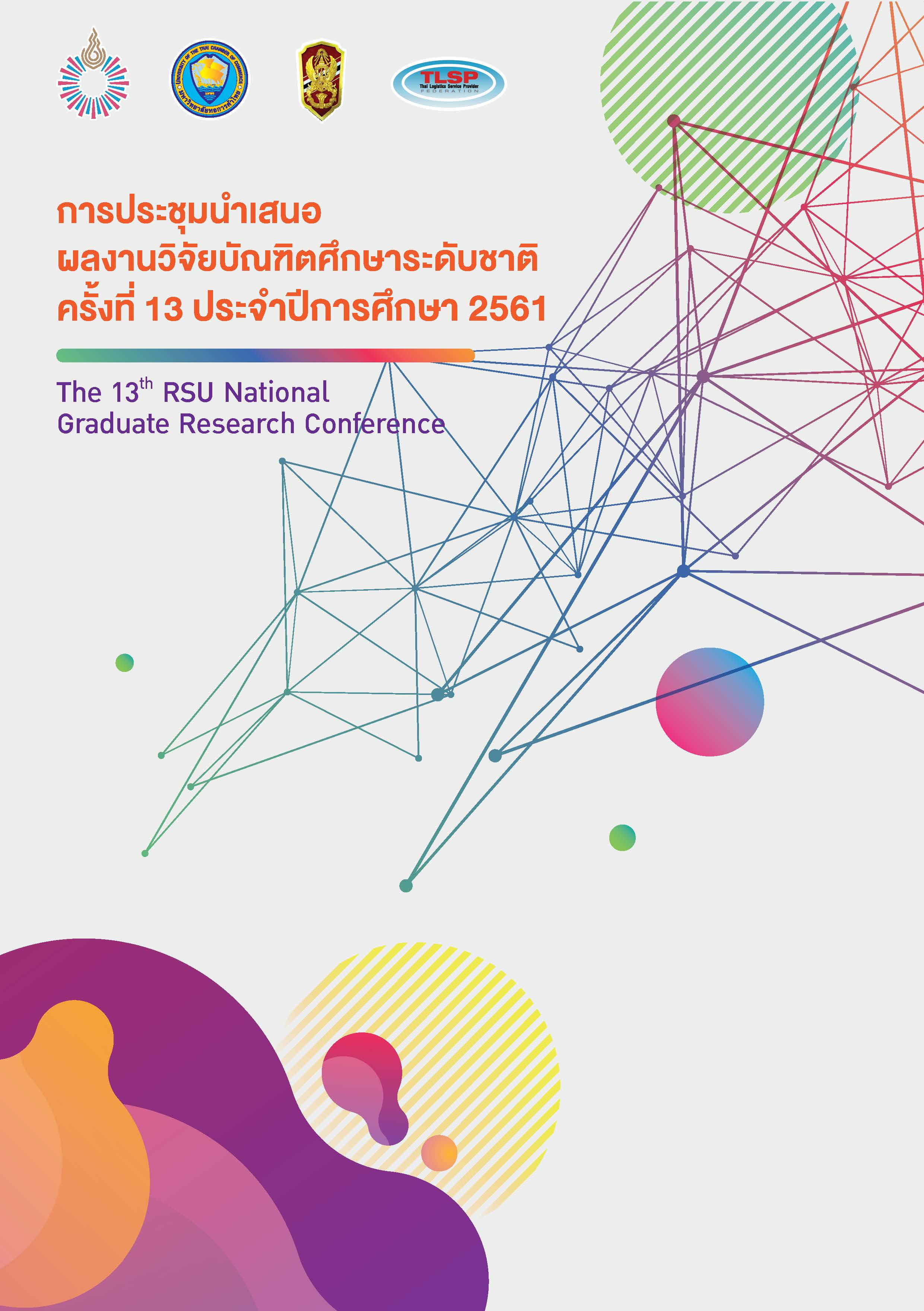 Section
Education Humanities and Social Science Articles
บทความทุกเรื่องที่ตีพิมพ์เผยแพร่ได้ผ่านการพิจารณาทางวิชาการโดยผู้ทรงคุณวุฒิในสาขาวิชา (Peer review) ในรูปแบบไม่มีชื่อผู้เขียน (Double-blind peer review) อย่างน้อย ๒ ท่าน
บทความวิจัยที่ตีพิมพ์เป็นข้อค้นพบ ข้อคิดเห็นและความรับผิดชอบของผู้เขียนเจ้าของผลงาน และผู้เขียนเจ้าของผลงาน ต้องรับผิดชอบต่อผลที่อาจเกิดขึ้นจากบทความและงานวิจัยนั้น
ต้นฉบับที่ตีพิมพ์ได้ผ่านการตรวจสอบคำพิมพ์และเครื่องหมายต่างๆ โดยผู้เขียนเจ้าของบทความก่อนการรวมเล่ม