IMPACT OF CONSUMER BEHAVIOR ON CONSUMER SATISFACTION TOWARD GOVERNMENT SAVINGS BANK'S DIGITAL SALAK SERVICE: A STUDY OF CUSTOMERS AT PHAHON YOTHIN BRANCH
ปิติพร เนตรวัชระ

พิศมร กิเลนทอง
Keywords:
the personal factors, Customer Behavior and Satisfaction toward Government Savings Bank's (GSB), Digital SaLak Service
Abstract
Impact of Consumer Behavior on Consumer Satisfaction towards Government Savings Bank's Digital SaLak Service: a Study of Customers at Phahon Yothin Branch
The purpose of this research is to study the relationship between satisfaction and behavior towards         the GSB Digital SaLak. The samples for this study are 287 GSB customers at Phahon Yorhin Branch who had been uainf the GSB Digital SaLak Service. The tools used for research questionaires, data analyzed from existing statistica, descriptive analyzed using frequency and percentage values, and hypothesis test by t-test and ANOVA    (F-test).
According to the study, most of respondents are single female employees of age between 37 to 51, with     a bachelor's degree and monthly salary of 15,001 - 20,000 Thai Baht. From the hyphothesis testing, demographic factors in terms of gender, age, educational level, occupation, marital status and income are correlated with behavioral factors in the use of the GSB Digital SaLak Service. The main reasons for the customers to use the Digital SaLak Service, the most popular buying time, period of service, budget, frequency of purchase, and decision for the next purchase' are found to correlated with customer satisfaction towards the GSB Digital SaLak. The result of the test has statistical at 0.05 level, which shows that personal factors are not related to every aspects; gender has a direct variation to most of them, except product and people. For age, career and marital status are related with all of the GSB Digital SaLak Service usage, except product and more.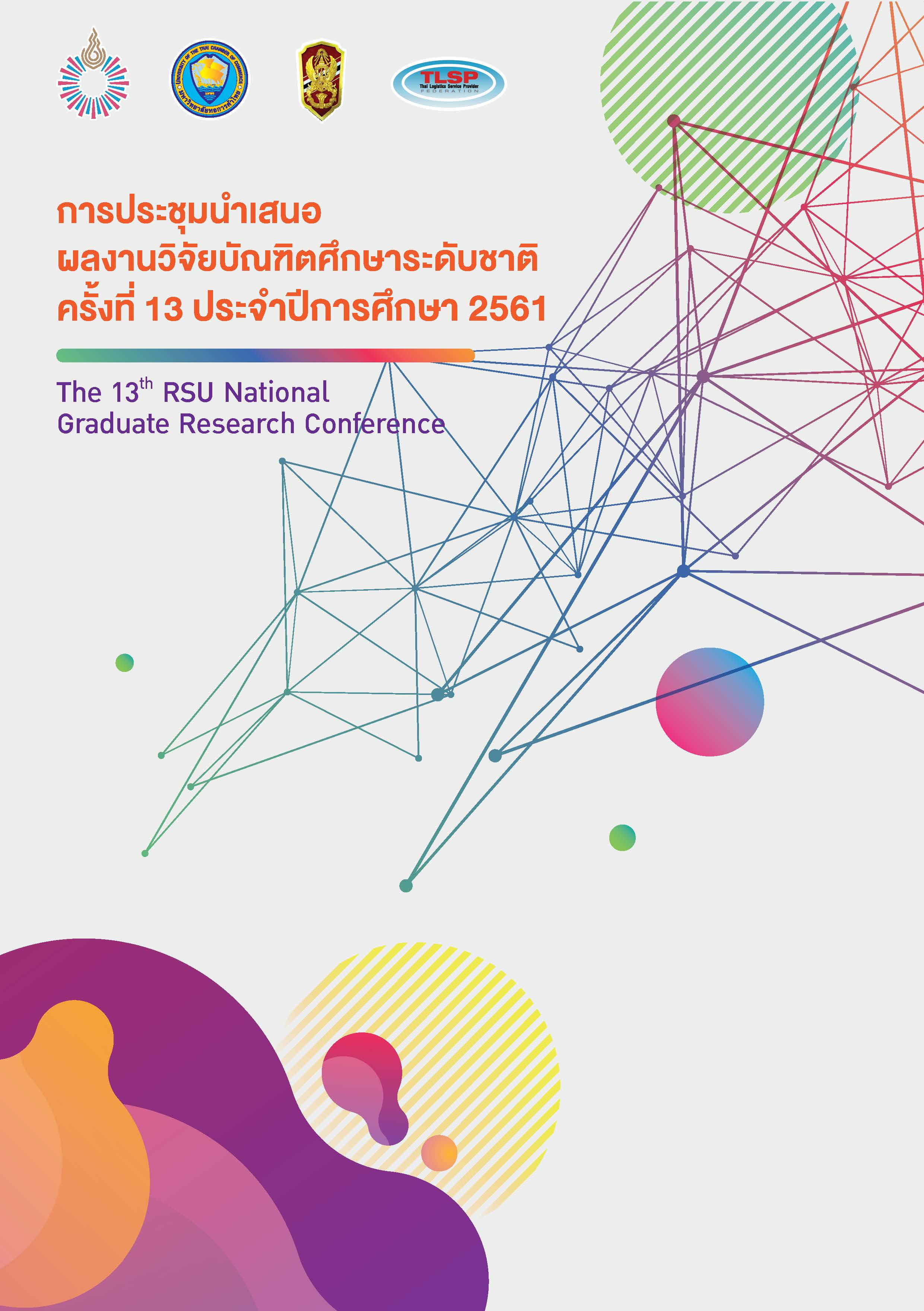 Section
Business Administration and Management Articles
บทความทุกเรื่องที่ตีพิมพ์เผยแพร่ได้ผ่านการพิจารณาทางวิชาการโดยผู้ทรงคุณวุฒิในสาขาวิชา (Peer review) ในรูปแบบไม่มีชื่อผู้เขียน (Double-blind peer review) อย่างน้อย ๓ ท่าน
บทความวิจัยที่ตีพิมพ์เป็นข้อค้นพบ ข้อคิดเห็นและความรับผิดชอบของผู้เขียนเจ้าของผลงาน และผู้เขียนเจ้าของผลงาน ต้องรับผิดชอบต่อผลที่อาจเกิดขึ้นจากบทความและงานวิจัยนั้น
ต้นฉบับที่ตีพิมพ์ได้ผ่านการตรวจสอบคำพิมพ์และเครื่องหมายต่างๆ โดยผู้เขียนเจ้าของบทความก่อนการรวมเล่ม