FACTORS AFFECTING THE SET HD INDEX
อัครเดช บุญญยุวะ

ประสิทธิ์ มะหะหมัด
Keywords:
MLR, IND, DIVIDEND YIELD, CPI
Abstract
The Stock Exchange of Thailand (SET) has set the SET HD index to reflect the movement of share price. High liquidity trading. The stock is in the SET100 index, and most importantly, the payout rate is consistently high.
This study aimed at identifying factors affecting high dividend stock Index.1) by using minimum loan rate(MLR) , 2) Monthly Retail Value (IND) 3) Monthly Average Baht to/USD exchange rate (EXCH), 4) Dividend yield (DIVIDEND YIELD) and 5) Consumer Price Index (CPI)
Monthly secondary data from July 2011 - November 2017, all together 77 data sets are included in the analysis.
The study found that factors related to the SET HD Index were average monthly exchange rate of the Thai Baht against the US dollar (EXCH)  and DIVIDEND_YIELD factors are  statistically significant affect the price of SET HD index at the 5% level and they are correlated in the opposite direction. But. 1) the monthly average MLR 2) monthly average retail price (IND) and 3) Consumer Price Index (CPI) are statistically insignificant correlate to. SET HD index at 5% level
 .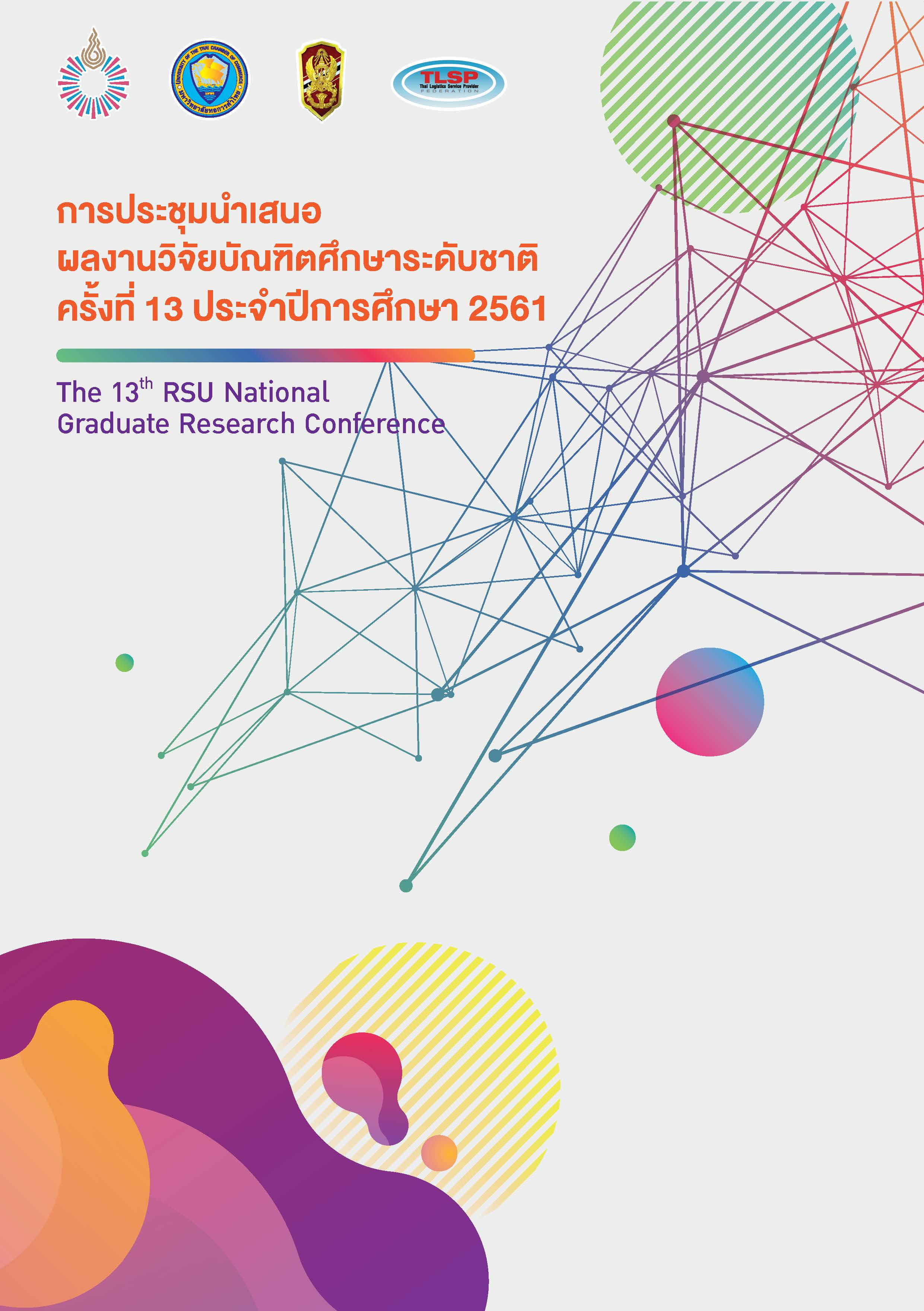 Section
Business Administration and Management Articles
บทความทุกเรื่องที่ตีพิมพ์เผยแพร่ได้ผ่านการพิจารณาทางวิชาการโดยผู้ทรงคุณวุฒิในสาขาวิชา (Peer review) ในรูปแบบไม่มีชื่อผู้เขียน (Double-blind peer review) อย่างน้อย ๒ ท่าน
บทความวิจัยที่ตีพิมพ์เป็นข้อค้นพบ ข้อคิดเห็นและความรับผิดชอบของผู้เขียนเจ้าของผลงาน และผู้เขียนเจ้าของผลงาน ต้องรับผิดชอบต่อผลที่อาจเกิดขึ้นจากบทความและงานวิจัยนั้น
ต้นฉบับที่ตีพิมพ์ได้ผ่านการตรวจสอบคำพิมพ์และเครื่องหมายต่างๆ โดยผู้เขียนเจ้าของบทความก่อนการรวมเล่ม