INVESTIGATION OF MARKETING COMMUNICATION EFFECT OF LINE OFFICIAL ACCOUNT TOWARDS INTENTION TO USE GOVERNMENT HOUSING BANK SERVICES
พลอยขวัญ สามัคคีมิตร

ณัฐพันธ์ บัววราภรณ์

สุทธาวรรณ จีระพันธุ ซาโต้

ฐิติกานต์ สัจจะบุตร
Keywords:
Marketing communication, Line Official account
Abstract
The objective of this study was to uncover the marketing factors that could lead the customers of the Government Housing Bank to use the bank services from the Line official account. This study focuses on marketing communication. So as to collect date, the questionnaires were conducted for 123 participants. All of them were using the Line official account services of the Government House Bank.
The data was analyzed by using t-test, one-way ANOVA and multiple linear regression analysis in order to investigate the relations between demography, behavior and marketing communication that could result in the decision making of the participants.at statistics significant of 0.05.
The results have been shown that 62.6% of the users are females, 43.9 % are between 31- 40 years old, 65.9 % of them were currently studying undergraduate degree, 58.5 % of them were working for private companies and 36.6 % possessed the monthly income of 20,000 – 30,000 baht.
It is clearly seen that the Line official account users of the Government Housing Bank are in diverse ages. This can give rise to the different experiences and attitudes which can also affect the various the decision making. On top of that, most of the users have known the Line official account from the recommendation of bank officers.
According to the relationship between the types of information and the decision making in using the official Line account, it was displayed that marketing communication (Beta = 0.357) can have an impact on the decision making in using the services the most. Inferior to that, is the public relations (Beta = 0.250) and direct marketing (Beta 0.194) respectively.Regarding the coefficient of determination (AdjustedR2 =0.694), it is found that the marketing communication factor is 64.9% of the decision making to use the service. The rest of 30.6% are from other factors.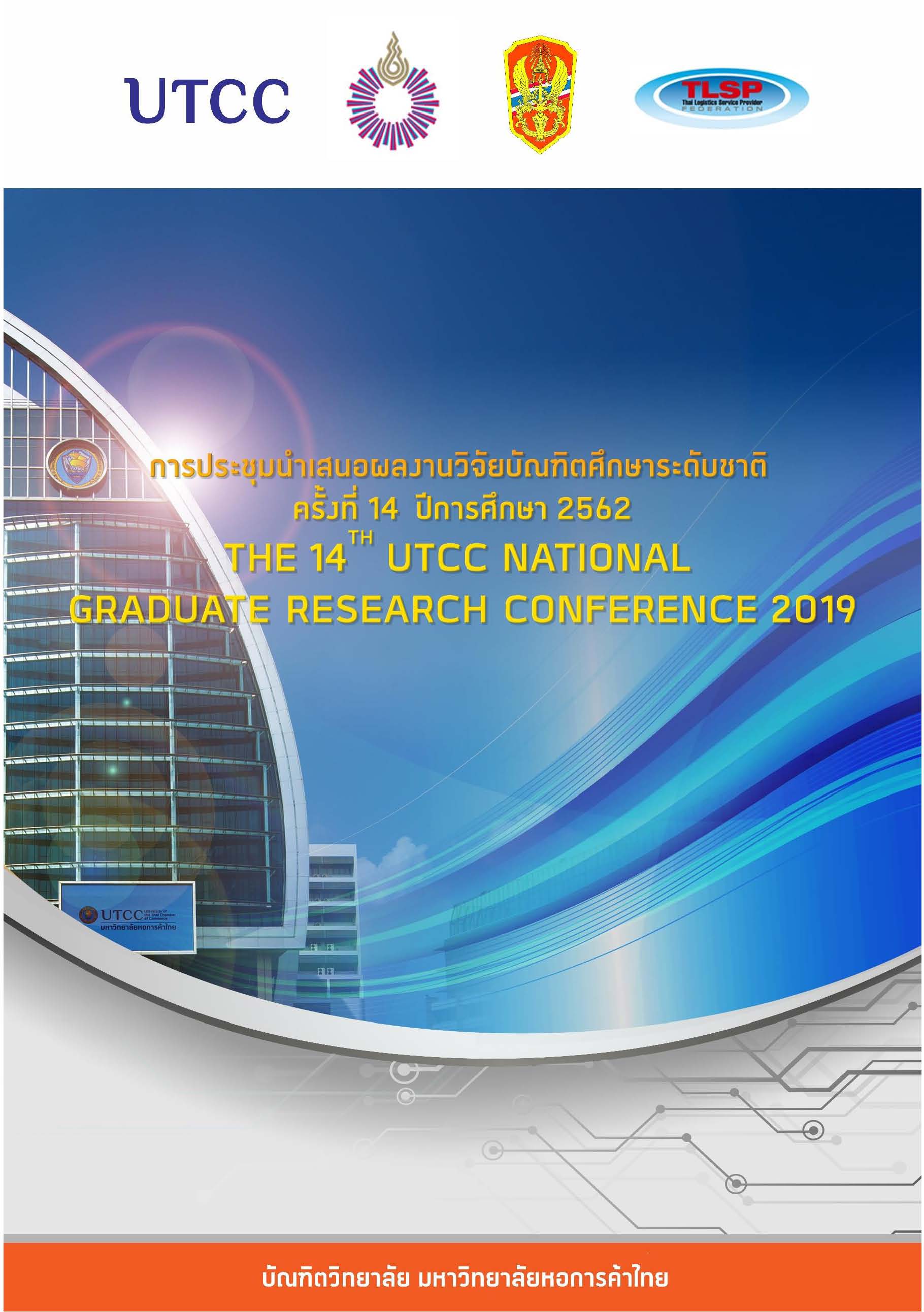 Section
Business Administration and Management Articles
บทความทุกเรื่องที่ตีพิมพ์เผยแพร่ได้ผ่านการพิจารณาทางวิชาการโดยผู้ทรงคุณวุฒิในสาขาวิชา (Peer review) ในรูปแบบไม่มีชื่อผู้เขียน (Double-blind peer review) อย่างน้อย ๓ ท่าน
บทความวิจัยที่ตีพิมพ์เป็นข้อค้นพบ ข้อคิดเห็นและความรับผิดชอบของผู้เขียนเจ้าของผลงาน และผู้เขียนเจ้าของผลงาน ต้องรับผิดชอบต่อผลที่อาจเกิดขึ้นจากบทความและงานวิจัยนั้น
ต้นฉบับที่ตีพิมพ์ได้ผ่านการตรวจสอบคำพิมพ์และเครื่องหมายต่างๆ โดยผู้เขียนเจ้าของบทความก่อนการรวมเล่ม