PROBLEM OF DETERMINING MEDICAL EXPENSES UNDER SOCIAL SECURITY LAW COMPARING WITH HEALTH INSURANCE UNDER UNIVERSAL HEALTH COVERAGE
รัชนีวรรณ โอรทัต

สมปอง สุจริตกุล

ศิริโรจน์ รัฐประเสริฐ
Keywords:
Social Security, Medical Fees
Abstract
The main purpose of social security is to provide security for insurers. In other words, it upgrades the living standards for the insurers and supports in different aspects, especially for injuries or sicknesses that have the most important effects on their lives since they have risks to be injured and sick at any time.
It was found that the social security had many criteria and steps about using medical services including the selections of hospitals, medical fee payment packages, and medical treatment limitations. These prevented the insurers to use their rights to use the medical services efficiently. By comparing the health insurances in the complete health insurance system, it was found that the number of the medical rights in the complete health insurance system was higher than that in the social security. This is a social disadvantage and question why the insurers paying for the medical services every month received fewer benefits than those in the other system.
Therefore, the author provided a suggestion to amend social security laws regarding the medical treatment fees. Presently, the laws have fewer medical service payment packages than the complete health insurance system in the current socio-economic situations. It was suggested to reduce the steps or criteria for using the medical services by amending the announcements of the medical committees according to the Social Security Act B.E. 2533 on the criteria and medical treatment fees for injuries or sicknesses not caused by working in order to enable the insurers to use the medical services quickly and appropriately and to meet the purpose of the social security laws that will make Thailand's social security laws equivalent to civilized countries.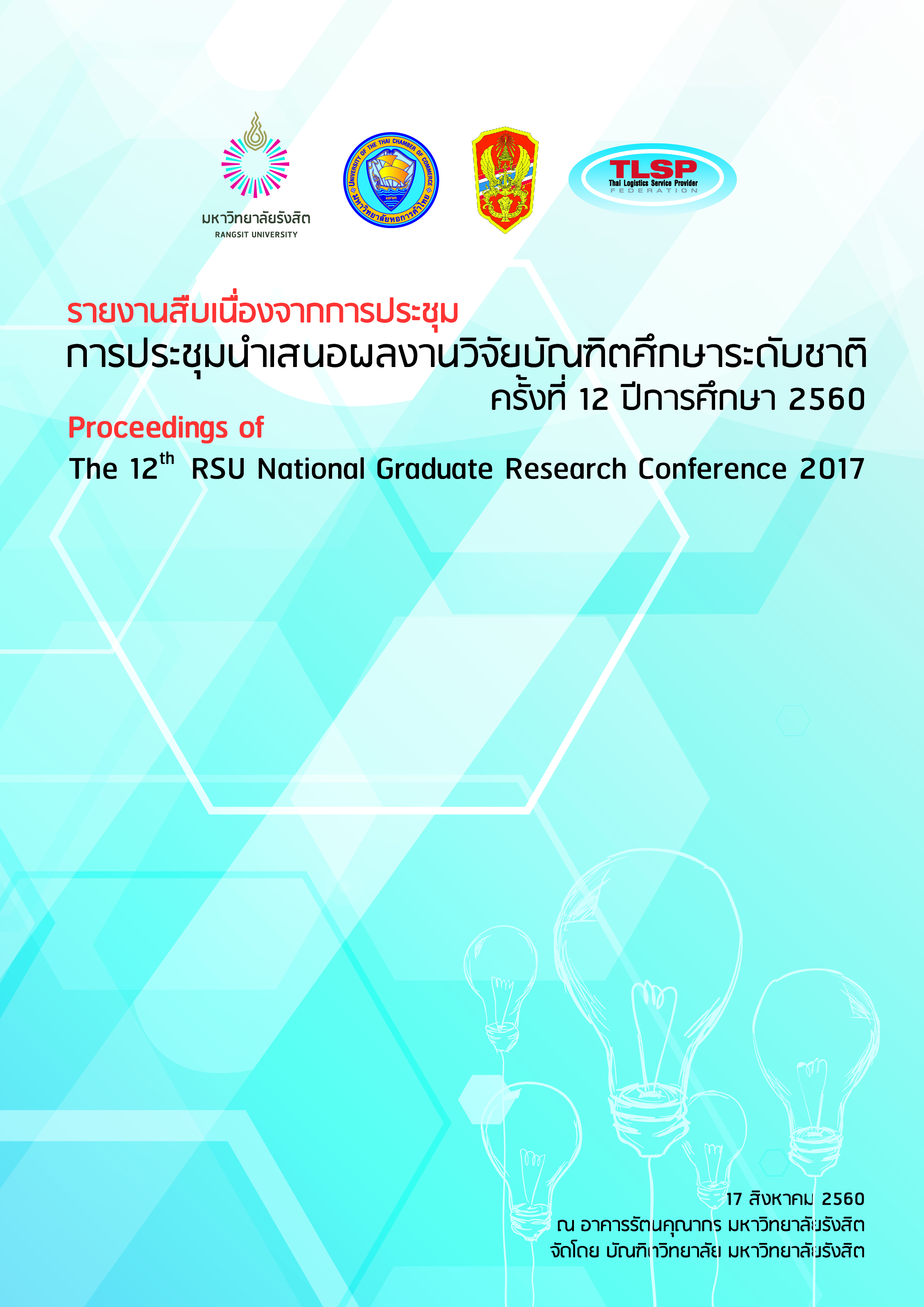 Section
Education Humanities and Social Science Articles
บทความทุกเรื่องที่ตีพิมพ์เผยแพร่ได้ผ่านการพิจารณาทางวิชาการโดยผู้ทรงคุณวุฒิในสาขาวิชา (Peer review) ในรูปแบบไม่มีชื่อผู้เขียน (Double-blind peer review) อย่างน้อย ๒ ท่าน
บทความวิจัยที่ตีพิมพ์เป็นข้อค้นพบ ข้อคิดเห็นและความรับผิดชอบของผู้เขียนเจ้าของผลงาน และผู้เขียนเจ้าของผลงาน ต้องรับผิดชอบต่อผลที่อาจเกิดขึ้นจากบทความและงานวิจัยนั้น
ต้นฉบับที่ตีพิมพ์ได้ผ่านการตรวจสอบคำพิมพ์และเครื่องหมายต่างๆ โดยผู้เขียนเจ้าของบทความก่อนการรวมเล่ม