Guidelines for solving the problem of decreasing growth rates of GSB deposits
บุษบง โพธิสมภาร

วรรณรพี บานชื่นวิจิตร
Keywords:
Deposit, Government Savings Bank
Abstract
The purpose of this study to examine the causes that affect the amount of deposits of the Government Savings Bank. In order to study the guidelines for solving the problem of raising the deposit of the Government Savings Bank. The factors used are marketing mix (7P's) to study and analyze data with statistic software programs. The data used in this study is primary data by questionnaires from a sample of 400 sets and semi-structured interviews from the head of the relevant department and secondary data which is the monthly time series data, the amount of money deposits of the Government Savings Bank since January 2014 - December 2018 total amount 60 months.
According to the result of study, the amount of Special Savings Deposit and Fixed Deposit decreased due to the maturity of the deposit period and customers do not continually deposit money with such types of deposits due to no ATMs and ADMs - adjust the book that covers all areas, the lack of interesting promotional activities. The interest rate of deposits since the year 2014-2018 that has not increased. In addition at present, customers have more investment options and investors choose to invest with financial institutions that provide higher interest rates. Therefore, the Government Savings Bank must find ways to increase the amount of deposits by choosing to publish media about the Government Savings Bank Act, Section 21, Security and Security Section. Identified "The Government will guarantee 100% of the savings deposit of the Government Savings Bank" In order to create confidence for depositors and causing people to trust in bringing money to deposit with the bank without having to worry about loss and investors do not have to bear the risk of investing money in the GSB. The public relations media is a marketing promotion that plays an important role in marketing. To meet the needs of customers and make customers have more choices in using products and services. And create a plan to create public relations media and request approval and approval from the board of directors to prepare the details of the employment and request for approval to hire the company to implement the plan, Along with monitoring the operation results and evaluating the results continuously.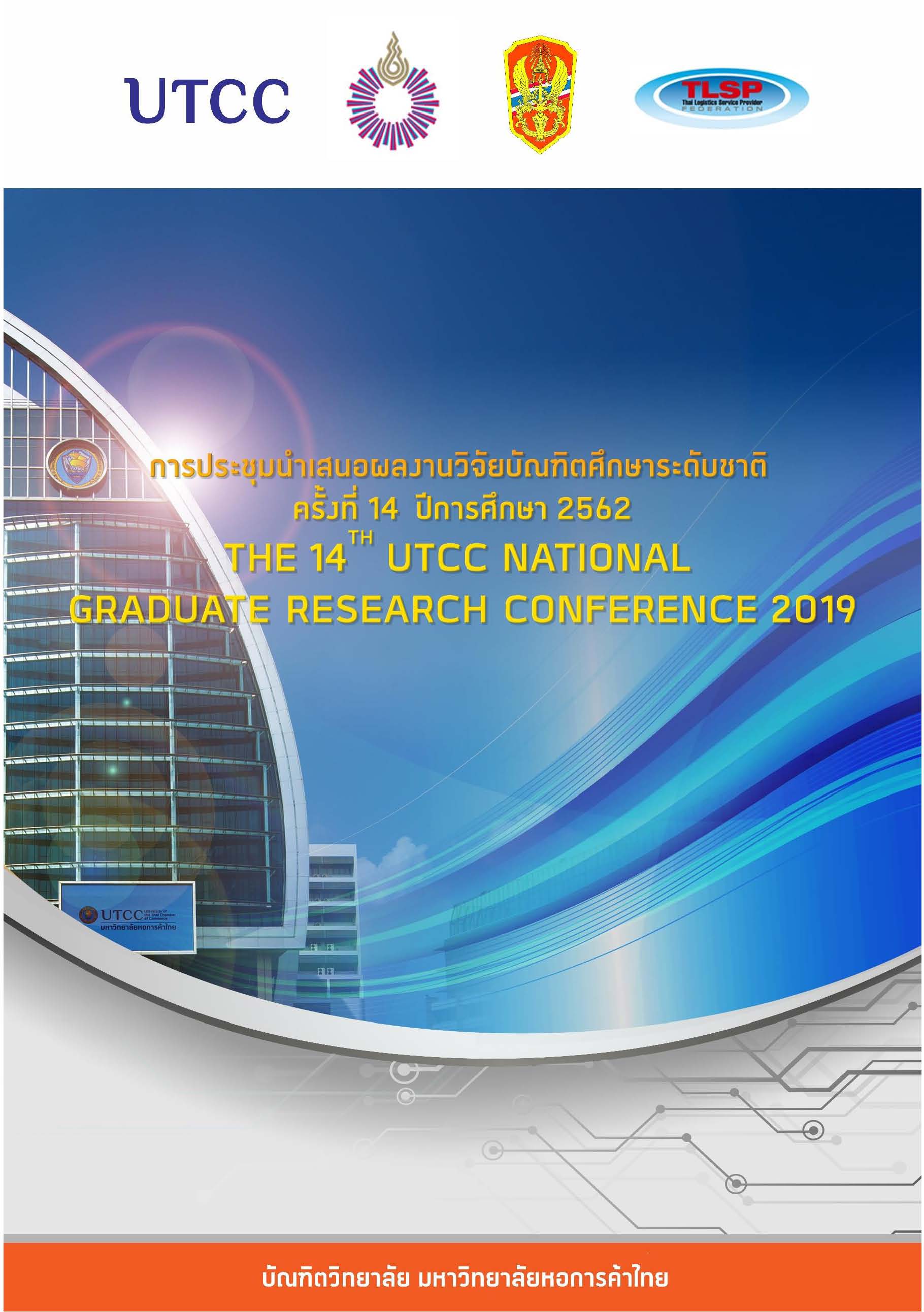 บทความทุกเรื่องที่ตีพิมพ์เผยแพร่ได้ผ่านการพิจารณาทางวิชาการโดยผู้ทรงคุณวุฒิในสาขาวิชา (Peer review) ในรูปแบบไม่มีชื่อผู้เขียน (Double-blind peer review) อย่างน้อย ๓ ท่าน
บทความวิจัยที่ตีพิมพ์เป็นข้อค้นพบ ข้อคิดเห็นและความรับผิดชอบของผู้เขียนเจ้าของผลงาน และผู้เขียนเจ้าของผลงาน ต้องรับผิดชอบต่อผลที่อาจเกิดขึ้นจากบทความและงานวิจัยนั้น
ต้นฉบับที่ตีพิมพ์ได้ผ่านการตรวจสอบคำพิมพ์และเครื่องหมายต่างๆ โดยผู้เขียนเจ้าของบทความก่อนการรวมเล่ม