The solution for loss of profit for Bank of Agriculture and Agricultural Co-operatives (BAAC) Nong Ta Ngu Branch
ปรียารัฐ ชื่นอยู่

ธนาคารเพื่อการเกษรและสหกรณืการเกษตร

ประสิทธิ์ มะหะหมัด
Keywords:
Bank for Agriculture and Agricultural Co-operatives, business turnover, loss
Abstract
The purpose of this study is to understand the cause for loss of profit and to formulate a guideline for finding solutions in resolving problems and at the same time finding strategies to increase business revenue while reducing operational cost for Bank for Agriculture and Agricultural Co-operatives (BAAC) Nong Ta Ngu branch.  Data used in the study originated from primary data collected from questionnaire given to customers by the bank.  The customers that participated in the questionnaire were farmers. 373 people out of 5,485 were selected.  The size of the designated sample was determined by using Taro Yamane formula and convenience sampling method was used in the random selection of participants. The statistical values used in the analysis included usage of percentage, average and from collecting data of Branch Management Information System (BMIS) in management of the branch for the past three years from the fiscal year of 2017 through 2019.  The results for performance was gathered of BAAC Bank Nong Ta Ngu branch and compared with Lat Yao, Banphot Phisai and Takhli branches with the emphasis on financial loans, deposits, revenue, cost and other important financial ratio rates.  Then the results from the data analysis were further discussed with smaller groups of seven people (Focus Group) among them were employees at the supervising levels, representatives from financial loan and finance department.
The result from the study demonstrated the actual cause of the problem for the loss of profit for BAAC Nong Ta Ngu branch which included high NPL loans that subsequently led to high debt reserves settlement expenses and at the same time doubtful debts.  Low performance in the collection of interest revenue, service revenue, and minimal fee charges.  There is high expense for the cost of reimbursement fee when making transfer payment.  Employees' failure to collect debts from customers.  Decrease in the ability for customers to make payment.  The recommendation in solving these problems include quality loan payment and lesser NPL debt management resulting in lowering the debt reserves settlement expenses for doubtful debts.  Acquiring more bank deposit to lessen the cost of transfer fees.  Increase service fee revenue from new customers and accumulating loan interests from existing customers.  Create stability for BAAC customers.  Provide them with information and knowledge on changes of production technologies.  Enhance and strengthen their skills in using technology and new innovation in production and processing of goods.  Support them in other available occupation and applying the principles of sufficiency economy into their daily life.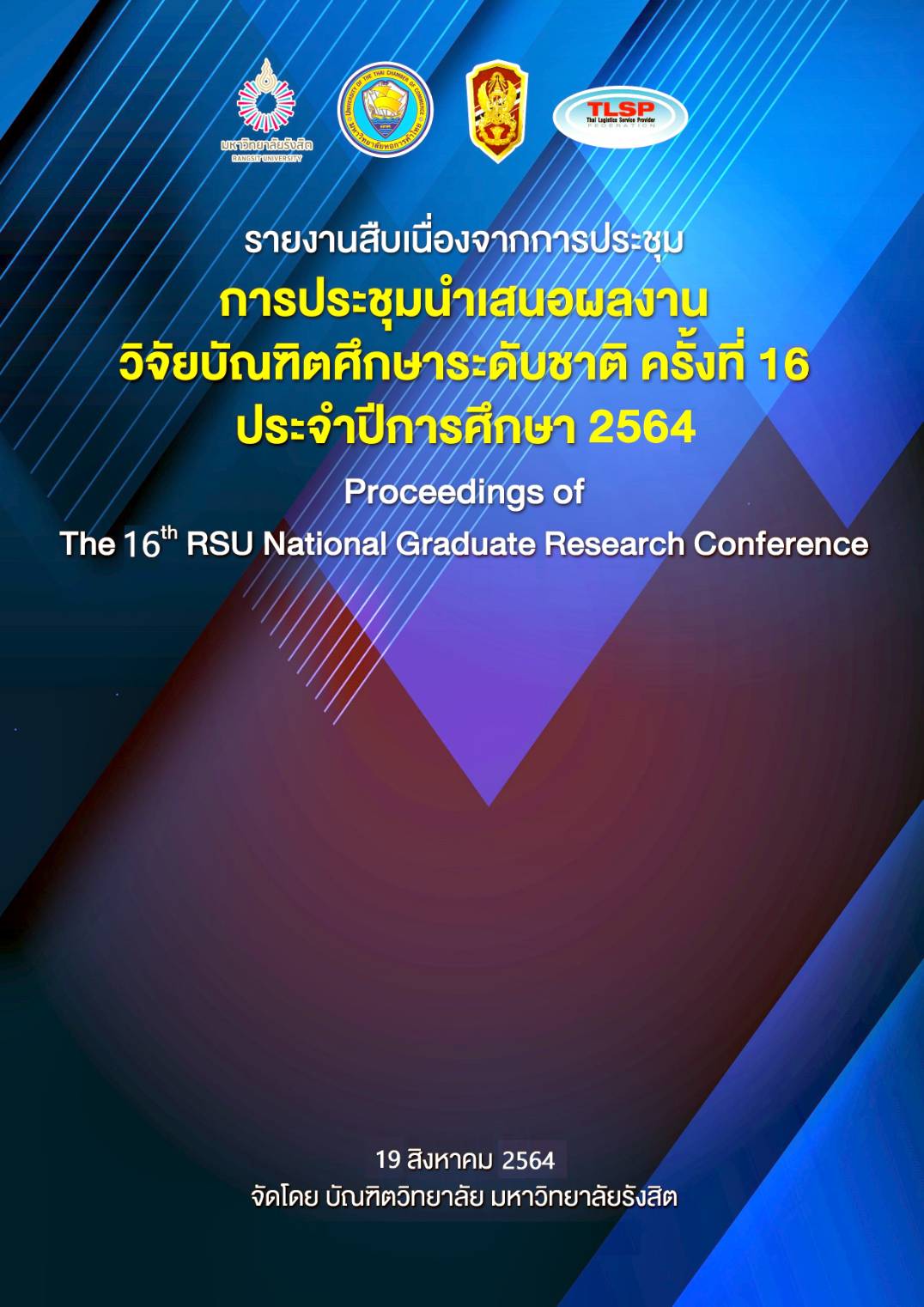 Section
Business Administration and Management Articles
บทความทุกเรื่องที่ตีพิมพ์เผยแพร่ได้ผ่านการพิจารณาทางวิชาการโดยผู้ทรงคุณวุฒิในสาขาวิชา (Peer review) ในรูปแบบไม่มีชื่อผู้เขียน (Double-blind peer review) อย่างน้อย ๒ ท่าน
บทความวิจัยที่ตีพิมพ์เป็นข้อค้นพบ ข้อคิดเห็นและความรับผิดชอบของผู้เขียนเจ้าของผลงาน และผู้เขียนเจ้าของผลงาน ต้องรับผิดชอบต่อผลที่อาจเกิดขึ้นจากบทความและงานวิจัยนั้น
ต้นฉบับที่ตีพิมพ์ได้ผ่านการตรวจสอบคำพิมพ์และเครื่องหมายต่างๆ โดยผู้เขียนเจ้าของบทความก่อนการรวมเล่ม