The Study of Factors That Have Relationship with Gold and Bitcoin: The Endogenous Analysis
จิโรจ ทองศรีเปล่ง

ธฤตพน อู่สวัสดิ์

สมพร ปั่นโภชา
Keywords:
Gold, Cryptocurencies, Bitcoin FTSE 100 Index, Hang Seng Index, Platinum Spot, WTI Crude oil, Japan Yen Index, Google Trend
Abstract
The aim of this study was to examine the factors associated with both gold and bitcoin, as well as their latent relationship. The independent variables were divided into 5 groups as follows: Stock Index Group, Currency Exchange Group, Commodity Group, Yield Group. US government bonds and Google Trends word search group to view aggregate demand. All data were analyzed in least squares regression (OLS) format to analyze latent correlation between variables. The groups of independent variables that were studied were 1. Stock price index groups are: London Stock Index (FTSE), Hong Kong Stock Index (HIS) 2. Currency Index Group, including the Japanese Yen Index (JXY) 3. Commodities Group: Platinum Global Price (XPT), Crude Oil ( OIL) 4. Group of search terms in Google Trends to look at aggregate demand, including the word "Gold" (Goldgg) and the word "Bitcoin" (BTCgg). as a guideline for investors to use as a tool in Portfolio Adjustment in Gold and Bitcoin and Other Assets
From the results of this research, it was found that correlated variables The positives with gold are: Global platinum price, Japanese yen index The variables that have a negative relationship with gold are: London stock market index prices, Google Trends search term Gold. On the Bitcoin side, it was found that the variables were correlated. The positive variables with Bitcoin were the Google Trends keyword, Bitcoin, while the variables negatively correlated with Gold were Google Trends, the word Gold, and the other variables were not correlated. with bitcoin and when considering the variables An underlying correlation with both gold and bitcoin was found in the Google Trends search term Gold which had a negative correlation with both gold and bitcoin.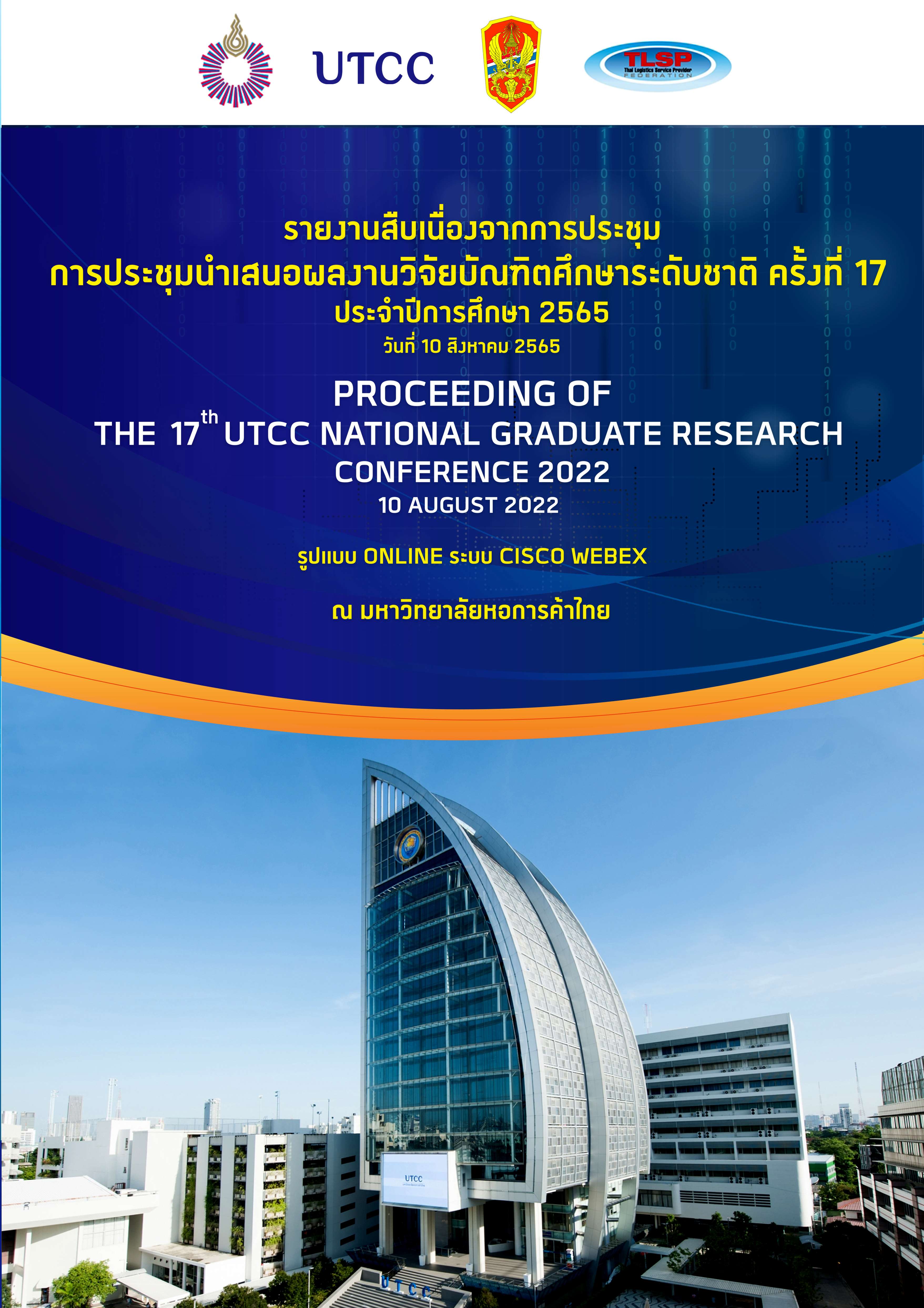 บทความทุกเรื่องที่ตีพิมพ์เผยแพร่ได้ผ่านการพิจารณาทางวิชาการโดยผู้ทรงคุณวุฒิในสาขาวิชา (Peer review) ในรูปแบบไม่มีชื่อผู้เขียน (Double-blind peer review) อย่างน้อย ๓ ท่าน
บทความวิจัยที่ตีพิมพ์เป็นข้อค้นพบ ข้อคิดเห็นและความรับผิดชอบของผู้เขียนเจ้าของผลงาน และผู้เขียนเจ้าของผลงาน ต้องรับผิดชอบต่อผลที่อาจเกิดขึ้นจากบทความและงานวิจัยนั้น
ต้นฉบับที่ตีพิมพ์ได้ผ่านการตรวจสอบคำพิมพ์และเครื่องหมายต่างๆ โดยผู้เขียนเจ้าของบทความก่อนการรวมเล่ม