Factors That Affect the Expectation Period of Loan Payment of The Government Housing Bank Customers Case Study of Government Housing Bank's Employees
ธนกิจ บวรรัตนปราณ

บุญเลิศ จิตรมณีโรจน์
Keywords:
the expectation period of loan payment, the ability to repay debts, the Government Housing Bank
Abstract
This independent study has a purpose. To study the ability to repay debts relating to the debtor (capacity) and the bank directly (including the provision of guidelines for increasing the installment period of the loan) Of the Government Housing Bank Conducted using quantitative research patterns (Quantitative Research) with survey research method which collected data by using questionnaires from the target group of the 200 Government Housing Bank employees. There were 158 respondents. Questionnaire that the researcher created by defining the key points of the question under the Conceptual Framework defined in order to be consistent with the objectives And the hypothesis of the research found that.
Factors that affect the expectation period of loan payment of the Government Housing Bank customers and can explain the variance of variables 65.10%, comprising 8 factors, namely, the installment period according to the contract. Value of collateral used in applying for natural disaster loans, annuity / installment period is not appropriate. Migration, gender, map will close the account before the contract period. And regions of collateral.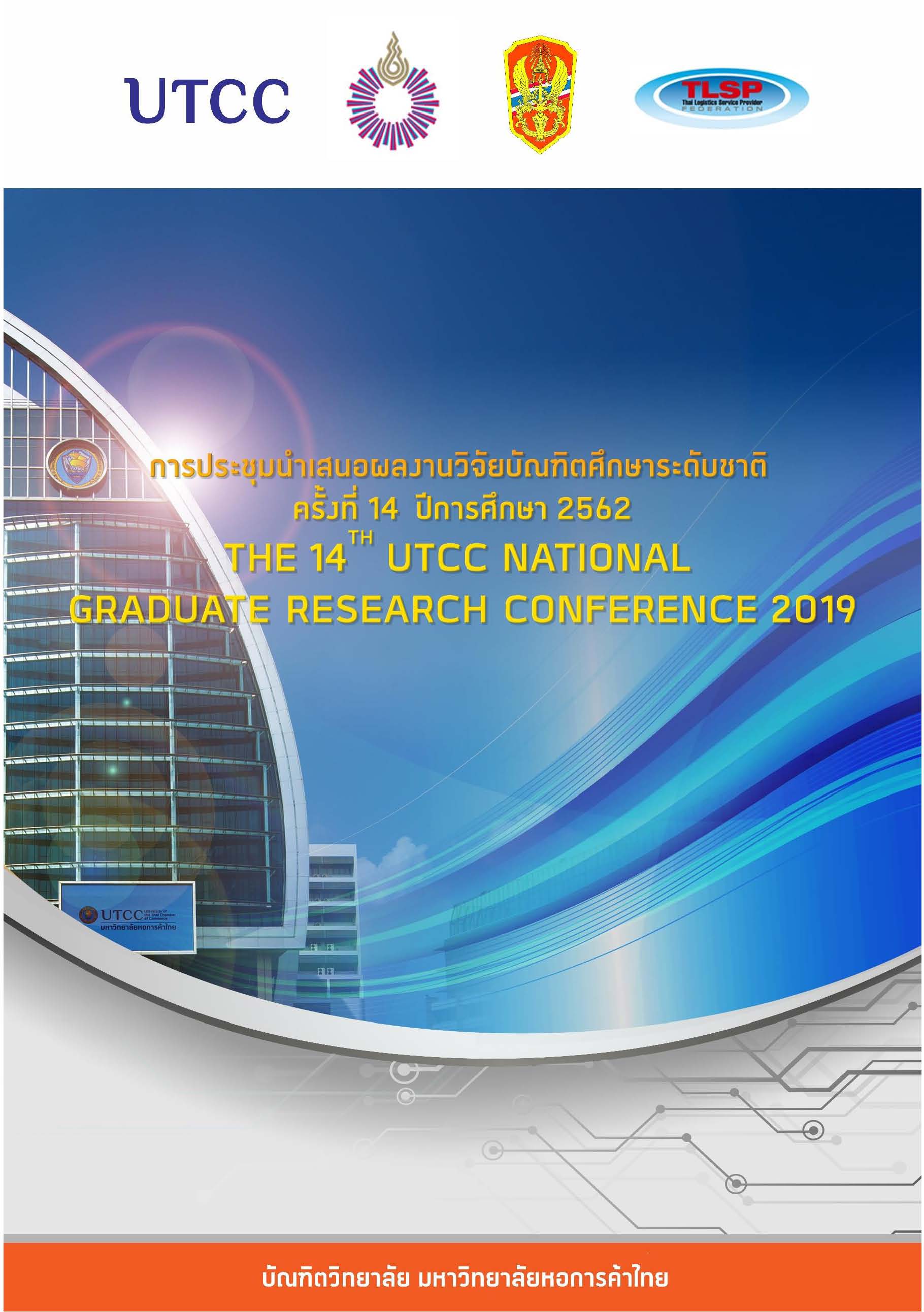 Section
Business Administration and Management Articles
บทความทุกเรื่องที่ตีพิมพ์เผยแพร่ได้ผ่านการพิจารณาทางวิชาการโดยผู้ทรงคุณวุฒิในสาขาวิชา (Peer review) ในรูปแบบไม่มีชื่อผู้เขียน (Double-blind peer review) อย่างน้อย ๓ ท่าน
บทความวิจัยที่ตีพิมพ์เป็นข้อค้นพบ ข้อคิดเห็นและความรับผิดชอบของผู้เขียนเจ้าของผลงาน และผู้เขียนเจ้าของผลงาน ต้องรับผิดชอบต่อผลที่อาจเกิดขึ้นจากบทความและงานวิจัยนั้น
ต้นฉบับที่ตีพิมพ์ได้ผ่านการตรวจสอบคำพิมพ์และเครื่องหมายต่างๆ โดยผู้เขียนเจ้าของบทความก่อนการรวมเล่ม