The Results of The Study on Satisfaction and Demand for Services That Have an Impact on Free Base Income of Customers for The Bank of Agriculture and Agricultural Cooperatives (BAAC) Roi Et Branch
ชัยบดินทร์ ศรีนาม

บุญเลิศ จิตรมณีโรจน์
Keywords:
Fee Base Income, BAAC Roi Et branch
Abstract
Research Guidelines for increasing free base income from BAAC Branch Roi Et Branch The objective is to study the factors of satisfaction and demand for services that have an impact on service income and fees of customers. The Bank for Agriculture and Agricultural Cooperatives (BAAC) Roi Et Branch
The sample group used in this research was 50 customers of the bank who were randomly selected by using questionnaires to collect data. And analyze data with basic statistics, percentage, weighted average and collecting data from interviews with 3 employees in order to find ways to increase service income and fees from the Bank for Agriculture and Agricultural Cooperatives, Roi Et Branch. Data analysis results from 50 respondents, comprising 10 customers aged between 21-40 years, aged between 41-60 years, of 30 people, aged 60 years and over. Most of them are farmers and have needs. Have the bank renovate the office building, parking lot sufficient Add service points or channels for faster service.
The study found that the decreased from fee base income of the BAAC Roi Et branches due to the majority of customers being farmers and being in the elderly, delayed services, inconvenience of premises, advertisement, publicizing products that are less than competitors, customers lacking knowledge and understanding of the Bank's products and service channels are limited. And an important way to solve the problem is customer relationship management which means manage the customer to feel the bank connection and services of the bank.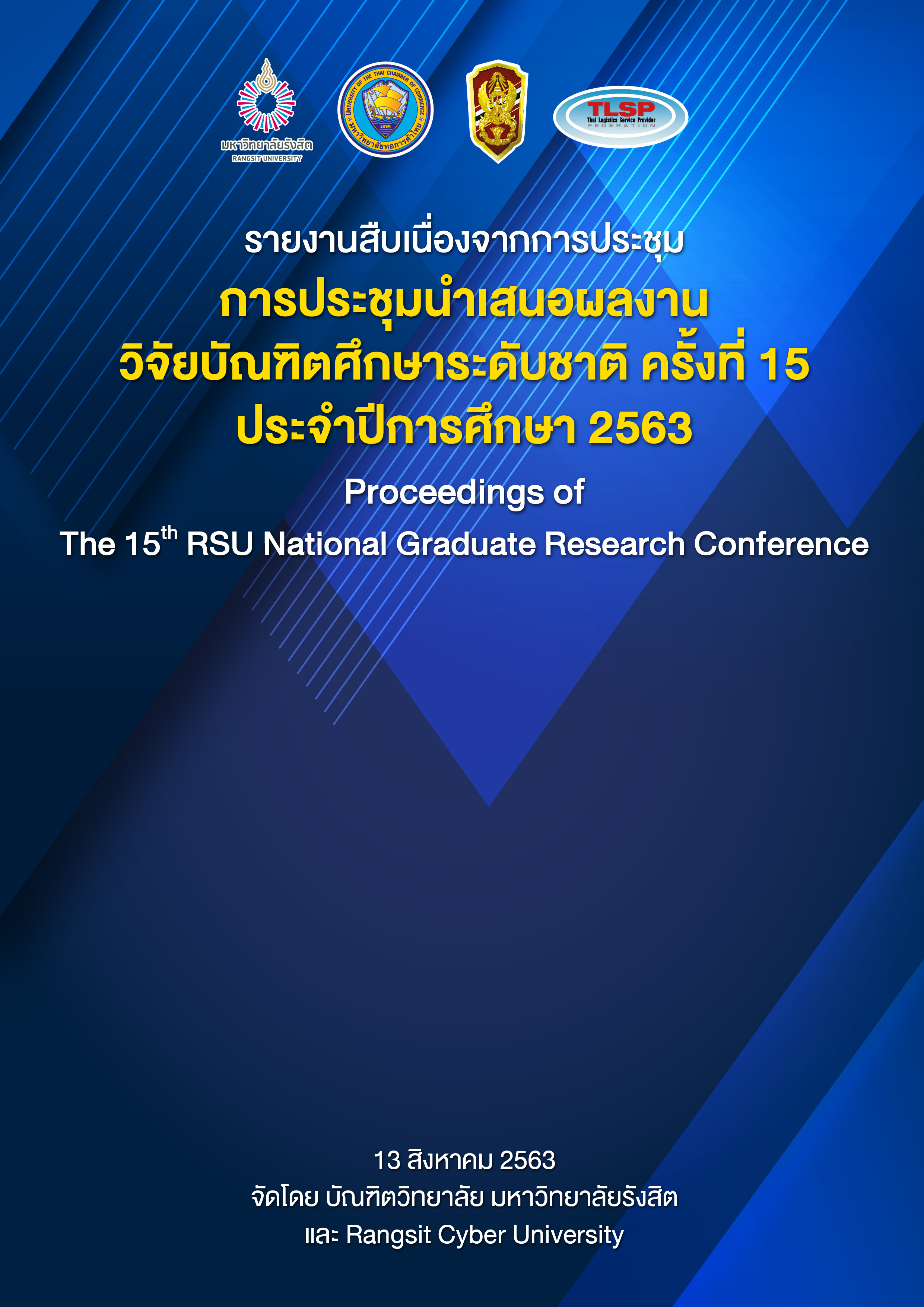 Section
Business Administration and Management Articles
บทความทุกเรื่องที่ตีพิมพ์เผยแพร่ได้ผ่านการพิจารณาทางวิชาการโดยผู้ทรงคุณวุฒิในสาขาวิชา (Peer review) ในรูปแบบไม่มีชื่อผู้เขียน (Double-blind peer review) อย่างน้อย ๓ ท่าน
บทความวิจัยที่ตีพิมพ์เป็นข้อค้นพบ ข้อคิดเห็นและความรับผิดชอบของผู้เขียนเจ้าของผลงาน และผู้เขียนเจ้าของผลงาน ต้องรับผิดชอบต่อผลที่อาจเกิดขึ้นจากบทความและงานวิจัยนั้น
ต้นฉบับที่ตีพิมพ์ได้ผ่านการตรวจสอบคำพิมพ์และเครื่องหมายต่างๆ โดยผู้เขียนเจ้าของบทความก่อนการรวมเล่ม