The effect of exchange rate to export sector Case study: Thailand – Cambodia
ธีระพล ดาศรี

บุญเลิศ จิตรมณีโรจน์
Keywords:
Exchange Rate Fluctuation, Thai Baht Currency, Export Business
Abstract
The study of exchange rate fluctuation that affect the export business to Cambodia has the key objective to search for root cause, effect, and solution to the problem of export business. With the exchange rate fluctuation, the direction is to compare export figure of Thai products to Cambodia for the period of 15 quarters: from quarter 1 2016 to quarter 3 2019 and analyze the cause of decreased sale and revenue of the entrepreneur. From this study, the main cause of decrease in sale and revenue of Thai entrepreneur is exchange rate fluctuation, stronger currency of Thai Baht against others in the region which affect Thai business directly. As of this event, we seek for the direction to minimize the effect and prevent the risk of exchange rate fluctuation by going forward with 3 following directions: Firstly, to adopt Cambodia local currency (Riel) for direct business transactions with Thai entrepreneur
Secondly, to process purchase contract of exchange rate with the bank in forward rate to minimize the risk of exchange rate fluctuation Lastly, to develop new products with distinction and upper price range that allow flexibility in pricing
From this case study, we found that the best solution to the problem of exchange rate effect is to process purchase contract with the bank for forward rate as of the stipulated date, contract exchange rate and amount agreed by both parties. Currently, this method helps to prevent the risk of business loss or decreased revenue from fluctuated exchange rate. The solution reflects business operation with clear direction and to be able to handle possible future risks.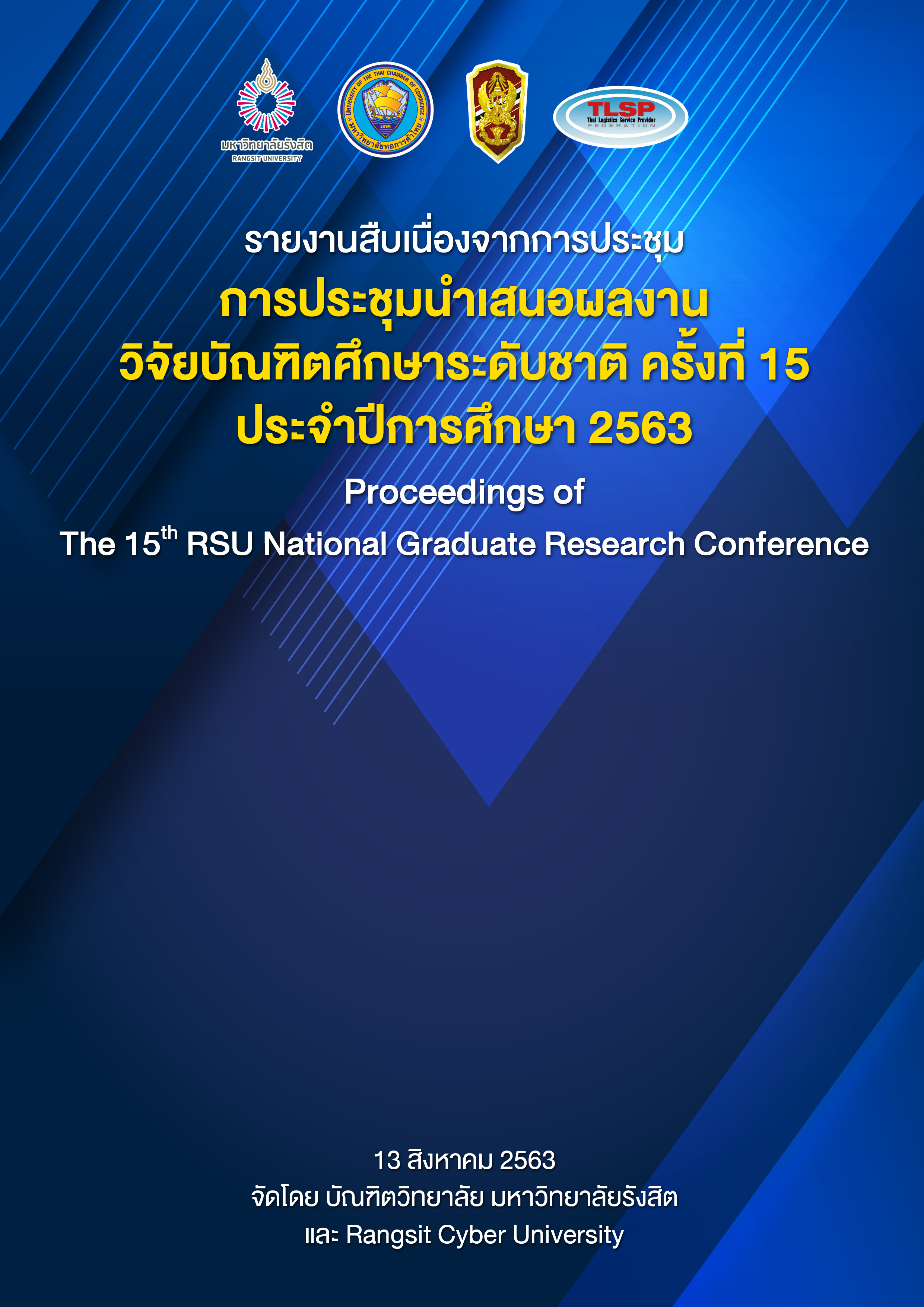 Section
Business Administration and Management Articles
บทความทุกเรื่องที่ตีพิมพ์เผยแพร่ได้ผ่านการพิจารณาทางวิชาการโดยผู้ทรงคุณวุฒิในสาขาวิชา (Peer review) ในรูปแบบไม่มีชื่อผู้เขียน (Double-blind peer review) อย่างน้อย ๓ ท่าน
บทความวิจัยที่ตีพิมพ์เป็นข้อค้นพบ ข้อคิดเห็นและความรับผิดชอบของผู้เขียนเจ้าของผลงาน และผู้เขียนเจ้าของผลงาน ต้องรับผิดชอบต่อผลที่อาจเกิดขึ้นจากบทความและงานวิจัยนั้น
ต้นฉบับที่ตีพิมพ์ได้ผ่านการตรวจสอบคำพิมพ์และเครื่องหมายต่างๆ โดยผู้เขียนเจ้าของบทความก่อนการรวมเล่ม