Grocery stores and their survival in digital economy
กรณิกา สุริยะกมล

ฉัตรวรัญ องคสิงห์
Keywords:
Grocery Store, Digital Economy, Self-Adjustment
Abstract
The study on grocery stores and their survival in digital economy aims to study a safe-adjustment guideline of grocery stores to keep pace with the current era, to study a developing guideline for survival of grocery stores in digital economy, to study problems and obstacles of retail business and to know a guideline for problem solving and suggestion. The sample in this study is selected with a purposive sampling method. Interviewing is used to collect data. The study determined 5 persons, being grocery store owners in Pathum Thani province and affected by digital economy, as key informants.
The study results found that the government policy allowing convenience stores to unlimitedly run their businesses tremendously gives negative outcomes to grocery stores. Too many roles of convenience stores in communities cause grocery stores to lose some customers along the way. If such policy keeps on going, some grocery stores are forced to close down because customers turn to receive services from convenience stores. The weak points of grocery stores are no variety of goods sold in the store compared to convenience stores, no modern decoration in grocery stores is provided, goods are not arranged systematically, price tags are not shown clearly including other facilities are not available such as cash register, air-conditioners, parking space, etc. Some products are more expensive than those sold in convenience stores, attractive promotion is not provided, inventory management is inefficient. Consequently, grocery stores have to adjust themselves, build on and develop their products and services or determine their strategies to be able to survive in the digital economy. Grocery stores should be developed to be modern, goods must be arranged in categories and well organized for customers to easily choose and buy. Meanwhile, grocery stores should open chances for customers to independently choose their required goods, they should specify their target customers so as to plan for selling goods to meet customers' demands in an efficient manner. By the way, technology should play more important role in management as well as organizing marketing plan. Grocery stores should be decorated both inside and outside to impress and welcome regular and new customers who come by to shop at their stores. Importance should be given to inventory management to be sufficient for selling.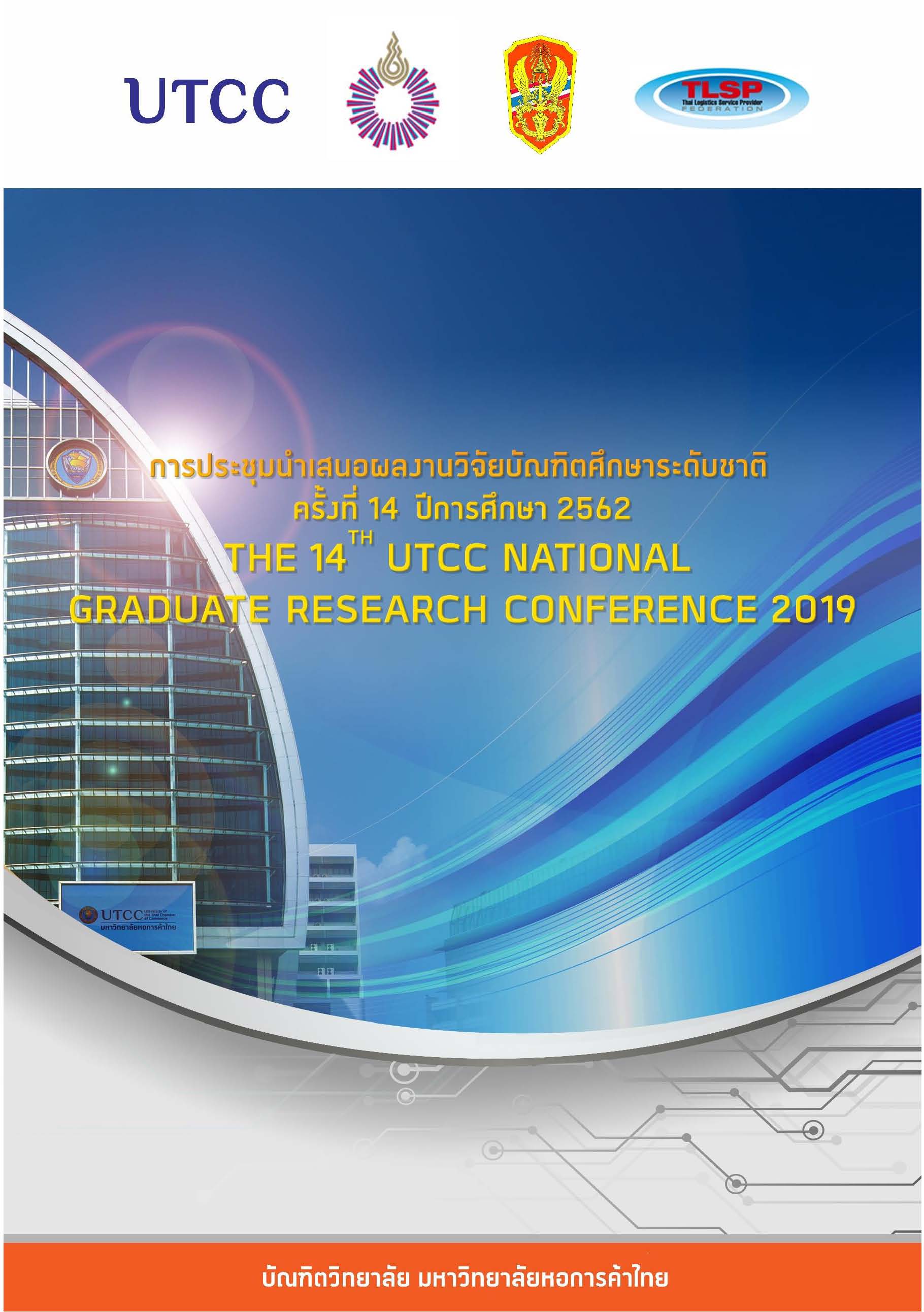 บทความทุกเรื่องที่ตีพิมพ์เผยแพร่ได้ผ่านการพิจารณาทางวิชาการโดยผู้ทรงคุณวุฒิในสาขาวิชา (Peer review) ในรูปแบบไม่มีชื่อผู้เขียน (Double-blind peer review) อย่างน้อย ๓ ท่าน
บทความวิจัยที่ตีพิมพ์เป็นข้อค้นพบ ข้อคิดเห็นและความรับผิดชอบของผู้เขียนเจ้าของผลงาน และผู้เขียนเจ้าของผลงาน ต้องรับผิดชอบต่อผลที่อาจเกิดขึ้นจากบทความและงานวิจัยนั้น
ต้นฉบับที่ตีพิมพ์ได้ผ่านการตรวจสอบคำพิมพ์และเครื่องหมายต่างๆ โดยผู้เขียนเจ้าของบทความก่อนการรวมเล่ม