Self- adjustment of stationery business in Chiang Mai province
พรภรณี รจิตานนท์

ฉัตรวรัญ องคสิงห์
Keywords:
Self-Adjustment, Stationery Business
Abstract
The study on self-adjustment of stationery business in Chiang Mai province aims to study a situation of changes that have effect on stationery usage and self-adjustment of stationery business, to study a guideline used to create new service associated with stationery business and study factors of success and chances of stationery business so as to be a guideline for developing further stationery business. Qualitative research technique is used for the study and purposive sampling method is used to select key informants. Data are collected by in-depth interviewing.
The findings from the study showed that a situation of changes affecting on stationery shops was technology advancement causing people to read book and use stationery less than usual. The major key of self-adjustment of stationery business is making self-adjustment to keep pace with modernization, by doing online marketing as today customers prefer to buy goods online, in order to increase selling channels and sales volume. Currently, customers expect convenience at every stage of shopping. Whoever can provide them more convenience, they are ready to turn to that person. The important point above this matter is financial management. Namely, financial control must be obviously operated so as to know monthly profit or loss precisely, enabling to control and plan the future operation efficiently. Factors of success of the stationery business are good service, sincerity, and honesty given to customers as well as quality of products and services. Distribution channel strategy, variety of products that can blend with ongoing situations, business strategies that can be revised to meet changing situations, promoting policies from public sector play a part in boosting the growth of stationery market and help create competitive advantage of business operators such as expansion of education and learning promotion to local communities, emphasis on the country development to be the society of wisdom and learning including creative economy policies that help promote creativity of products to be unique, beautiful, innovative and different from other products sold in markets.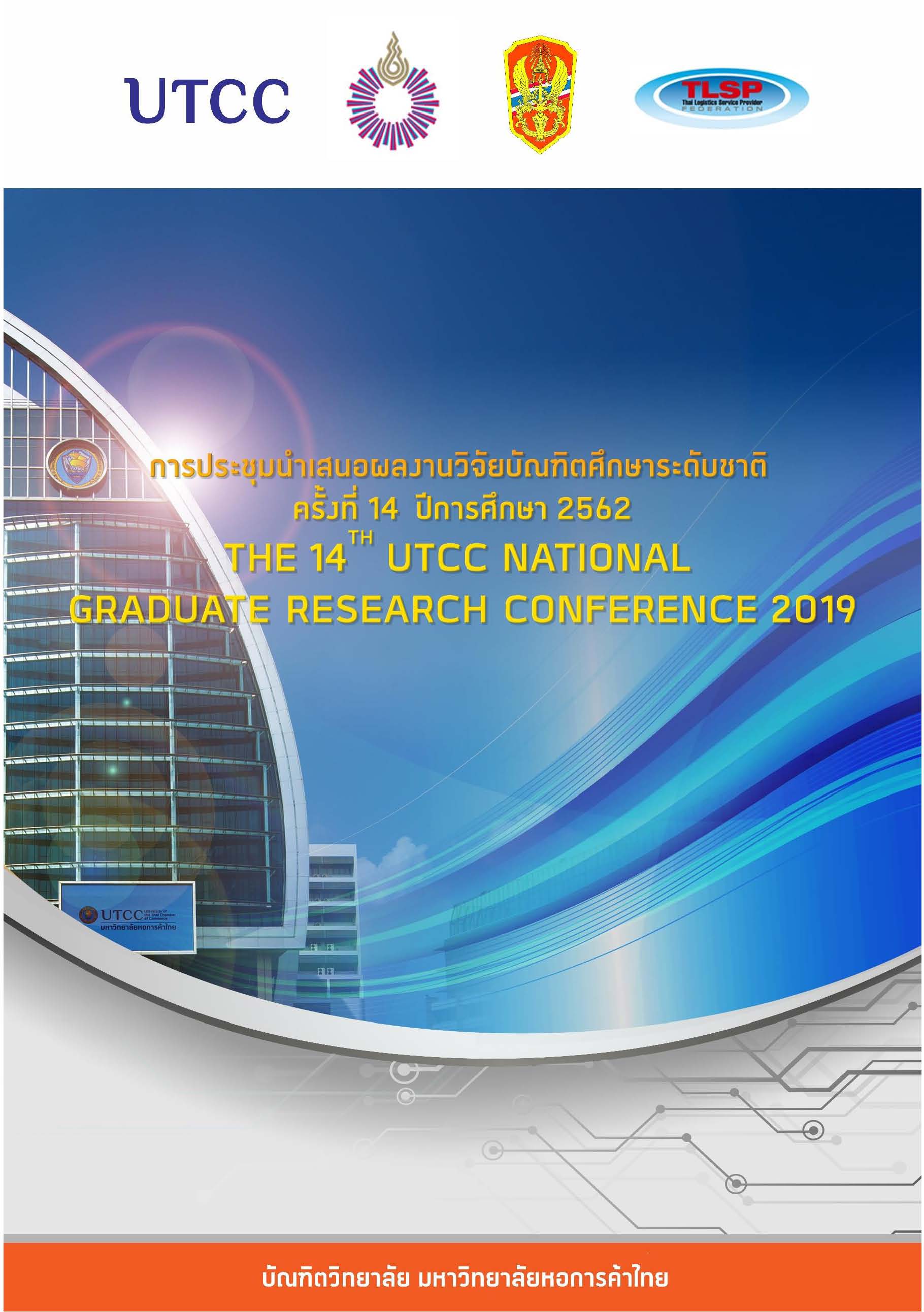 บทความทุกเรื่องที่ตีพิมพ์เผยแพร่ได้ผ่านการพิจารณาทางวิชาการโดยผู้ทรงคุณวุฒิในสาขาวิชา (Peer review) ในรูปแบบไม่มีชื่อผู้เขียน (Double-blind peer review) อย่างน้อย ๓ ท่าน
บทความวิจัยที่ตีพิมพ์เป็นข้อค้นพบ ข้อคิดเห็นและความรับผิดชอบของผู้เขียนเจ้าของผลงาน และผู้เขียนเจ้าของผลงาน ต้องรับผิดชอบต่อผลที่อาจเกิดขึ้นจากบทความและงานวิจัยนั้น
ต้นฉบับที่ตีพิมพ์ได้ผ่านการตรวจสอบคำพิมพ์และเครื่องหมายต่างๆ โดยผู้เขียนเจ้าของบทความก่อนการรวมเล่ม