The Relationship between Working Capital Management and Profitability which Affects to Stock Price of Listed Companies in Commercial Business in Thailand
นวพร นาสมยนต์

นงนภัส แก้วพลอย
Keywords:
Working capital management, profitability
Abstract
The study aims to explain the relationship between working capital management and profitability which affects stock price of listed companies in commercial business in Thailand. The data for 19 listed companies as quarterly data covering a period of 5 years from 2014 – 2018 The statistics used in data analysis consisted of descriptive statistics included mean and standard deviation. Regarding Inferential statistics, Pearson Correlation and Multiple Regression were found to be statistically significant at the 0.05 level
The result revealed that a significant positive correlation between Liquidity ratio, cash and current assets to total assets to profitability In addition, it was also found that a significant negative correlation between cash cycle, current assets ratio to total assets and current liabilities to total assets to stock price. The result implied that if business has good working capital management. Business has liquidity, it may affects the profitability of the business and stock price to be in a better direction.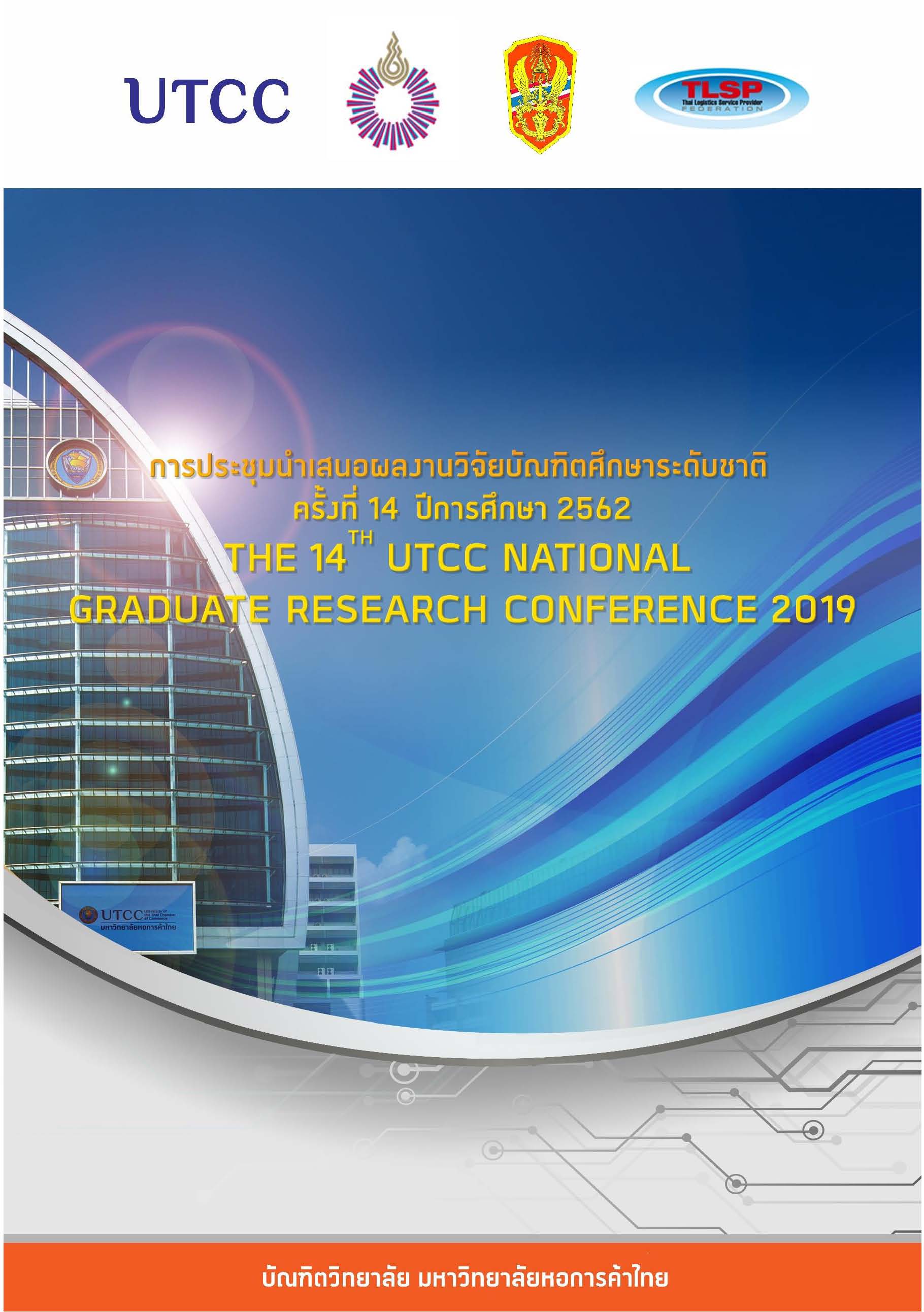 บทความทุกเรื่องที่ตีพิมพ์เผยแพร่ได้ผ่านการพิจารณาทางวิชาการโดยผู้ทรงคุณวุฒิในสาขาวิชา (Peer review) ในรูปแบบไม่มีชื่อผู้เขียน (Double-blind peer review) อย่างน้อย ๓ ท่าน
บทความวิจัยที่ตีพิมพ์เป็นข้อค้นพบ ข้อคิดเห็นและความรับผิดชอบของผู้เขียนเจ้าของผลงาน และผู้เขียนเจ้าของผลงาน ต้องรับผิดชอบต่อผลที่อาจเกิดขึ้นจากบทความและงานวิจัยนั้น
ต้นฉบับที่ตีพิมพ์ได้ผ่านการตรวจสอบคำพิมพ์และเครื่องหมายต่างๆ โดยผู้เขียนเจ้าของบทความก่อนการรวมเล่ม