Improving warehouse management raw material inventory and production process efficiency
นิชดา ศิริพันธ์

มหาวิทยาลัยหอการค้าไทย

มณิสรา บารมีชัย
Keywords:
Why-Why analysis, Package software, Barcode, Improvement of production process
Abstract
Research objectives is to study the whole process of Sor. Supakit Plastech co.,ltd. in order to analyze the problems that arise internally, finding the solution to improve product management efficiency, raw material and production process. Analysis and identify the main factors that are expected to be the major cause by using WHY-WHY analysis. Company working inefficient is the result of 2 major causes which are the delay of customer receiving the product and selling rate cannot be reduced to compete with competitors. Mainly causes are the product can't find or out of stock, no standard of production process and redundant processes. These problems can be divided in three groups, stock problems, production process problems and inventory layout problems. Therefore, product and raw materials codes and production order have been designed, integrated with the package software to be applied in stock control process. This resulted in a reduction in the process of withdrawing raw materials, accounting for 54.17% or 15,886.416 baht. To improve the production process and pack of key products from 1.47 minutes per piece, 28 steps reduced to 0.453 minutes per piece, 10 steps. Improving the process of picking up goods for production can reduce 100% errors in picking, or equivalent to 309,250 baht comparing with the amount of waste in  2019.
The adoption of a package to improve raw material receiving and product sales is approximately 30% faster and calculating the maximum storage capacity of the company's main products to increase the potential of selling to customers.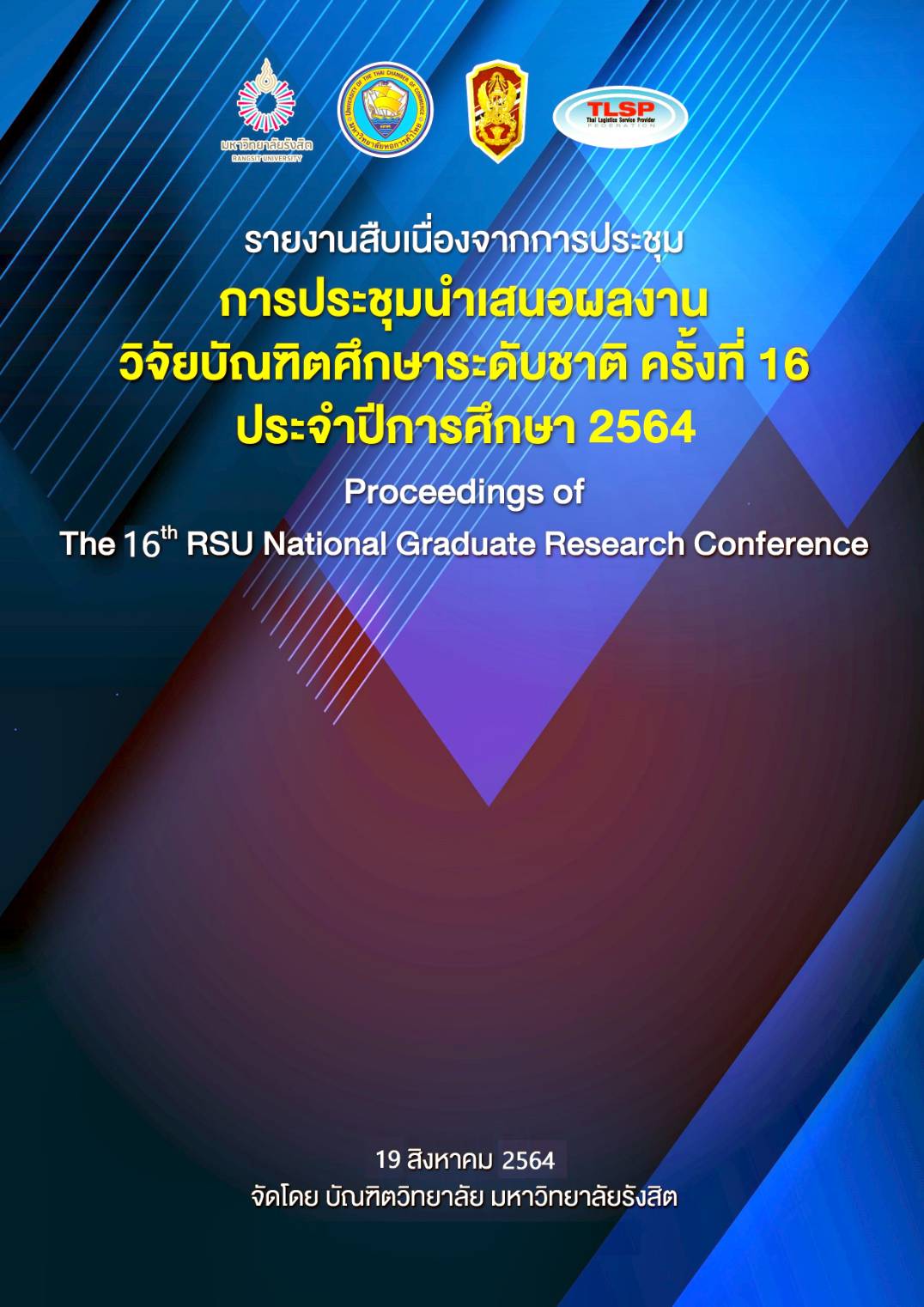 Section
Business Administration and Management Articles
บทความทุกเรื่องที่ตีพิมพ์เผยแพร่ได้ผ่านการพิจารณาทางวิชาการโดยผู้ทรงคุณวุฒิในสาขาวิชา (Peer review) ในรูปแบบไม่มีชื่อผู้เขียน (Double-blind peer review) อย่างน้อย ๒ ท่าน
บทความวิจัยที่ตีพิมพ์เป็นข้อค้นพบ ข้อคิดเห็นและความรับผิดชอบของผู้เขียนเจ้าของผลงาน และผู้เขียนเจ้าของผลงาน ต้องรับผิดชอบต่อผลที่อาจเกิดขึ้นจากบทความและงานวิจัยนั้น
ต้นฉบับที่ตีพิมพ์ได้ผ่านการตรวจสอบคำพิมพ์และเครื่องหมายต่างๆ โดยผู้เขียนเจ้าของบทความก่อนการรวมเล่ม