ROLE PLAYING GAME TRAILER FROM ADAPTATION OF PHRA APHAI MANI THROUGH CONCEPT ART CREATION
คณิน พูลศิริปัญญา

คณะดิจิทัลอาร์ท มหาวิทยาลัยรังสิต

วัฒนะ จูฑะวิภาต

ชัยพร พานิชรุทติวงศ์
Keywords:
Concept art, Trailer, Role Playing Game, Literature
Abstract
The research design to study and create concept art for role-playing game trailer from adaptation of Thai literature Phra-Aphai-Mani. The study include 4 section. First, to study story of Phra-Aphai-Mani including researches that related to Phra-Aphai-Mani. Second, to study process of creating concept art and produce concept art from story of Phra-Aphai-Mani. Third, to create trailer for role playing game associated with story plan adapted from story of Phra-Aphai-Mani. And fourth, to publish the trailer and collect responses from audiences. From 46 audiences, the trailer got good results with inclination of low standard deviation in the topic of Beauty of the work clarification in term of role-playing game gerne form the trailer and suitability of storyline structure and design by order.
 The conclusion from the result of research, 'ROLE PLAYING GAME TRAILER FROM ADAPTATION OF PHRA APHAI MANI THROUGH CONCEPT ART CREATION' was that 'Song of oboe' game trailer gained good response from the audiences. The audiences like creativity and fresh of the idea including design story tailing sound and the RPG game feeling. Moreover, they would love to see the project get developed and become better and better in the future.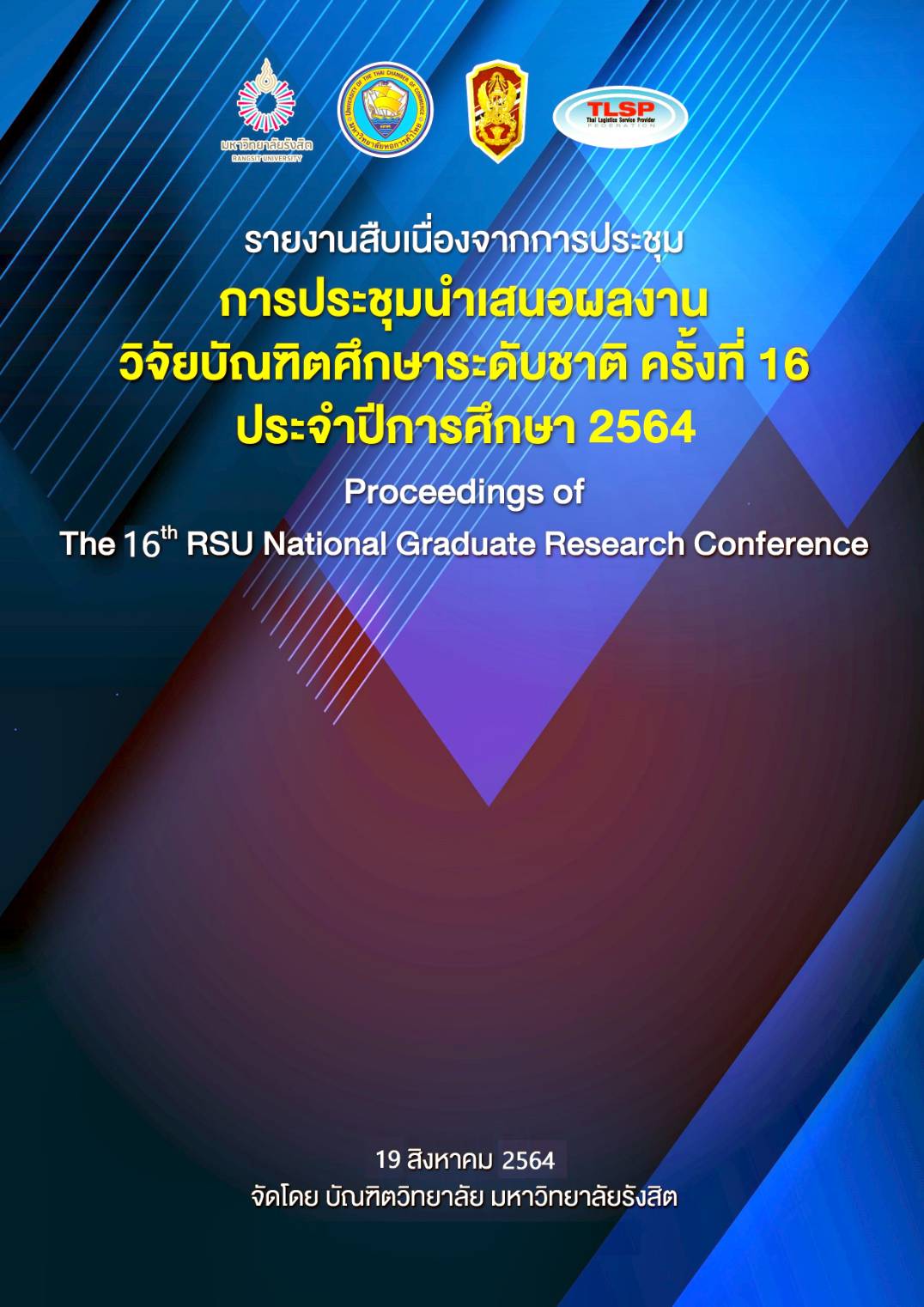 Section
Fine and Applied Arts Articles
บทความทุกเรื่องที่ตีพิมพ์เผยแพร่ได้ผ่านการพิจารณาทางวิชาการโดยผู้ทรงคุณวุฒิในสาขาวิชา (Peer review) ในรูปแบบไม่มีชื่อผู้เขียน (Double-blind peer review) อย่างน้อย ๓ ท่าน
บทความวิจัยที่ตีพิมพ์เป็นข้อค้นพบ ข้อคิดเห็นและความรับผิดชอบของผู้เขียนเจ้าของผลงาน และผู้เขียนเจ้าของผลงาน ต้องรับผิดชอบต่อผลที่อาจเกิดขึ้นจากบทความและงานวิจัยนั้น
ต้นฉบับที่ตีพิมพ์ได้ผ่านการตรวจสอบคำพิมพ์และเครื่องหมายต่างๆ โดยผู้เขียนเจ้าของบทความก่อนการรวมเล่ม