Formulation of Competitive Advantage Strategy in the Double Decker Coach Rental Service Business for Travel: A Case Study of Jaroensup Yanyont Limited Partnership
รุจิเรข ศิลป์เจริญทรัพย์

ลัดดาวัลย์ เลขมาศ
Keywords:
Coach for Travel, Competitive Advantage Strategy, Strategic Management, Service Marketing Mix, Organizational Buying Behavior
Abstract
The objectives of the study were 1) to study problems and solutions of problems in order to enhance of the competition efficiency to increased revenue and 2) to formulate the appropriate strategy to create a competitive advantage in the business of the double-decker coach rental service to travel of Jaroensup Yanyont Limited Partnership. The study of qualitative research from in-depth interviews by the owner 1 person. Applied question structures from concepts and theories related to organization management by content analysis from interviews. And quantitative research, collected data the sample groups were divided into-corporate customers who got service during January - December 2018, 30 units. That collected data from representatives of each organization who involved in the decision to get the double-decker coach rental service of Jaroensup Yanyont Part., Ltd., 30 people. About service behavior factors, marketing mix factors, organizational buying behavior factors including the decision making to use service. Another sample group, passengers who get a service of 100 people. By nonprobability sampling method which using quota sampling in collecting sample group. About satisfaction of service quality. Data were collected through the questionnaire and analyzed through descriptive statistics. Including analysis of data; SWOT analysis, Five Force Model and TOWS Matrix.
The results of the study showed that the problem of the organization were the lack of distribution of roles and responsibilities in the field of management. Lack of personnel to coordinate internal and external organizations to be effective to support future competition. From the analysis of the environment and define strategies each level to create competitive advantage is as follows: Corporate strategy use intensive growth strategy by market penetration strategy that increasing revenue from current services into new customers for attracting a new market share. Business strategy uses a differentiation strategy that focuses on creating an advantage by creating a difference in the service with facilities within the coach. Special features in order to respond to customer needs provide valuable services different from others. And functional strategy consists of 3 sub-strategies, namely Marketing Mix Strategy that create a competitive advantage to increase the operating income and expand the market share, Human Resource Management Strategy create attitudes of service and develop personnel to be effective in order to have skills that the needs of the organization and Research & development strategy to develop continuous service that will be able to respond to customer needs more, using databases to develop services that are different from competitors.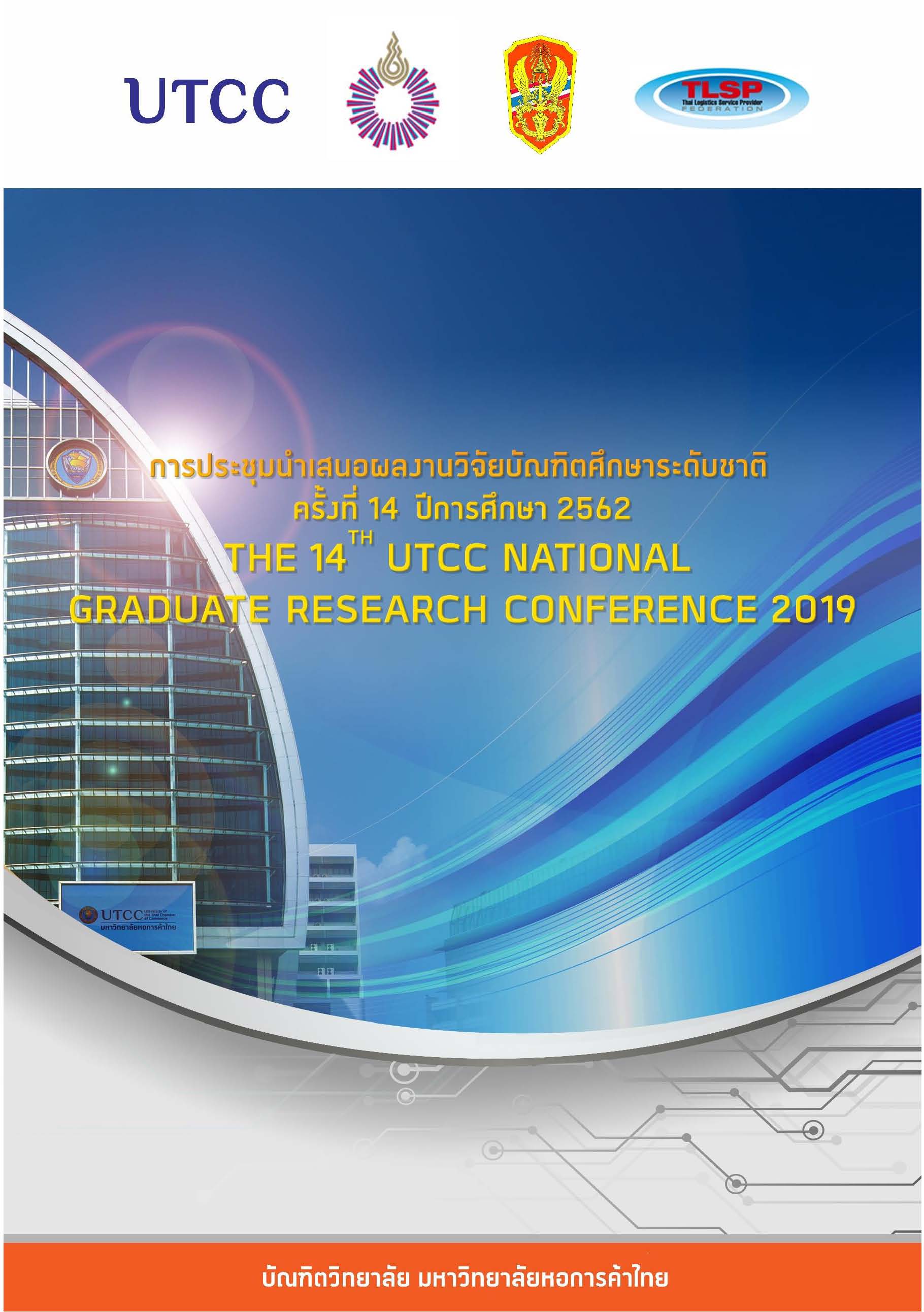 Section
Business Administration and Management Articles
บทความทุกเรื่องที่ตีพิมพ์เผยแพร่ได้ผ่านการพิจารณาทางวิชาการโดยผู้ทรงคุณวุฒิในสาขาวิชา (Peer review) ในรูปแบบไม่มีชื่อผู้เขียน (Double-blind peer review) อย่างน้อย ๓ ท่าน
บทความวิจัยที่ตีพิมพ์เป็นข้อค้นพบ ข้อคิดเห็นและความรับผิดชอบของผู้เขียนเจ้าของผลงาน และผู้เขียนเจ้าของผลงาน ต้องรับผิดชอบต่อผลที่อาจเกิดขึ้นจากบทความและงานวิจัยนั้น
ต้นฉบับที่ตีพิมพ์ได้ผ่านการตรวจสอบคำพิมพ์และเครื่องหมายต่างๆ โดยผู้เขียนเจ้าของบทความก่อนการรวมเล่ม