Strategies to Increase Sales of Seoul Won Foods Co., Ltd.
ธัญมน กล้ากสิกรณ์

ลัดดาวัลย์ เลขมาศ
Keywords:
Consumer Behavior, Strategic Management, Organization, Advertising Products
Abstract
This independent study is entitled "Strategies to Boost Sales of Seoul Won Foods Co., Ltd." The objective of this independent study was to investigate the business environment and the causes and problems of decreased sales in order to determine strategies and guidelines for boosting sales to the company. The methodology of this study was conducted by collecting primary data and secondary data. Primary data were collected from the interview of executives and marketing heads, its business partners and distributing questionnaires. Secondary data were collected from related data and research, theories and concepts of PEST, SWOT Analysis, TOWS Matrix, consumer behavior theory and strategic management. The results of data collection showed that the cause of decreased sales was because of the emergence of its competitors with selling capacity and better marketing and price competition. However, when taste and standard of Kimchi products were considered, the company still had customer loyalty. The researcher selected the growth strategy to promote and develop the organization while retaining g existing customer bases and using growth strategy to develop its own products, including marketing planning strategies with differentiation and diversity of Kimchi and inventing other products that are distinct from existing ones in order to add more alternatives to customers. In addition, functional-level strategies were applied to develop the market, retain the existing customer base, penetrating new ones, advertising products in order to add sales promotion and price strategies to stimulate customer purchase decision.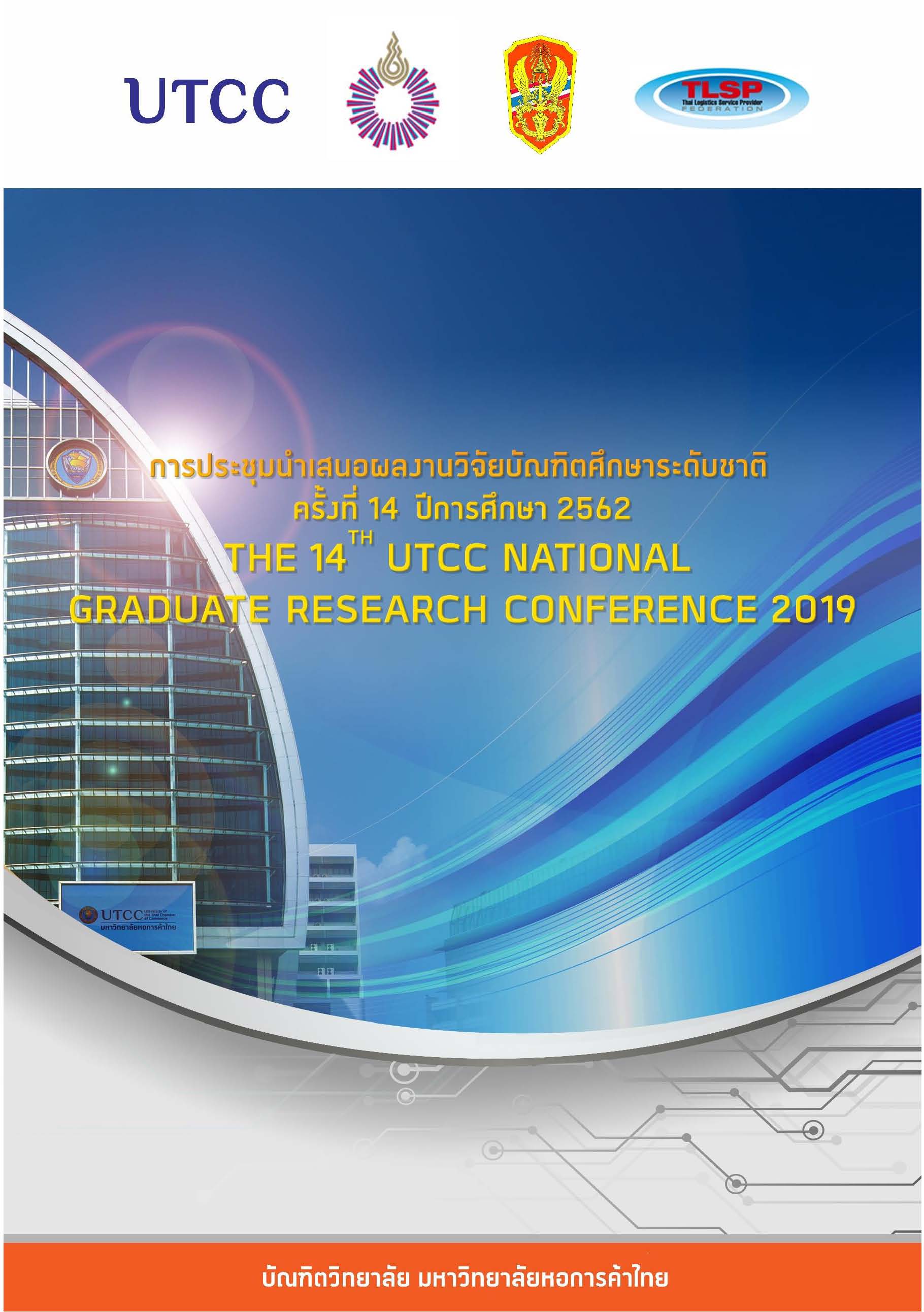 บทความทุกเรื่องที่ตีพิมพ์เผยแพร่ได้ผ่านการพิจารณาทางวิชาการโดยผู้ทรงคุณวุฒิในสาขาวิชา (Peer review) ในรูปแบบไม่มีชื่อผู้เขียน (Double-blind peer review) อย่างน้อย ๓ ท่าน
บทความวิจัยที่ตีพิมพ์เป็นข้อค้นพบ ข้อคิดเห็นและความรับผิดชอบของผู้เขียนเจ้าของผลงาน และผู้เขียนเจ้าของผลงาน ต้องรับผิดชอบต่อผลที่อาจเกิดขึ้นจากบทความและงานวิจัยนั้น
ต้นฉบับที่ตีพิมพ์ได้ผ่านการตรวจสอบคำพิมพ์และเครื่องหมายต่างๆ โดยผู้เขียนเจ้าของบทความก่อนการรวมเล่ม