The Guidelines to Increasing Retail Loan of Government Savings Bank, Rajavat Zonal Office
สิทธิพล เพ็งแจ่ม

ศุภสัณห์ ปรีดาวิภาต
Keywords:
retail loan, the increasing retail loan
Abstract
The objectives of this research were to study 1) cause of problems increasing retail loan did not accord to the bank target, and 2) suggestion the guidelines to increasing retail loan of Government Savings Bank, Rajavat Zonal Office. The information were collected from the samples using questionnaire of 400 people. Additionally, 3 persons of Vice President, Assistant Vice President Unit of Loan Analysis, Assistant Vice President Unit of Evaluation and Loan Administration Officer Rajavat Zonal Office were interview. The data were investigated using frequency distributions, percentage, mean, standard deviation, test concerning a difference by t-test, One-Way Analysis of Variance, and Multiple Regression Analysis. Also, fish bone diagram was used to find cause of problems and the analysis results were taken to find the way to solving problems using SWOT Analysis and TOWS Matrix.
The results of research showed that 1) the cause of retail loan problems were marketing mix factors, service of product/services, marketing promotions, distribution channels, and processing. The satisfaction on service quality of confidence, reliability, and immediate response were cause of problems on decision using retail loan service. 2) The guidelines to solving problem of increasing retail loans were 4 strategies. They were the growth of products development in organization, the difference in business unit, the 7P's marketing mix, and the finance in duty. The 7P's marketing mix strategy was chosen to operation plan.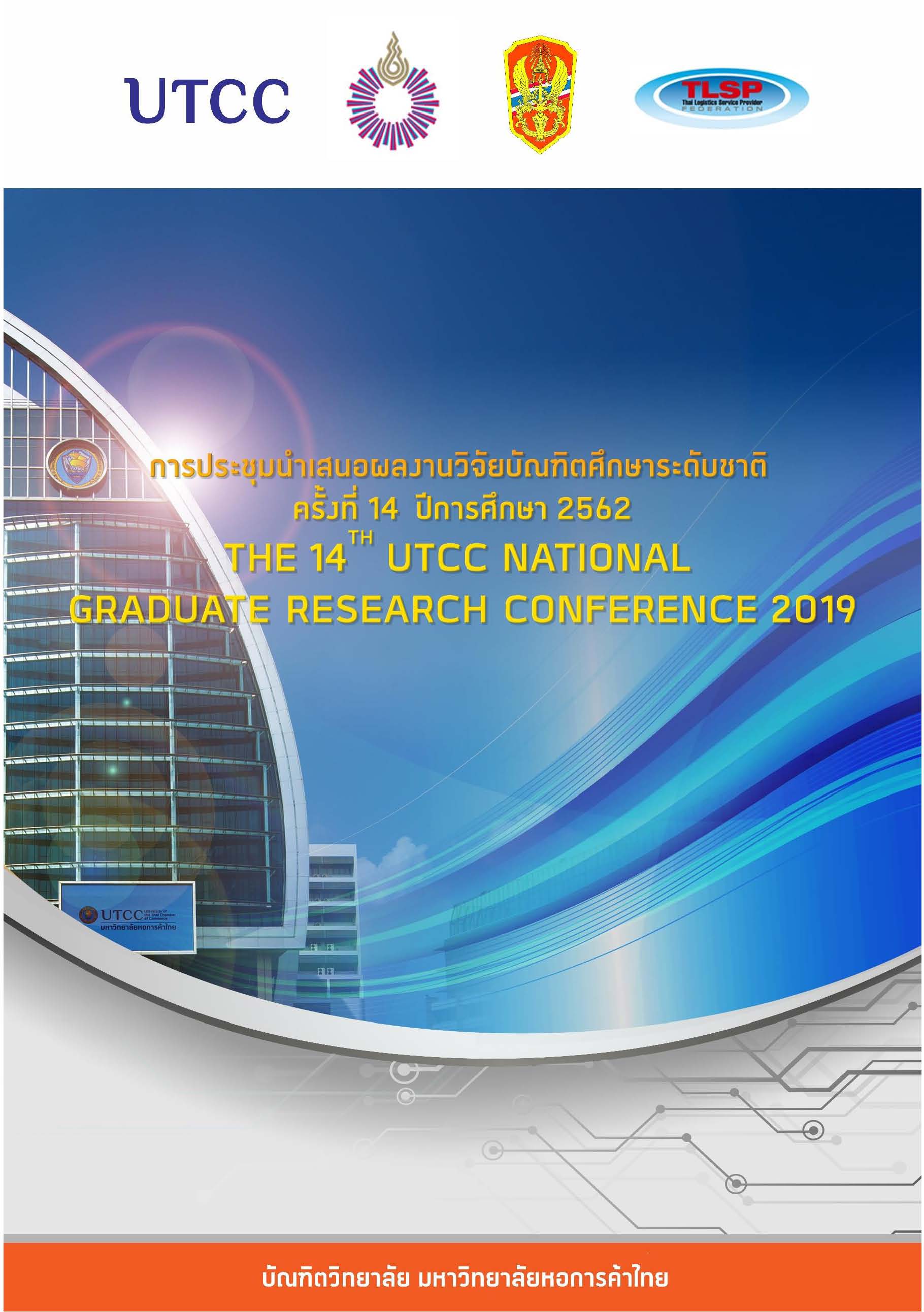 บทความทุกเรื่องที่ตีพิมพ์เผยแพร่ได้ผ่านการพิจารณาทางวิชาการโดยผู้ทรงคุณวุฒิในสาขาวิชา (Peer review) ในรูปแบบไม่มีชื่อผู้เขียน (Double-blind peer review) อย่างน้อย ๓ ท่าน
บทความวิจัยที่ตีพิมพ์เป็นข้อค้นพบ ข้อคิดเห็นและความรับผิดชอบของผู้เขียนเจ้าของผลงาน และผู้เขียนเจ้าของผลงาน ต้องรับผิดชอบต่อผลที่อาจเกิดขึ้นจากบทความและงานวิจัยนั้น
ต้นฉบับที่ตีพิมพ์ได้ผ่านการตรวจสอบคำพิมพ์และเครื่องหมายต่างๆ โดยผู้เขียนเจ้าของบทความก่อนการรวมเล่ม