Problem Solving Method for Hybrid Culture in Military- Civilians Organisation
ชัยวัฒน์ บุญรักษา

ศิวฤทธิ์ สุนทรเสณี
Keywords:
Cultural Integration, Mixed Culture Military- Civilians, Defense Technology Institute
Abstract
The Ministry of Defence is a government agency that have multiple government agencies under the command which is including, The Royal Thai Armed Forces Headquarters, The Royal Thai Army, The Royal Thai Navy, The Royal Thai Air Force and public organizations such as the Veterans Organization (Public Organization) and the Defense Technology Institute are under commanded.
There are currently several problems that need to be studied and solved to fuse the different pattern of cultures of employees in organizations that are from a variety of common norm. From private – enterprises, state – enterprises, public organizations and government agencies to make them become one single culture. Therefore, it is necessary to study why and its results, as well as how it is a successful formula that will create a mixed culture. Between soldiers - civilians can accept the rules. The same rules are completely in close. In this research, using the study method data collection in quality through in-depth interview and quantitative by conducting a questionnaire from a cultural perspective as well as tools used in the study by targeting groups. Topics used in in-depth interviews to analyze all aspects. To be used in the questionnaires and analyzed using the arithmetic mean method of the frequency distribution data.
According to the study, mixed policy-based fusion is the best way even if it is not the most potent solution, but the most likely way. Using the solution on the most realistic basis. Work remains under the policy framework, but it is free to offer more work ideas. The overlap remains, but it can be adjusted and fused to accept the state of reality. This procedure and guidelines must be taken in all stages and guidelines, whether it is a method to setting a successful scorecard for solving these fundamental problems. These are the key factors that will lead to a complete solution to the organization's culture.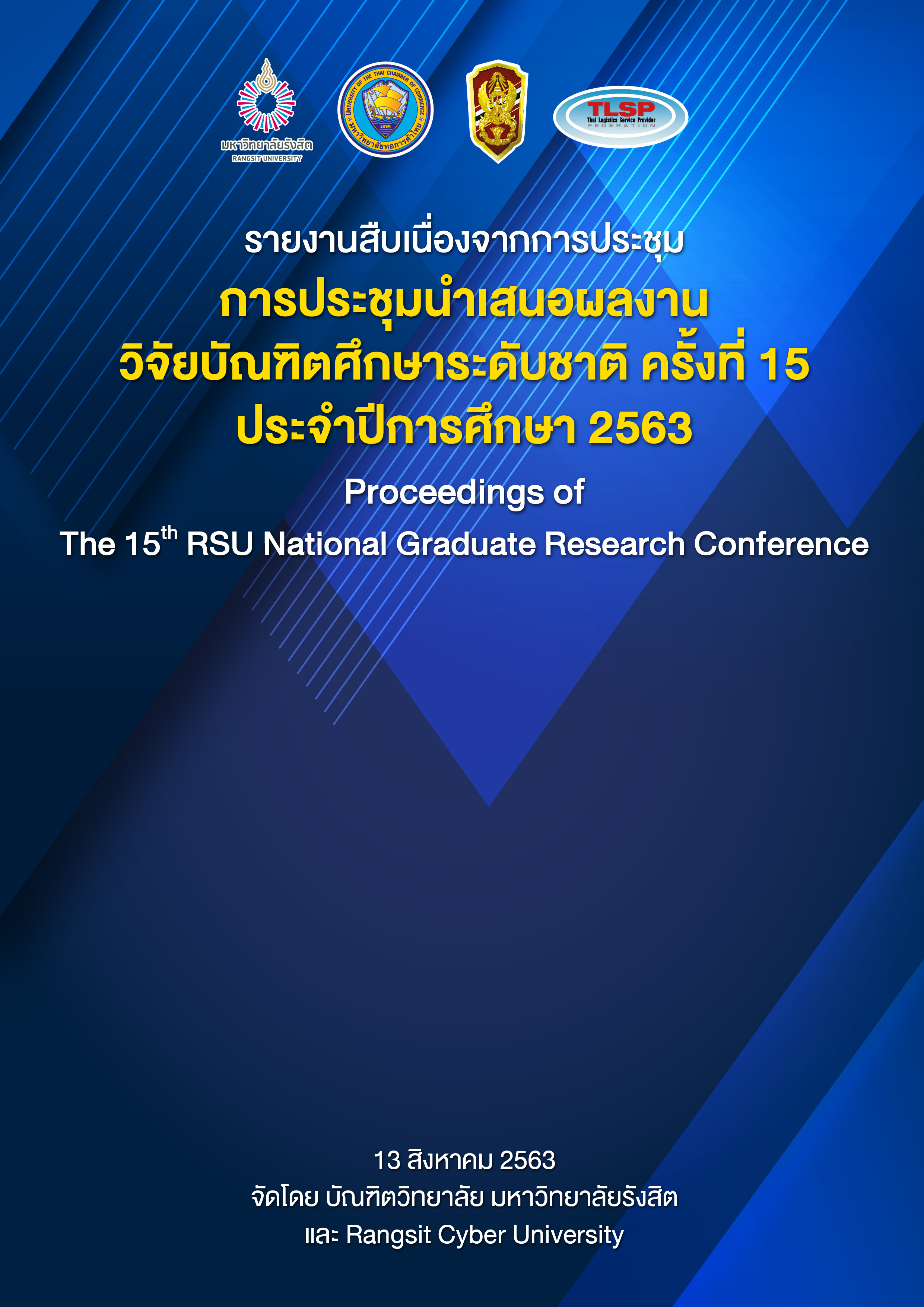 Section
Business Administration and Management Articles
บทความทุกเรื่องที่ตีพิมพ์เผยแพร่ได้ผ่านการพิจารณาทางวิชาการโดยผู้ทรงคุณวุฒิในสาขาวิชา (Peer review) ในรูปแบบไม่มีชื่อผู้เขียน (Double-blind peer review) อย่างน้อย ๒ ท่าน
บทความวิจัยที่ตีพิมพ์เป็นข้อค้นพบ ข้อคิดเห็นและความรับผิดชอบของผู้เขียนเจ้าของผลงาน และผู้เขียนเจ้าของผลงาน ต้องรับผิดชอบต่อผลที่อาจเกิดขึ้นจากบทความและงานวิจัยนั้น
ต้นฉบับที่ตีพิมพ์ได้ผ่านการตรวจสอบคำพิมพ์และเครื่องหมายต่างๆ โดยผู้เขียนเจ้าของบทความก่อนการรวมเล่ม