The Solution to the Problem of the Amount of Credit Card Approval of the Government Savings Bank, Ban Phaeng Branch, Nakhon Phanom Province does not Meet The Target Metrics Spectified by The Bank
อัจฉราวรรณ สิตไทย

พีรพงษ์ ฟูศิริ
Keywords:
New Customers, GSB Credit Card, Problem Solving Strategy Marketing Ingredients
Abstract
The objective of this research is to study the problems and find solutions to the number of approval of the Government Savings Bank Credit Cards, Ban Phaeng Branch. Nakhon Phanom province does not meet the target Bank indicators By using a fishbone diagram to find the cause of problems in human, work process, raw material and environment. From a sample questionnaire of 385 people by data collecting method. The data collection method was quantitative. (Quantitative Research) collecting primary data from questionnaires (Questionnaire).
On the issue of the number of bank credit card approvals Ban Phaeng branch did not meet the target set by the bank by specifying the population and size of the sample. Into 2 groups of customers which are general customers Group of employees and employees of the Government Saving Bank, sample group in the study The population used for this study Namely, the Government Savings Bank credit card user, Ban Phaeng Branch. Since it is a study by collecting data from 2 types of data sources, which are Primary Data. Compiled from questionnaires with data collection procedures, studies of concepts, theories, documents Related As a study framework and used as a questionnaire to collect data from 385 samples selected by the Government Saving Bank, Ban Phaeng Branch Nakhon Phanom Province By collecting from September to October 2019, verify the accuracy and completeness of the questionnaire received from the respondents and  then bring Process the questionnaire water that has been checked for completeness and accuracy, then processed by computer according to the criteria of each tool and processed And analyze the data in the next step. Secondary data Secondary data is data collected through interview forms And study and search from documents, articles, theses, researches in the country. The results of  the study found that most of the samples are female, 53% are between 41-50 years of age, 53.2% are married, have a bachelor's degree, 71.4% have monthly income at 48.3% are 15,001-30,000 baht and 67.5% are engaged in state enterprise / government employees, 46.8% choose to use credit card through the bank branches and 56.9% use credit card services 1-5 per month from the consideration of interviews with the executives and employees of the Government Savings Bank in order to use as a solution to the problem, the number of credit card approval officers, the Ban Phaeng Bank branch, is to adjust the goals of each branch to be in line with the original goal. And increase the efficiency of employees, giving more knowledge and understanding of the Government Savings Bank credit card services With an action plan Success indicator Success factor And the emergency plan supports If not meeting the target To find a solution to the number of additional credit card approval transactions of the Government Savings Bank, Ban Phaeng Branch Nakhon Phanom province that is sustainable in the long run.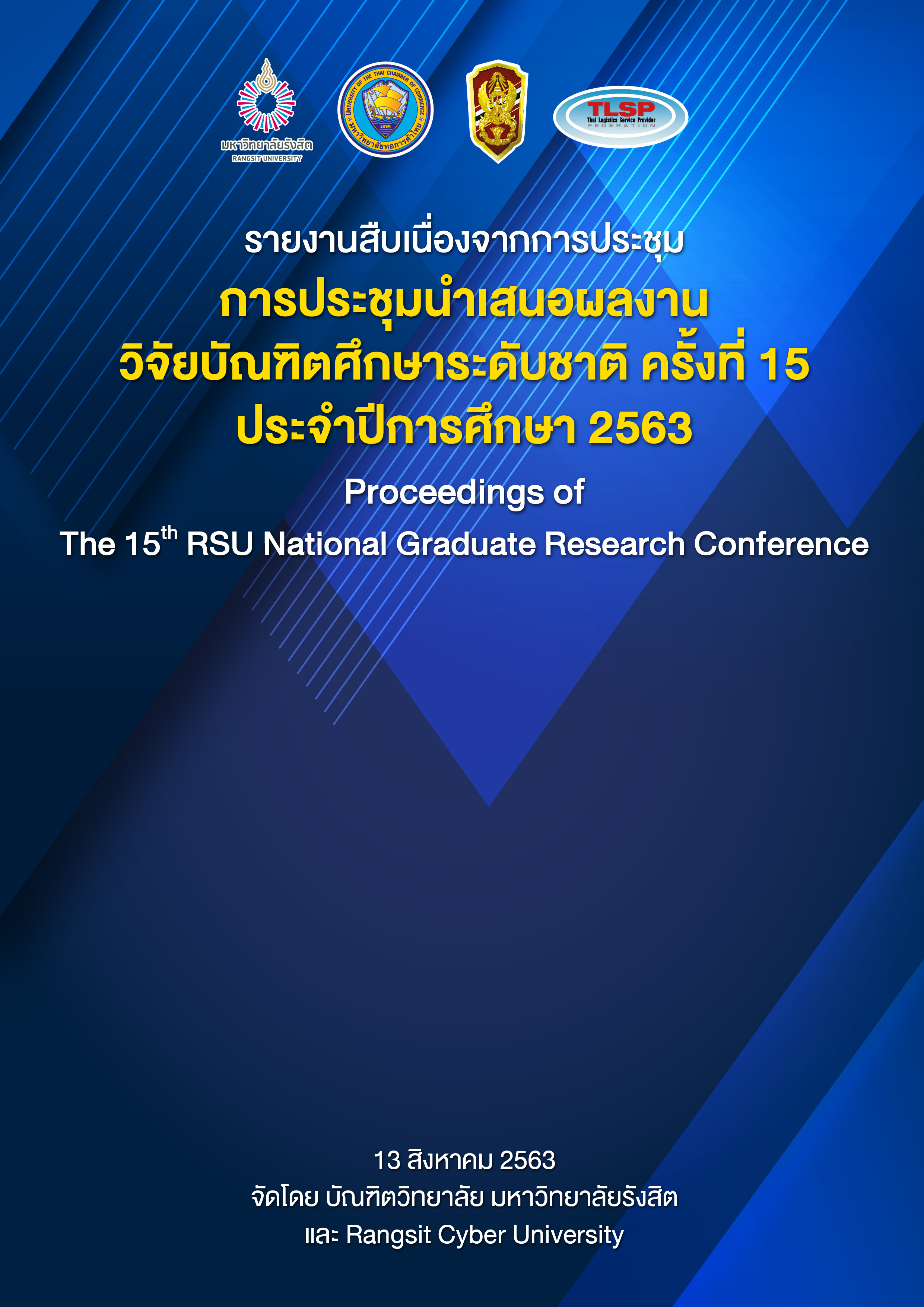 Section
Business Administration and Management Articles
บทความทุกเรื่องที่ตีพิมพ์เผยแพร่ได้ผ่านการพิจารณาทางวิชาการโดยผู้ทรงคุณวุฒิในสาขาวิชา (Peer review) ในรูปแบบไม่มีชื่อผู้เขียน (Double-blind peer review) อย่างน้อย ๓ ท่าน
บทความวิจัยที่ตีพิมพ์เป็นข้อค้นพบ ข้อคิดเห็นและความรับผิดชอบของผู้เขียนเจ้าของผลงาน และผู้เขียนเจ้าของผลงาน ต้องรับผิดชอบต่อผลที่อาจเกิดขึ้นจากบทความและงานวิจัยนั้น
ต้นฉบับที่ตีพิมพ์ได้ผ่านการตรวจสอบคำพิมพ์และเครื่องหมายต่างๆ โดยผู้เขียนเจ้าของบทความก่อนการรวมเล่ม