Inventory management and the value chain
Case study of Coupang South Korea
ฐิตินันท์ สาวันดี

มหาวิทยาลัยหอการค้าไทย

อัศวิณ ปสุธรรม
Keywords:
Inventory, management, Supply chain, South Korea
Abstract
The purpose of this research was to study the causes of inventory and value chain problems that affect the order volume and order cancellations that resulted in sales not meeting the organization's target. The study objectives were to analyze the causes of inventory and value chain problems of Coupang in Seoul, South Korea and to find a solution to the problem of Coupang in Seoul, South Korea
The study results were summarized in the following categories.  Problems that need urgent solutions of transport activities. Problems in the distribution of parcels, imports, and purchasing activities.  Finally, the problem of the product not being enough to meet the demand. From the information obtained from the respondents, it was found that most were the same which was then determined to be the highest priority problem that required an urgent solution.  The recommended solution from 16 people represented 40 percent of the respondents.  This was followed by the next biggest issue of customer demand forecasting activity. The problem of forecasting to find the right inventory amounted to 15 people and accounted for 37.5 percent of respondents.  Lastly, the issue of inventory management activities. These activities consisted of inventory quantity management and warehouse management activities.  Additionally there were problems of product information, replenishment and communication activities in logistics. The problem of logistic communication was the same in all 3 activities totaling 14 people and accounting for 35 percent of respondents.
 The summary of solutions to such problems should be to procure or build a management system for internal activities. The quickest solution is to use a ready-made program for efficiency and control of the system that tracks activities of the WMS (Warehouse Management Software) or develop additional software to support the management within the warehouse.  This would be used by connecting the systems together for more efficient planning and resource allocation.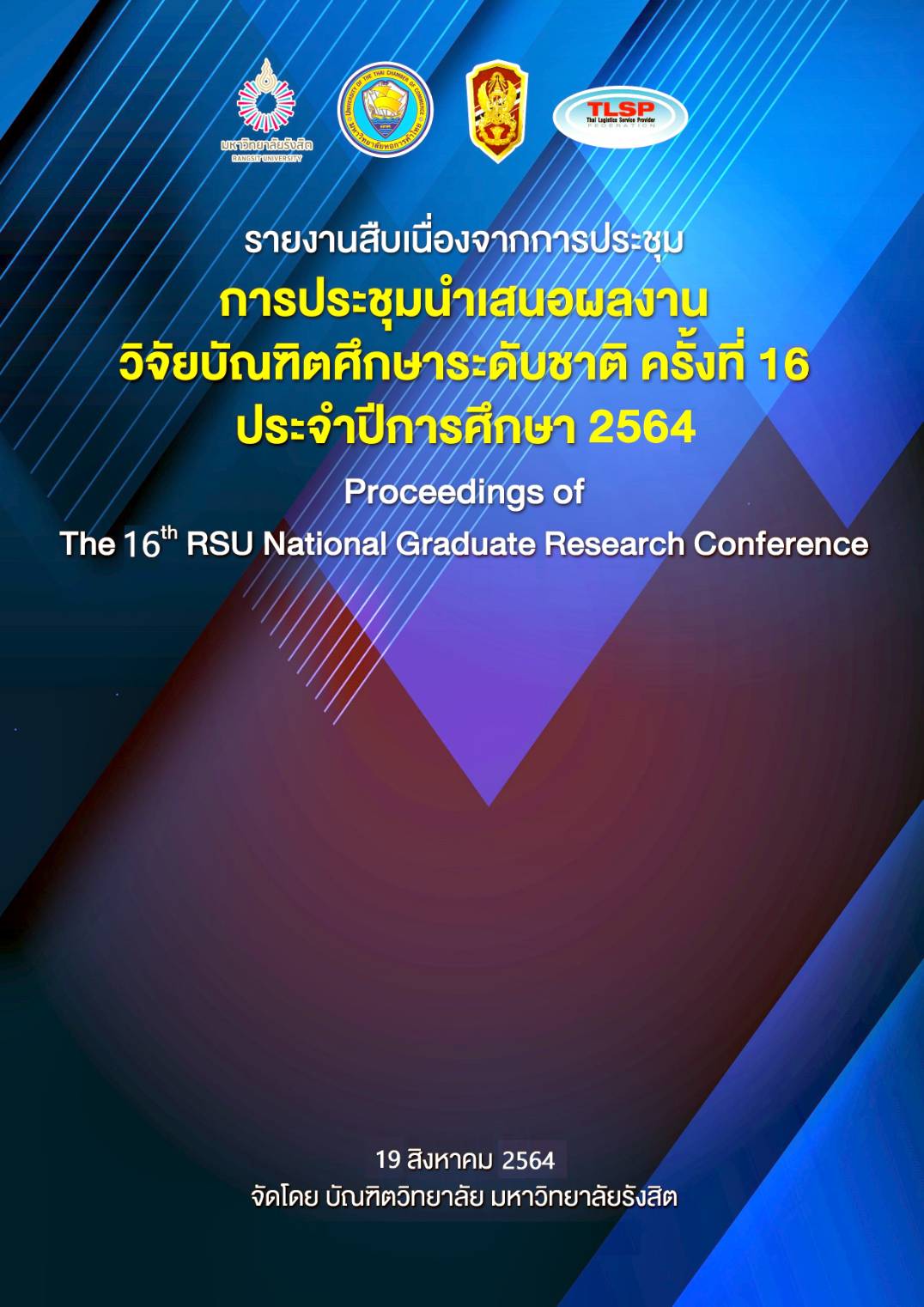 Section
Business Administration and Management Articles
บทความทุกเรื่องที่ตีพิมพ์เผยแพร่ได้ผ่านการพิจารณาทางวิชาการโดยผู้ทรงคุณวุฒิในสาขาวิชา (Peer review) ในรูปแบบไม่มีชื่อผู้เขียน (Double-blind peer review) อย่างน้อย ๒ ท่าน
บทความวิจัยที่ตีพิมพ์เป็นข้อค้นพบ ข้อคิดเห็นและความรับผิดชอบของผู้เขียนเจ้าของผลงาน และผู้เขียนเจ้าของผลงาน ต้องรับผิดชอบต่อผลที่อาจเกิดขึ้นจากบทความและงานวิจัยนั้น
ต้นฉบับที่ตีพิมพ์ได้ผ่านการตรวจสอบคำพิมพ์และเครื่องหมายต่างๆ โดยผู้เขียนเจ้าของบทความก่อนการรวมเล่ม