MANAGEMENT STRATEGIES DEVELOPMENT OF AUNJAIPANICH STATIONARY STORE FOR SUSTAINABILITY
ภณิดา วงศ์วิริยะ

อนุฉัตร ช่ำชอง
Keywords:
Management Strategy, Sustainability
Abstract
Independent study subject Management Strategies Development of Aunjaipanich Stationary Store for Sustainability. Because of the year 2010-2016 The store has decreased sales and continuous fluctuations. Business can continue. But no growth 
From the primary and secondary data, it was found that. The competition of the stationery industry is beginning to intensify, as the consolidation and expansion of the major stationery operators. This has had an impact on small stationery operators. Stationery shop in old style business and the new demand of small business operators. It is seen that the stationery business has few vendors, so they want to have a market share and the factors that affect the business is most important. Slow economic factors Household debt and lower purchasing power. Although there are factors that contribute to sales that do not fall over like this. Fundamentals of basic education 15 years Free lessons of government support. But sales from 2010 to 2016 are still declining and fluctuating continuously.
So, the researcher analyzed the strengths, weaknesses, opportunities, threats of the Aunjaipanich store business. And matched the theoretical concepts of the strategic management. Therefore, the development, management and sales of Aunjaipanich store both internal and external. By choosing the best strategies of all three levels to set a short-term, medium-term, long-term plan that details the following:
Corporate Level Strategy choose Product Development Strategy, Business Level Strategy choose Differentiation Strategy, Functional Level Strategy choose Market Strategy, 7P's Service Marketing Mix, Customer Relationship Management (CRM) and Word of Mouth
Short term plan Start with organizational restructuring. In the medium term is the period when the organization pursues an aggressive strategy. By making a distinction that stands out from the traditional marketing plan. In the long Term customer satisfaction continues. In terms of quality standards. And price there are services that can change the strategy to keep pace with the changing environment of the stationery industry. Or even the customer's buying behavior.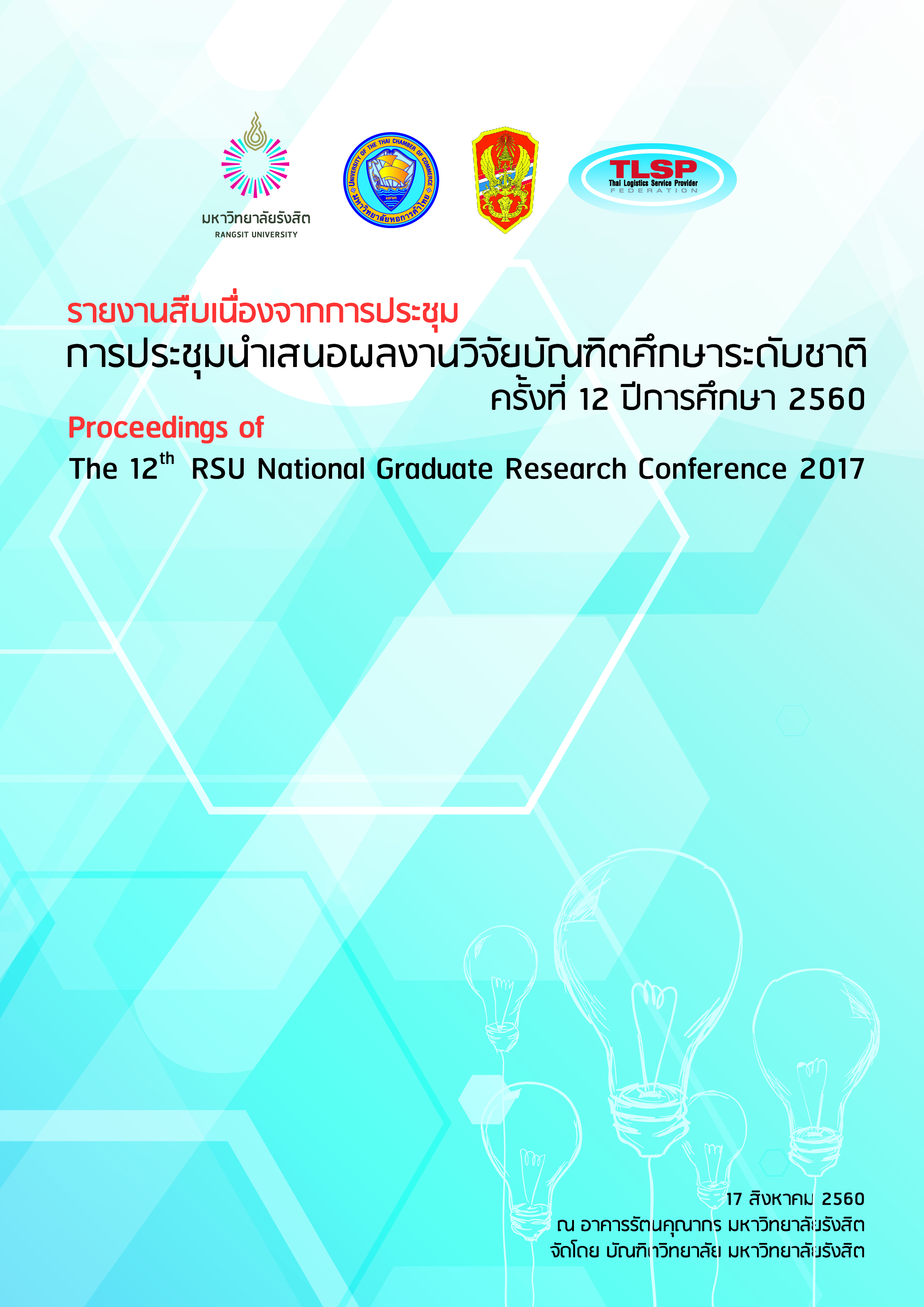 Section
Business Administration and Management Articles
บทความทุกเรื่องที่ตีพิมพ์เผยแพร่ได้ผ่านการพิจารณาทางวิชาการโดยผู้ทรงคุณวุฒิในสาขาวิชา (Peer review) ในรูปแบบไม่มีชื่อผู้เขียน (Double-blind peer review) อย่างน้อย ๒ ท่าน
บทความวิจัยที่ตีพิมพ์เป็นข้อค้นพบ ข้อคิดเห็นและความรับผิดชอบของผู้เขียนเจ้าของผลงาน และผู้เขียนเจ้าของผลงาน ต้องรับผิดชอบต่อผลที่อาจเกิดขึ้นจากบทความและงานวิจัยนั้น
ต้นฉบับที่ตีพิมพ์ได้ผ่านการตรวจสอบคำพิมพ์และเครื่องหมายต่างๆ โดยผู้เขียนเจ้าของบทความก่อนการรวมเล่ม