RESEARCH AND CREATION OF GYMNASTICS LEARNING MEDIA VIDEO FOR KIDS CHEERLEADING SPORT
ชาญณรงค์ คำภูธร

ลักษณา คล้ายแก้ว
Keywords:
media video, gymnastics learning, kids cheerleading sport
Abstract
This research aims to creation of gymnastics learning media video for kids cheerleading sport and compare between the young children using video created for teaching and children with normal learning. Collect data from videos of gymnastic teaching abroad. In-depth interviews of experts and people involved with gymnastics and cheerleader and experienced personnel to teach young children then bring the data to produce video to test with young children and evaluate test result by using descriptive analysis with the issues defined in the objectives.
The study found that the teaching of gymnastics for young children cheerleader aged 3-6 years, should have the basic body of flexibility, strength muscle and bone. The movement patterns of the various teaching focused on practicing discipline, fun and love to exercise, the natural learning, the participation of children using the song to attracted attention, used easy-to-understand languages, clear explanation. The equipment consisted of a colorful cushion and protection floor, wore comfort and flexibility cloths, created an environment for the children to feel comfortable, relaxed, safe, then researchers brought data to create video in order to use as gymnastic teaching young children for 8 tapes, length 1 minute each, included a leg side curl, front and back legs curl, front roll, back roll, jump split legs tapping foot, cartwheel somersault, cartwheel crossed the front and crossed the back. In creating video, it had to plan production process as the standard posture selection in gymnastics and suit for young children then bring it to write and the next step is the step of producing as shooting by creating the atmosphere of relaxing and step after the production is the process of editing. Researchers used a Sony Vegus Pro 11 to combine picture and sound then the research brought video media that created to the real test and assessment, found that the normal teaching education without video, the disadvantage was the trainer and the demonstration children required several rounds but teaching using video in the classroom had the advantage of the children as after freedom dance of children before class, children will be enjoyed and interested in watching the video. When finished watching, children could understand and practice. It could reduce fatigue of teacher and the demonstration children. The evaluation of teachers from the test at the end of class hour immediately found that children who used the video to learn can follow more than the students that didn't see the video in all posture and the final test after the children practiced over one week found that children who learned normal and didn't watch videos, and children that used the video in class can follow Gymnastics posture much as well.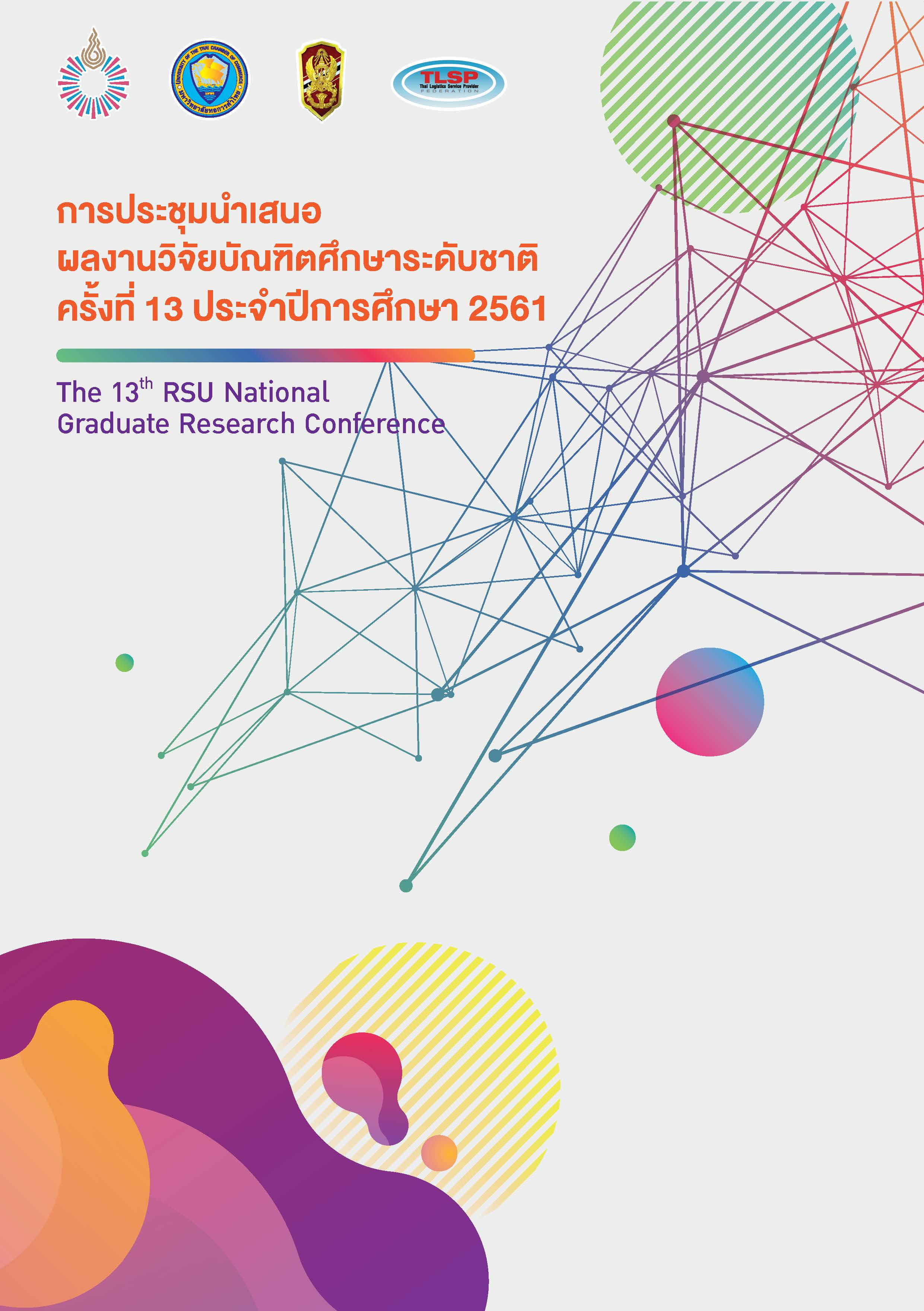 Section
Education Humanities and Social Science Articles
บทความทุกเรื่องที่ตีพิมพ์เผยแพร่ได้ผ่านการพิจารณาทางวิชาการโดยผู้ทรงคุณวุฒิในสาขาวิชา (Peer review) ในรูปแบบไม่มีชื่อผู้เขียน (Double-blind peer review) อย่างน้อย ๓ ท่าน
บทความวิจัยที่ตีพิมพ์เป็นข้อค้นพบ ข้อคิดเห็นและความรับผิดชอบของผู้เขียนเจ้าของผลงาน และผู้เขียนเจ้าของผลงาน ต้องรับผิดชอบต่อผลที่อาจเกิดขึ้นจากบทความและงานวิจัยนั้น
ต้นฉบับที่ตีพิมพ์ได้ผ่านการตรวจสอบคำพิมพ์และเครื่องหมายต่างๆ โดยผู้เขียนเจ้าของบทความก่อนการรวมเล่ม