FACTORS AFFECTING SATISFACTION IN USING LOAN REPAYMENT SERVICES THROUGH THE LOAN REPAYMENT MACHINE (LRM) OF GOVERNMENT HOUSING BANK
สุวิมล กันคง

ฐิติกานท์ สัจจะบุตร

ณัฐพันธ์ บัววราภรณ์

พนิตา สุรชัยกุลวัฒนา
Keywords:
Satisfaction, Government Housing Bank, Loan Repayment Machine
Abstract
The objective of this study aimed to investigate both the demographics and factors of Technology Acceptance Model (TAM) affecting the satisfaction to use debt payment services with Loan Repayment Machine of Government Housing Bank (LRM of GHB). This study was conducted in form of survey. Data collection was gathered by 200 questionnaires and was replied 125 completed questionnaires. While 15 random questionnaires were depth interviewed in order to analyze the data with descriptive statistics.
Results: Most of respondents about 58% were female. About half of them (54%) were aged between 31 and 40 years. Nearly 80% of them (or 79%) were graduated with bachelor's degree. Nearly half of sample were office employees about 46%. Personal income of sample was ranged between 20,001 and 30,000 Baht about 46% of sample. While Perceived Usefulness of sample was measured at high level with averaged score = 4.54. Most of samples were able to perceive the way of online debt payment services with LRM because it helped to reduce the cost of paying fees as much as possible. In addition, the awareness of overall ease of use was had high level of technological acceptance (With averaged score= 4.54). Moreover, the results found that there were problems affecting the satisfaction of using the loan payment service via electronic systems such as LRM of the Government Housing Bank. From in-depth interviews, the perception ease of use still lacked functions that do not respond to customer needs especially various channels to access the electronic loan payment system by LRM) Therefore, the development of electronic loan payment system by LRM provides more functionality of the system which is able to response the needs of customers, to result in customers having more access to the system and to result in customers being satisfied with the use of electronic loan payment systems by LRM of the Government Housing Bank.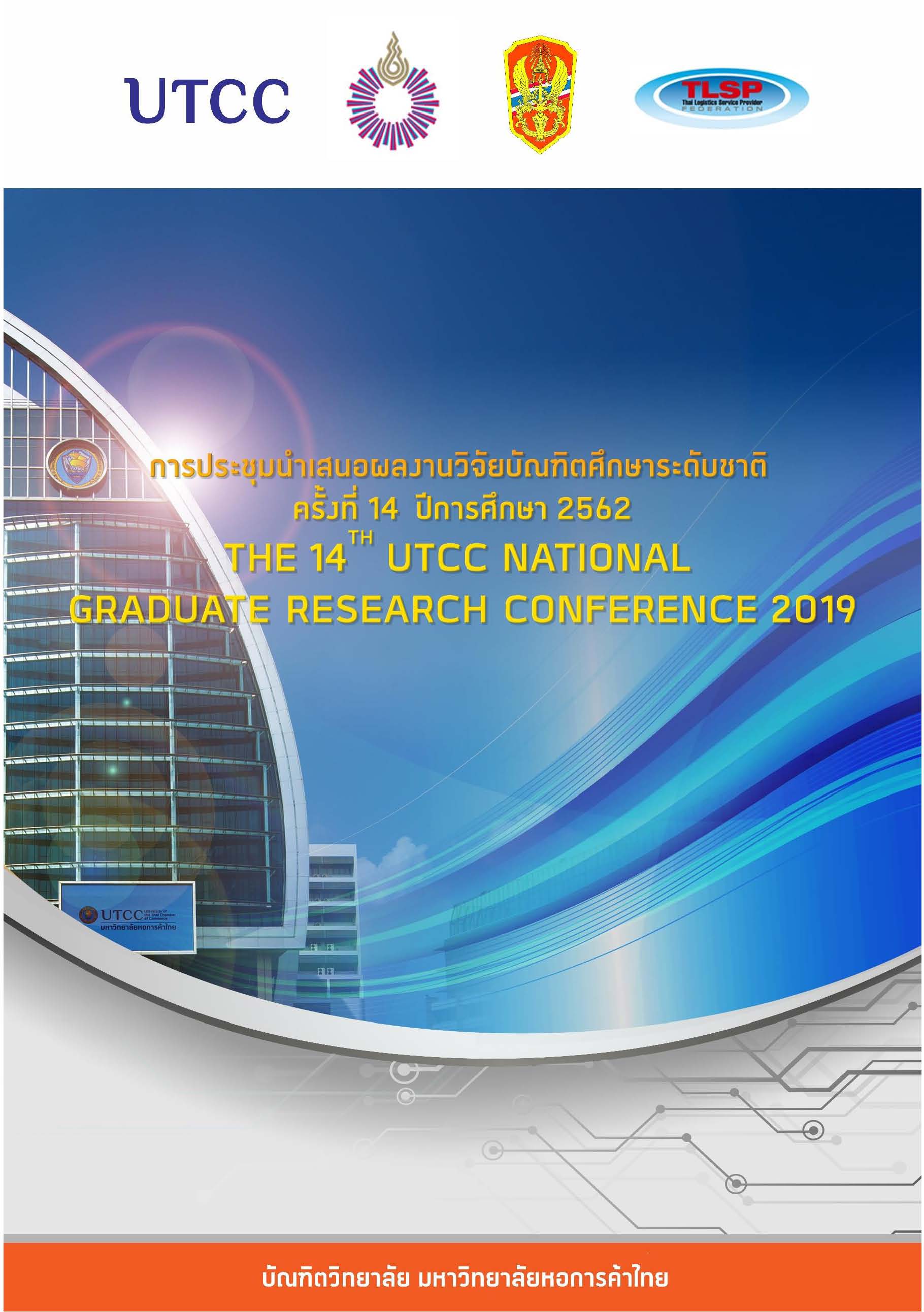 Section
Business Administration and Management Articles
บทความทุกเรื่องที่ตีพิมพ์เผยแพร่ได้ผ่านการพิจารณาทางวิชาการโดยผู้ทรงคุณวุฒิในสาขาวิชา (Peer review) ในรูปแบบไม่มีชื่อผู้เขียน (Double-blind peer review) อย่างน้อย ๒ ท่าน
บทความวิจัยที่ตีพิมพ์เป็นข้อค้นพบ ข้อคิดเห็นและความรับผิดชอบของผู้เขียนเจ้าของผลงาน และผู้เขียนเจ้าของผลงาน ต้องรับผิดชอบต่อผลที่อาจเกิดขึ้นจากบทความและงานวิจัยนั้น
ต้นฉบับที่ตีพิมพ์ได้ผ่านการตรวจสอบคำพิมพ์และเครื่องหมายต่างๆ โดยผู้เขียนเจ้าของบทความก่อนการรวมเล่ม